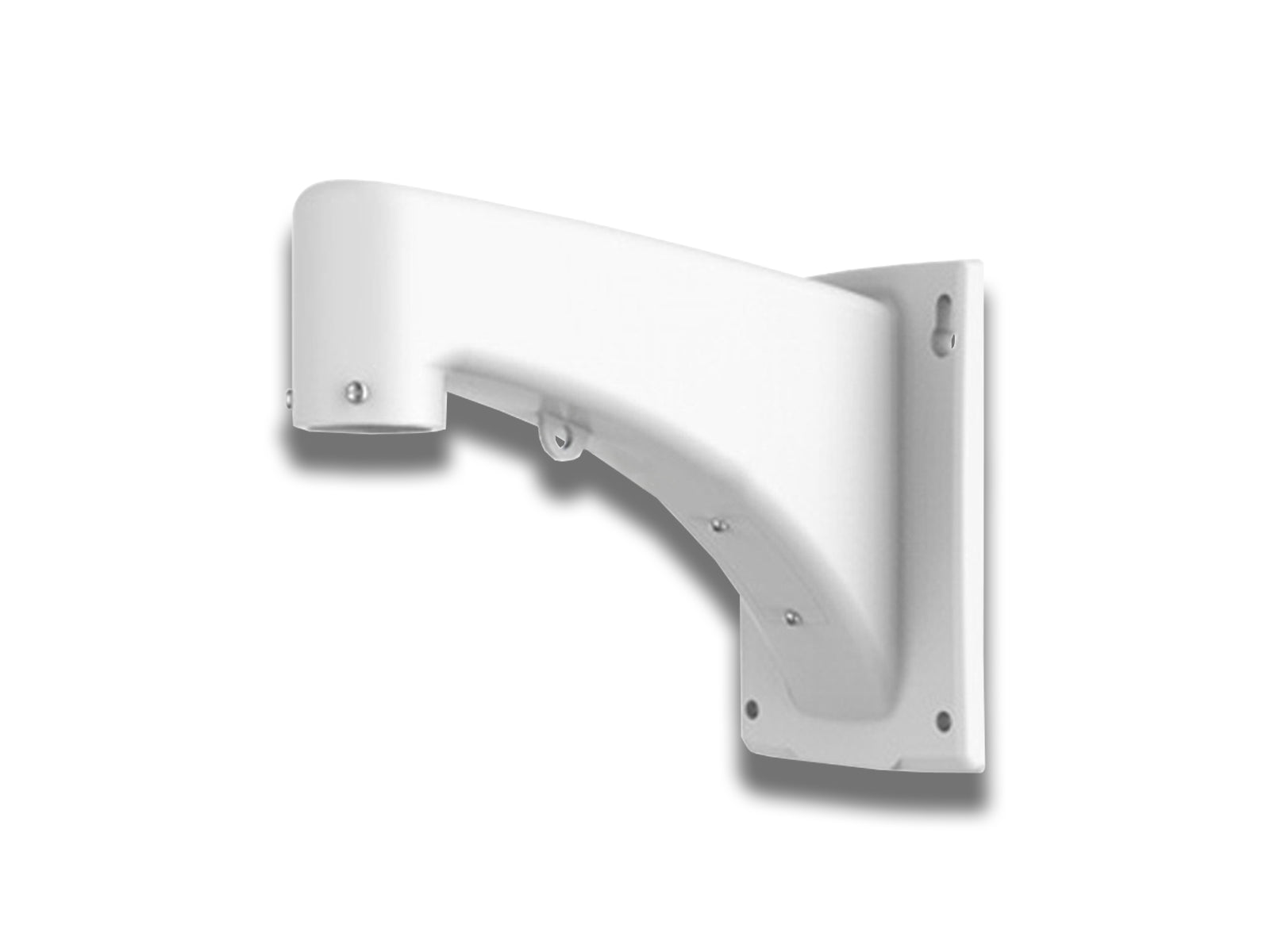 UNV™ PTZ Wall Mounting Bracket
SKU: UNV-PTZ-WALL-MOUNTING-BRACKET
Free Design. Installer help.

We have a dedicated team to Design,install and set up all your CCTV, Networking, Satellite and Aerial needs. Our Teams are based in Ireland & UK. Contact them for a Quote.
Versatile Installation: Designed for both indoor and outdoor use, this wall mount bracket offers flexibility in camera placement.
Durable Construction: Crafted from robust aluminium alloy, it ensures long-lasting performance, even in challenging weather conditions.
Wide Compatibility: Compatible with most UNV and UniArch PTZ cameras, making it a versatile choice for various camera models.
Customizable Angles: The adjustable bracket allows you to position the PTZ camera at the desired angle for optimal surveillance coverage.
Enhanced Security: Mounting your PTZ camera on this bracket provides an elevated vantage point, improving surveillance effectiveness.
What's in the box
PTZ Camera Wall Mounting Bracket: The main bracket component is designed for attaching the PTZ camera.
Mounting Hardware: This includes screws, bolts, anchors, and other necessary hardware for securing the bracket to the wall and attaching the PTZ camera.
Installation Instructions: A user manual or installation guide with step-by-step instructions on how to mount the bracket and PTZ camera.
About
The UNV TR-WE45-A-IN PTZ Camera Wall Mounting Bracket is a versatile solution for secure camera installations, suitable for both indoor and outdoor use. Crafted from robust aluminum alloy, it guarantees long-term durability, even in harsh weather conditions. This bracket offers wide compatibility, accommodating most UNV and UniArch PTZ cameras, ensuring flexibility in your surveillance setup.
What sets this bracket apart is its customizable angles, allowing you to position your PTZ camera at the perfect vantage point for comprehensive surveillance coverage. By mounting your camera on this bracket, you gain an elevated perspective, enhancing your security system's effectiveness.
Inside the box, you'll find the main bracket component, complete with mounting hardware such as screws, bolts, and anchors for easy installation. Additionally, an informative user manual or installation guide is included to simplify the setup process.
Whether you're aiming to monitor outdoor areas like parking lots or building perimeters, or you need to surveil expansive indoor spaces, this wall mounting bracket ensures a sturdy, adaptable, and reliable solution for your PTZ camera needs. Its durable construction and compatibility with various camera models make it an ideal choice for enhancing your surveillance capabilities while providing the flexibility to customize your camera's positioning for optimal security.