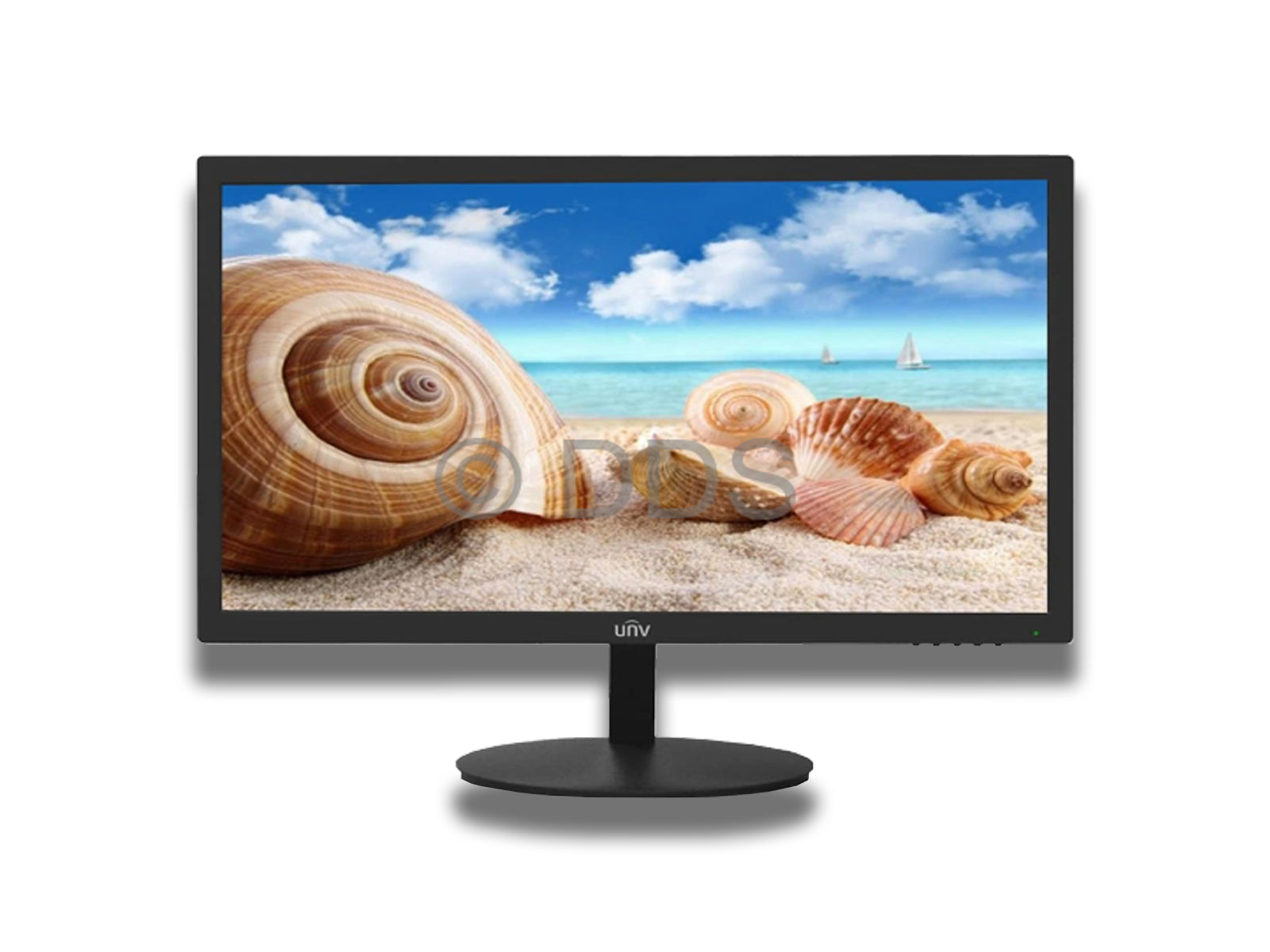 Uniview™ 22 Inch CCTV & PC Monitor (VGA + HDMI)
SKU: UNIVIEW-22-INCH-CCTV-PC-MONITOR
Free Design. Installer help.

We have a dedicated team to Design,install and set up all your CCTV, Networking, Satellite and Aerial needs. Our Teams are based in Ireland & UK. Contact them for a Quote.
High-Quality Visuals: Enjoy stunning Full HD resolution and LED backlight technology for crisp and vivid images.
Versatile Connectivity: Equipped with both VGA and HDMI outputs, ensuring compatibility with a wide range of devices.
Wide Viewing Angles: With a 170° horizontal and 160° vertical viewing angle, you get clear visuals from various positions.
Reliable Brand: Uniview, a reputable manufacturer, ensures durability and dependable performance.
24/7 Operation: Designed for continuous use, making it perfect for CCTV applications and advertising displays.
What's in the box
Monitor: The main display unit, which is the 22-inch LED-backlit monitor itself.
Stand/Base: A stand or base that allows you to place the monitor on a flat surface like a desk. This is usually detachable and needs to be assembled.
Power Adapter: A power adapter with the appropriate connectors to provide power to the monitor. In this case, it's a 12Vdc ~ 2A power supply.
Power Cable: A power cable that connects the power adapter to a power outlet.
Documentation: User manuals and setup guides that provide instructions for assembly, installation, and usage of the monitor. This documentation may also contain important information about warranty and support.
About
The Uniview UNV MW3222-L is a versatile 22-inch LED monitor, perfect for PCs and CCTV applications. With Full HD resolution, 250 cd/m2 brightness, and 5ms response time, it delivers stunning visuals. It's equipped with both VGA and HDMI outputs, offering compatibility with a wide range of devices. Its wide viewing angles, 24/7 operation support, and reputable brand name make it an excellent choice for continuous surveillance monitoring and general computing needs. Enjoy fantastic picture quality and reliability in a single package.