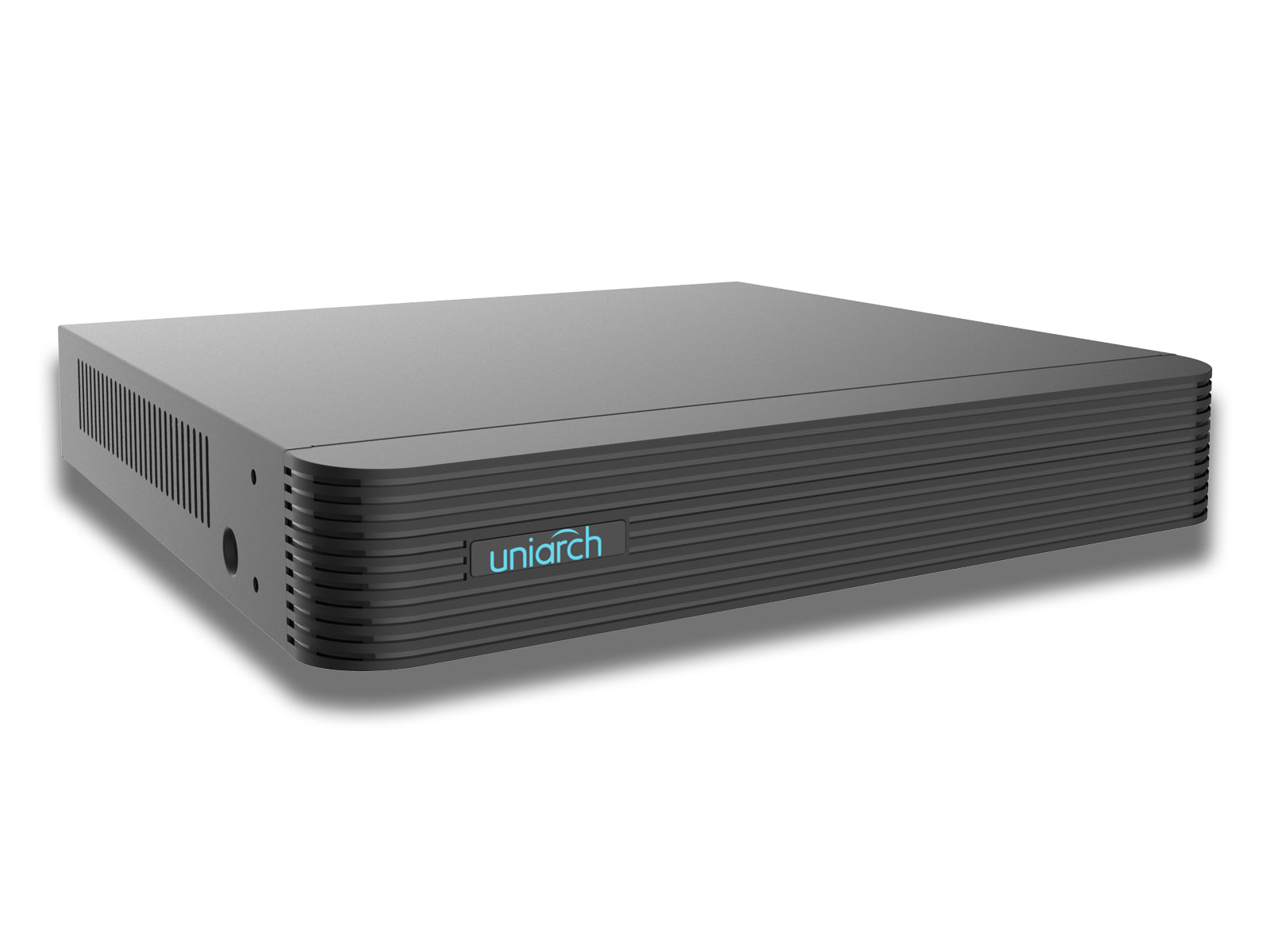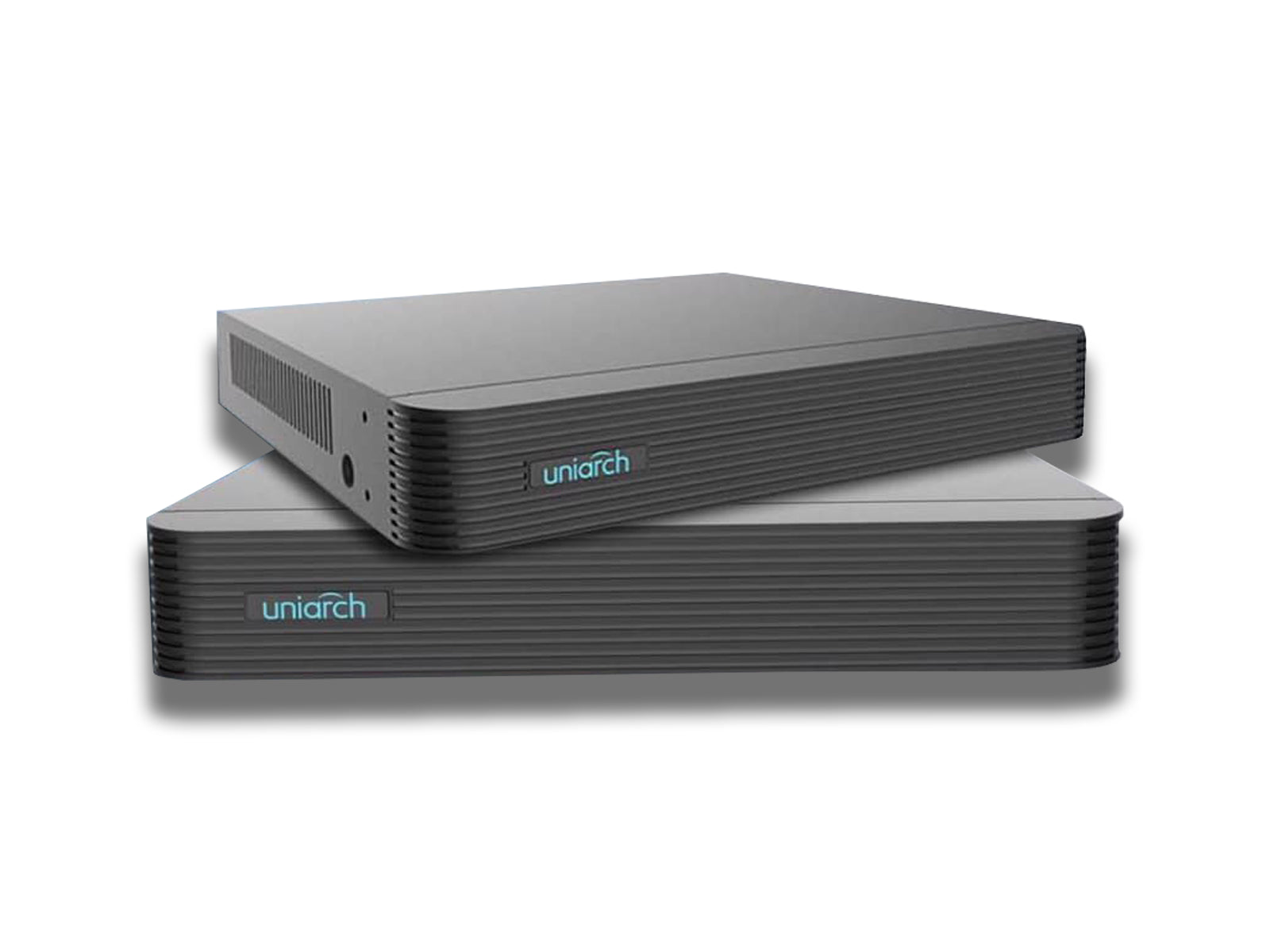 UniArch™ 4 Channel DVR (5MP, TVI / CVI / AHD / CVBS)
SKU: UNIARCH-DVR-4CHANNEL-5MP
Free Design. Installer help.

We have a dedicated team to Design,install and set up all your CCTV, Networking, Satellite and Aerial needs. Our Teams are based in Ireland & UK. Contact them for a Quote.
Multi-Technology Compatibility: UniArch DVR supports AHD, TVI, CVI, CVBS, and IP cameras, ensuring flexibility in camera choice.
High-Resolution Recording: Capture crisp video at up to 4MP resolution, delivering exceptional clarity and detail.
User-Friendly Operation: Enjoy hassle-free setup, remote viewing, and app support for convenient monitoring anytime, anywhere.
Extended Storage Options: With up to 8TB HDD support and H.265 compression, store more footage for longer durations.
Reliability and Market-Leading Quality: UniArch, a trusted name alongside industry giants, offers top-tier performance and peace of mind.
What's in the box
4 Channel DVR Unit: The main DVR unit with all the necessary ports and connections.
Power Adapter: A power supply unit to provide electricity to the DVR.
User Manual: Instruction manual providing guidance on setup, configuration, and usage.
Mounting Hardware: Screws or brackets for mounting the DVR unit in a suitable location.
About
The UniArch 4 Channel DVR is a cutting-edge surveillance solution offering versatile compatibility, outstanding video quality, and user-friendly features. With support for multiple camera technologies like AHD, TVI, CVI, CVBS, and IP, it adapts to various setups. Record in high-resolution up to 4MP, ensuring crystal-clear footage.
Setting up and operating this DVR is a breeze, thanks to its user-friendly interface and P2P app support, eliminating the need for complex configurations. Remote viewing is effortless, allowing you to monitor your premises from anywhere.
Store ample footage with support for up to 8TB HDDs and efficient H.265 compression. The package typically includes essential accessories such as a power adapter, remote control, cables, and a user manual.
UniArch's reputation as a market leader alongside Dahua and Hikvision speaks to its reliability and quality. Whether you're securing a small business, farm, or home, this DVR provides exceptional performance and peace of mind, all at a competitive price point. Invest in top-notch surveillance with the UniArch 4 Channel DVR.