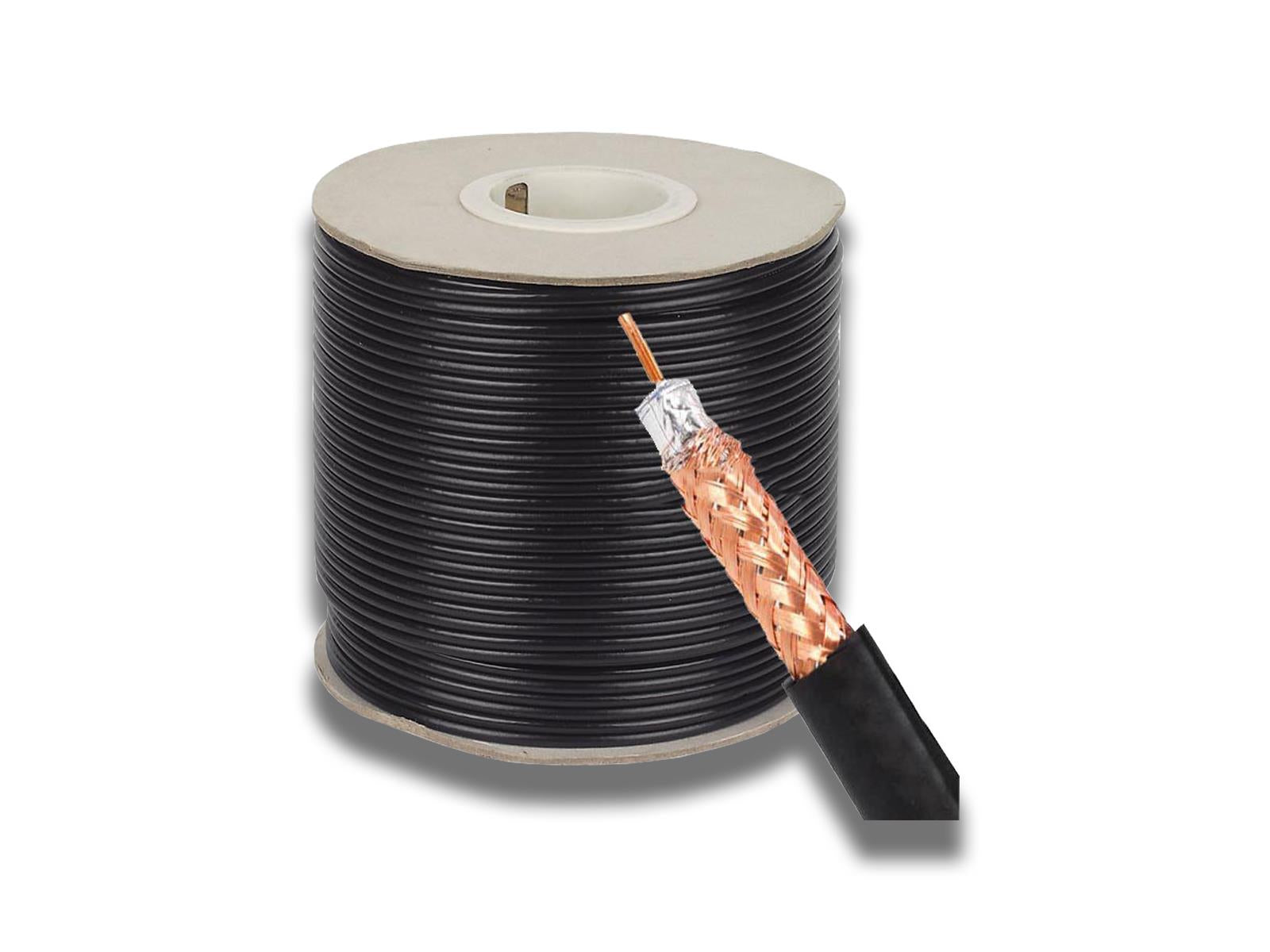 Indoor/Outdoor High Quality RG59 Coaxial Cable
SKU: 100M-RG59-COAXIAL-CABLE
Free Design. Installer help.

We have a dedicated team to Design,install and set up all your CCTV, Networking, Satellite and Aerial needs. Our Teams are based in Ireland & UK. Contact them for a Quote.
Labgear RG59 Coaxial Cable: High-quality, reliable choice for various applications.
Multiple Length Options: Available in 100m, 200m, and 250m variations for flexible installations.
Ideal for CCTV and Broadcast: Perfect for security camera systems and professional broadcast setups.
Durable Construction: Foam dielectric, bare copper braid, and PVC sheath ensure longevity.
Easy Installation: Comes on a wooden drum, making installation hassle-free and efficient.
What's in the box
High Quality LabGear RG59 Coaxial Cable
About
Labgear RG59 Coaxial Cable is a top-tier solution for a wide range of applications, offering unmatched quality and reliability. Manufactured by Labgear, a trusted industry name, this cable is engineered to deliver optimal performance in various settings.
Available in multiple length variations including 100m, 200m, and 250m, this cable provides flexibility in installations, accommodating different project requirements. Its outer diameter of 5.7mm, coupled with a sturdy construction, ensures durability and longevity even in challenging environments.
Ideal for CCTV security camera systems and professional broadcast setups, this RG59 cable excels in transmitting video signals with clarity and precision. Its 75-ohm impedance is standard for RG59 cables, guaranteeing excellent signal integrity, especially in high-frequency applications like video transmission. The cable's design includes a 0.6mm copper-clad steel (CCS) conductor and a 96 x 0.12mm Bare Copper Braid, ensuring reliable conductivity and shielding against interference.
Additionally, this cable is designed for easy installation. It comes neatly wound on a wooden drum, simplifying the setup process and minimizing hassles during installation. The black PVC sheath provides added protection and flexibility, making it easier to route the cable in various setups.
Whether you are setting up a comprehensive CCTV system for security purposes or establishing a professional broadcast network, Labgear RG59 Coaxial Cable is the go-to choice. Its reputation for quality and efficiency is unmatched, making it a preferred option for professionals and enthusiasts alike. With Labgear RG59 Coaxial Cable, you can be confident in the seamless transmission of video signals, ensuring clear and reliable communication in any application. Invest in Labgear's expertise and experience unparalleled performance in your installations.