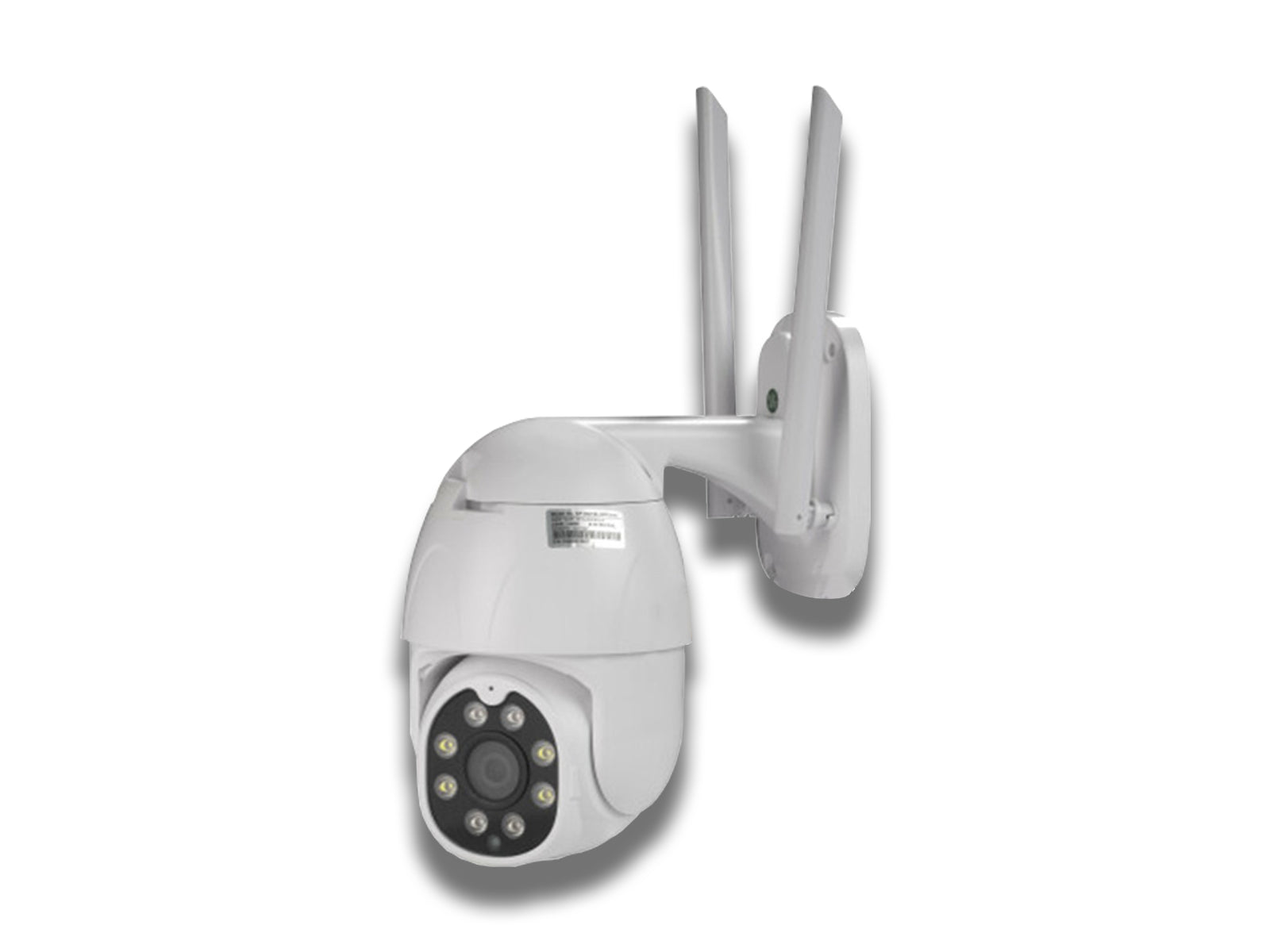 Outdoor Wireless Camera (2MP, 40m IR, Pan / Tilt)
SKU: OUTDOOR-WIRELESS-CAMERA-40M
Free Design. Installer help.

We have a dedicated team to Design,install and set up all your CCTV, Networking, Satellite and Aerial needs. Our Teams are based in Ireland & UK. Contact them for a Quote.
Crystal Clear Monitoring: Experience sharp 2MP resolution and smooth pan/tilt functions for detailed and expansive coverage.
Enhanced Night Vision: With advanced IR-CUT filter technology, enjoy clear visuals up to 40m even in total darkness, ensuring 24/7 security.
Two-Way Communication: Interact in real-time using the integrated microphone and speaker, providing a versatile communication channel for various scenarios.
Seamless Remote Access: Stay connected globally via Android and iOS apps, offering secure and convenient live viewing and playback from anywhere in the world.
Versatile Applications: Ideal for pet monitoring, livestock observation, intruder detection, and more. This wireless camera adds a layer of security to your home or business, enhancing peace of mind.
What's in the box
Wireless Camera: The main device with pan/tilt functions, camera lens, and built-in microphone and speaker.
Power Adapter: 12Vdc ~ 1A power supply for the camera.
Mounting Bracket: Used to install the camera securely on walls or ceilings.
User Manual: Instructions on setup, usage, and troubleshooting.
About
Unbox advanced security with our wireless camera. Inside, find a powerful 2MP smart home device with pan/tilt functions, 40m night vision, and 2-way audio. The package includes a robust mounting bracket, a reliable 12Vdc ~ 1A power adapter, and essential screws for easy installation. With the included user manual, setup becomes effortless, ensuring you can monitor your space seamlessly. Plus, stay connected with our Android and iOS apps, offering real-time viewing from anywhere in the world. Experience peace of mind with crystal-clear visuals, enhanced night vision, and versatile two-way communication, all in one box.