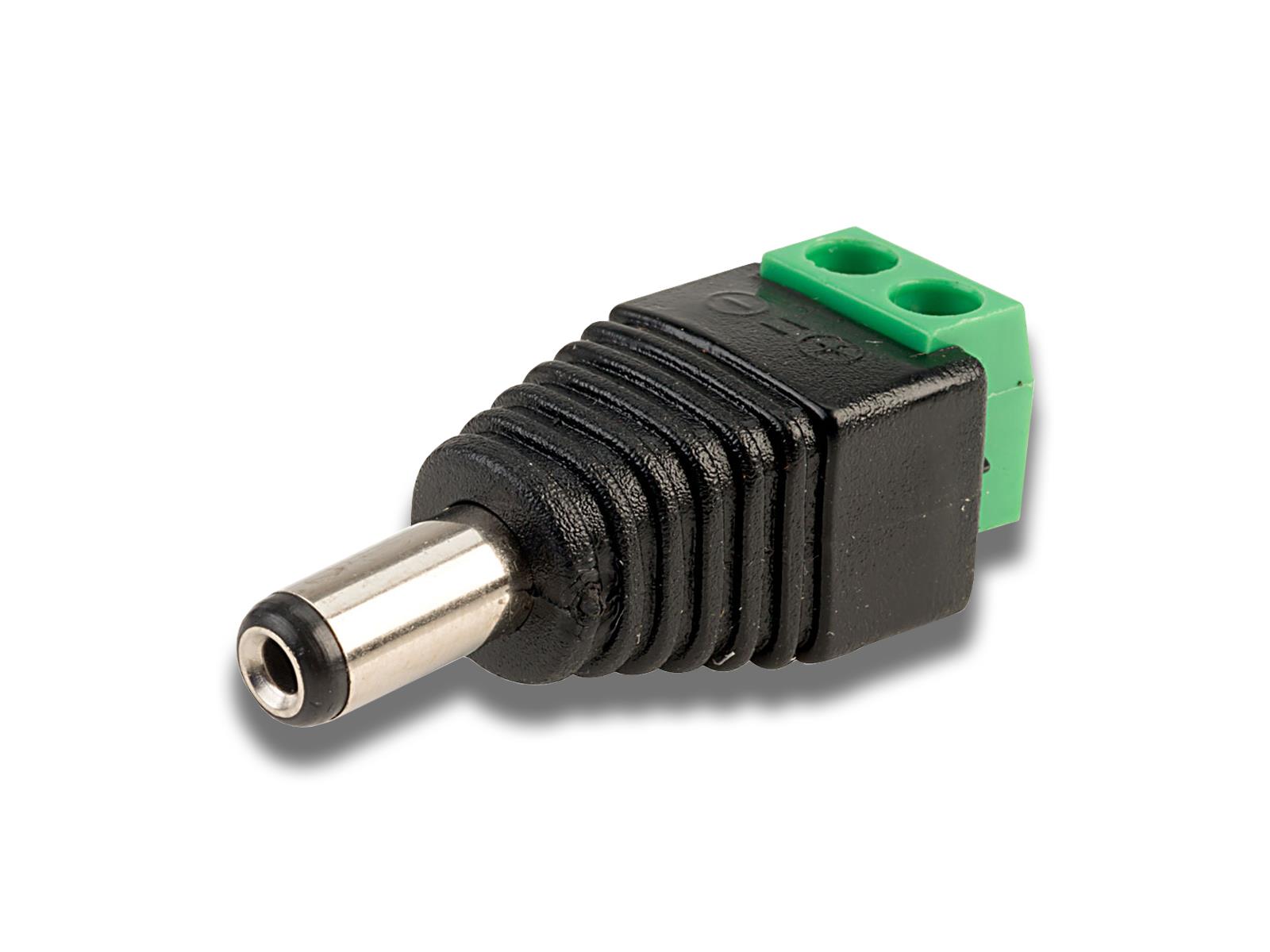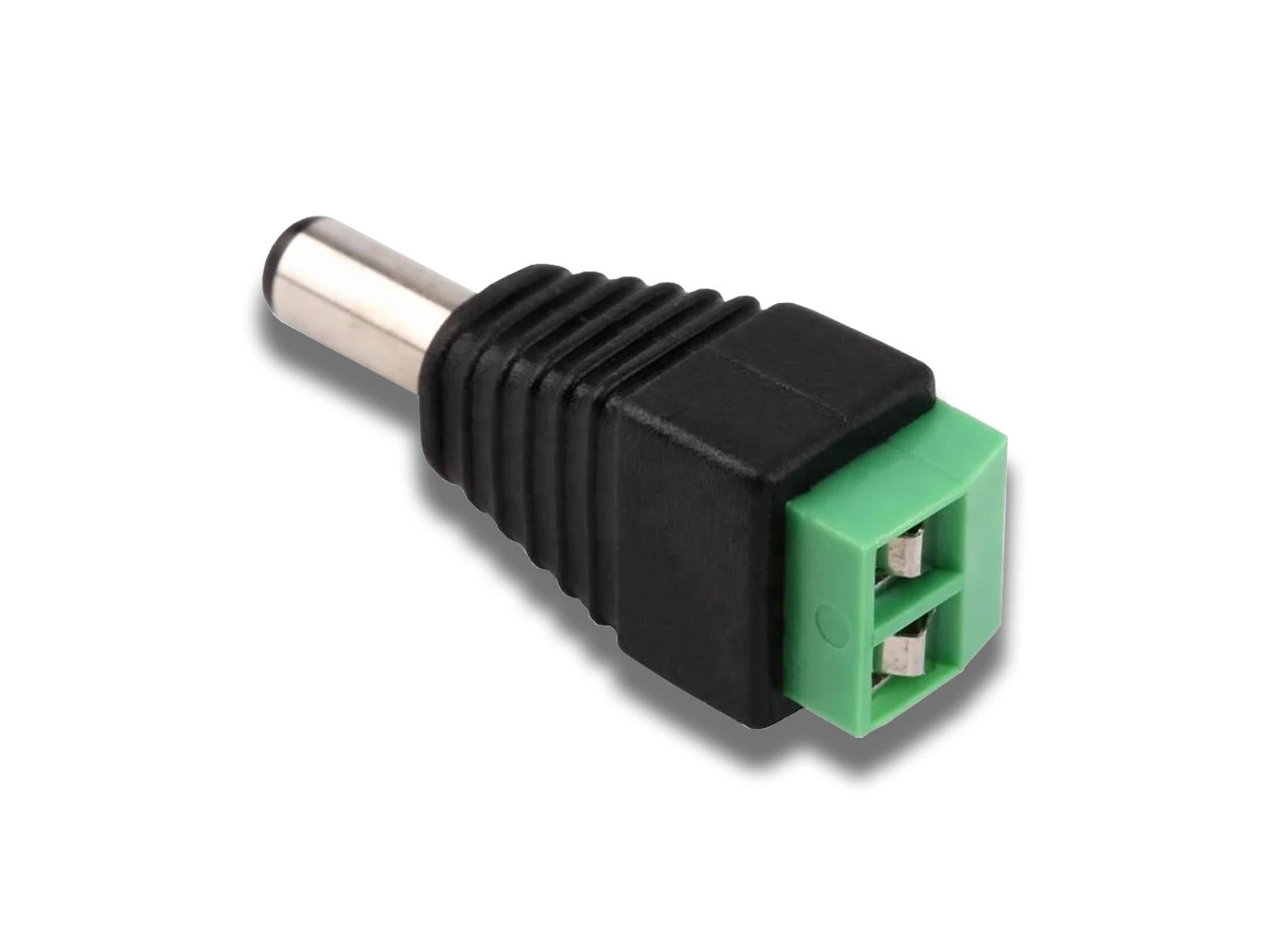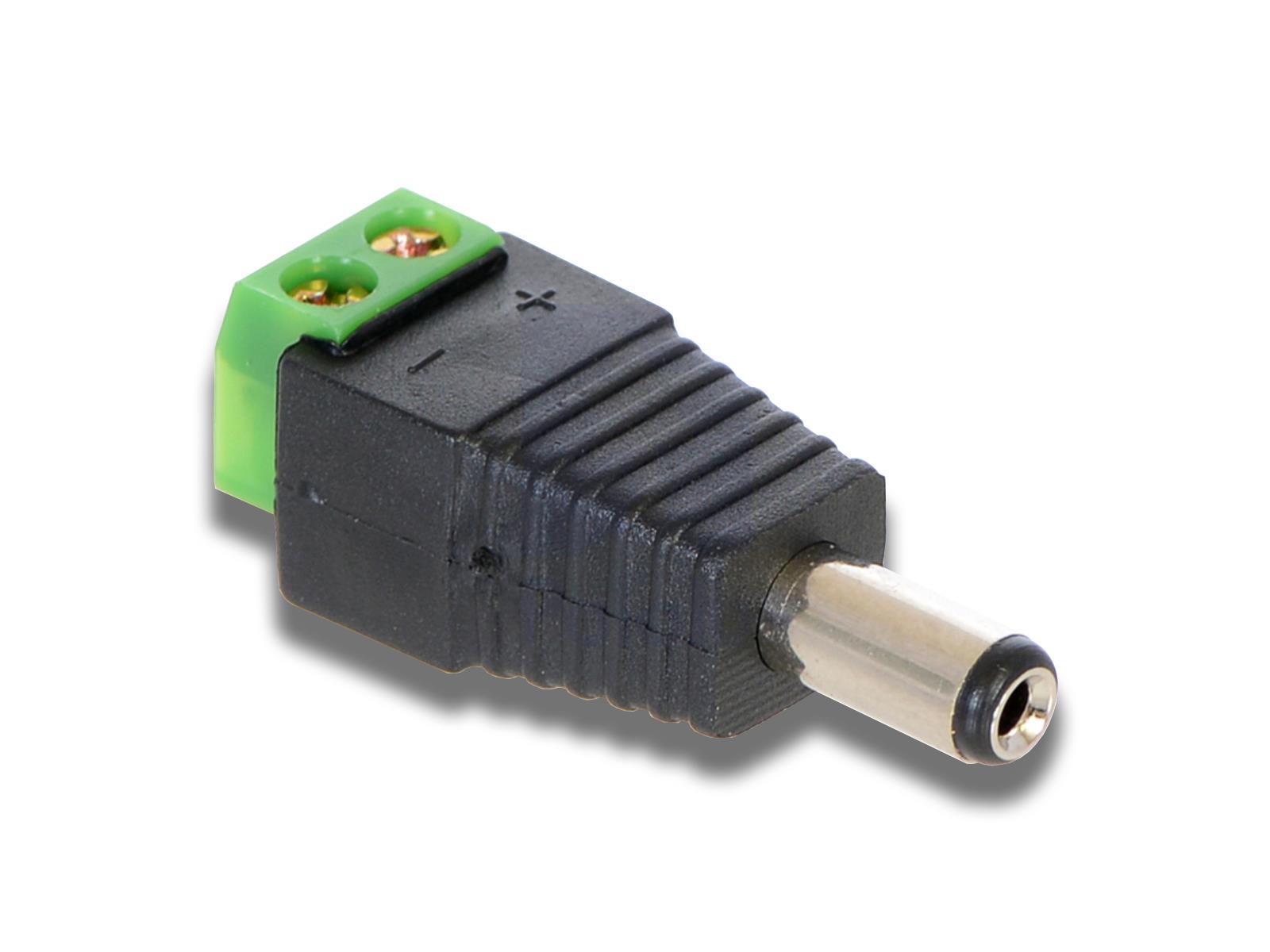 Male DC 5.5 x 2.1mm Plug to Screw Terminal Block Adapter
SKU: MALE-DC-5.5-2.1MM-PLUG-TO-SCREW-TERMINAL-BLOCK-ADAPTER
Free Design. Installer help.

We have a dedicated team to Design,install and set up all your CCTV, Networking, Satellite and Aerial needs. Our Teams are based in Ireland & UK. Contact them for a Quote.
Effortless Connection: Convert a DC 5.5 x 2.1mm plug to a screw terminal easily for quick connections without soldering.
Secure Attachment: The screw terminal block ensures a firm and reliable connection for power supply leads or audio/video signals.
Time-Saving Installation: Streamline setup with a simple twist and tighten action, making installations faster and more efficient.
Versatile Use: Ideal for CCTV, LED lighting, and various electronics projects that require a stable DC power connection.
Durable Build: Crafted from high-quality materials designed to withstand frequent use and ensure long-term reliability.
What's in the box
Male DC 5.5 x 2.1mm Plug to Screw Terminal Block Adapter
About
The Male DC 5.5 x 2.1mm Plug to Screw Terminal Block Adapter is an essential tool for professionals and hobbyists alike, facilitating rapid and secure connections without the need for intricate soldering. This adapter is perfect for those who require a dependable power connection in various applications such as CCTV systems, LED installations, or custom electronics projects.
The ease of use is a significant advantage, as it allows for the swift attachment of power supply leads by simply inserting stripped wires and tightening the screws for a solid connection. This not only saves time but also ensures a stable and reliable electrical contact that minimizes the risk of power interruptions.
Durability is not compromised, thanks to the adapter's robust construction. The materials selected for this adapter are of high quality, guaranteeing that it can endure the rigours of regular use. Whether for a permanent installation or a temporary setup, this adapter provides a secure connection that you can trust. With the Male DC 5.5 x 2.1mm Plug to Screw Terminal Block Adapter, power your devices with confidence and convenience.