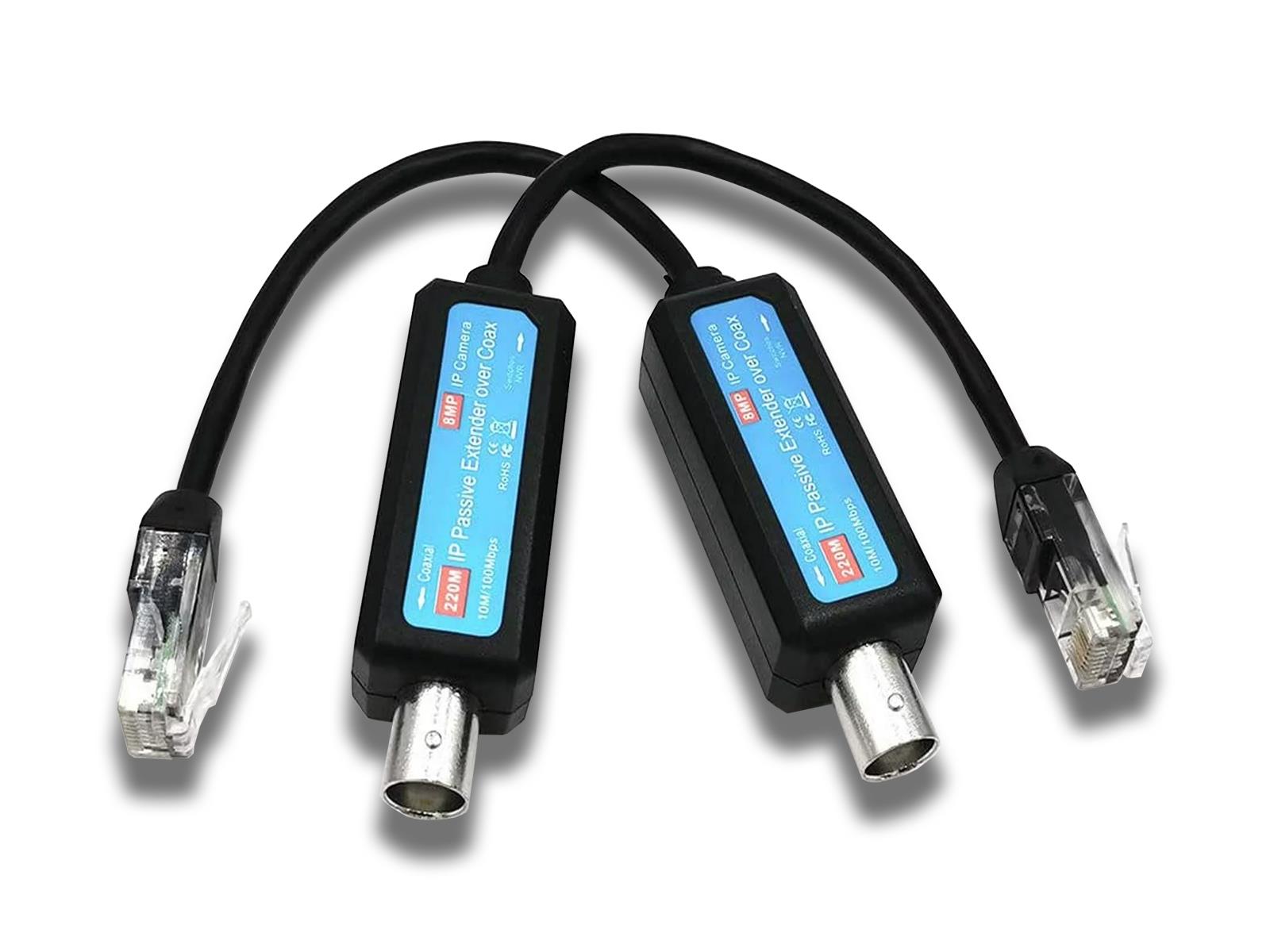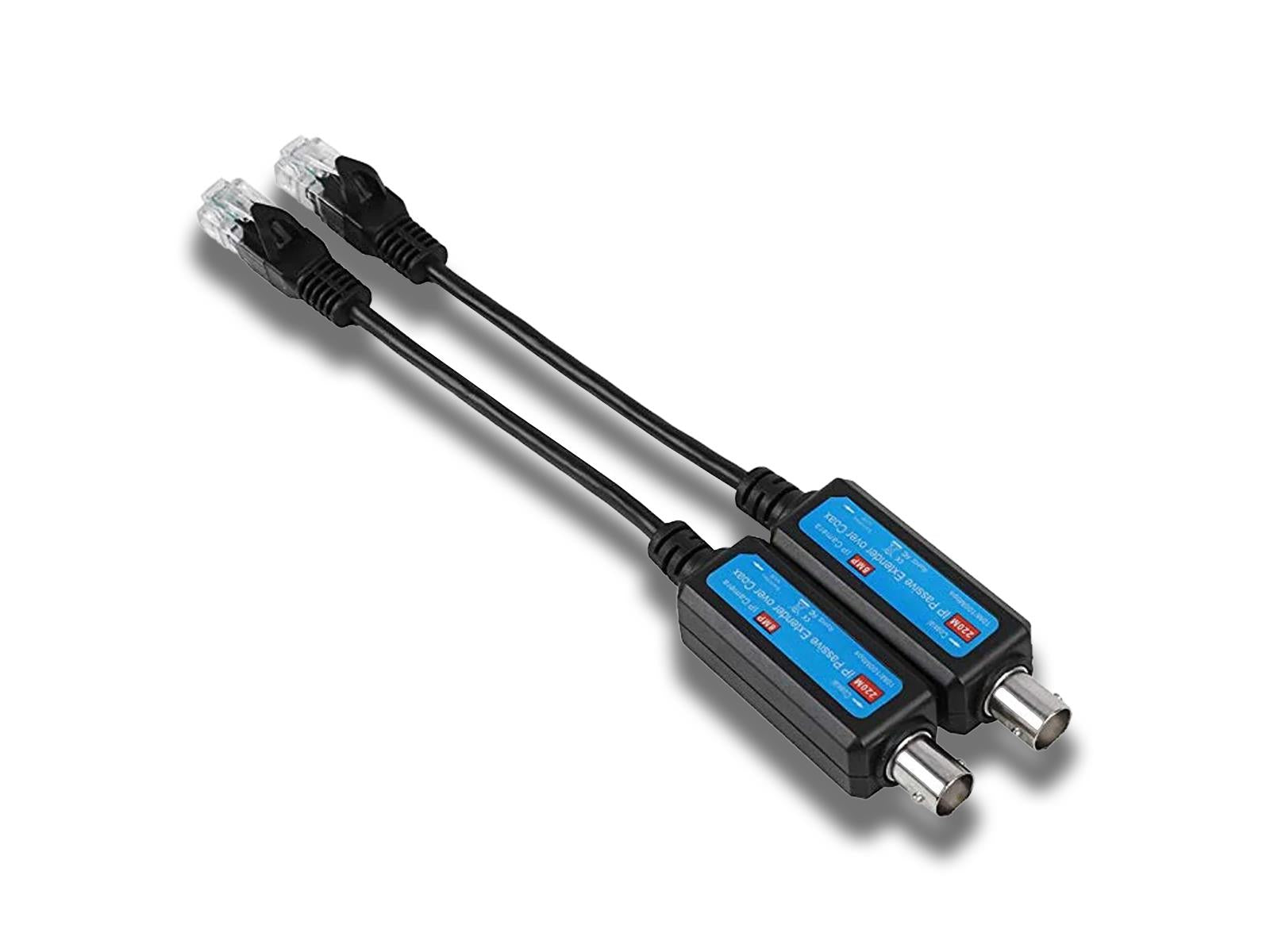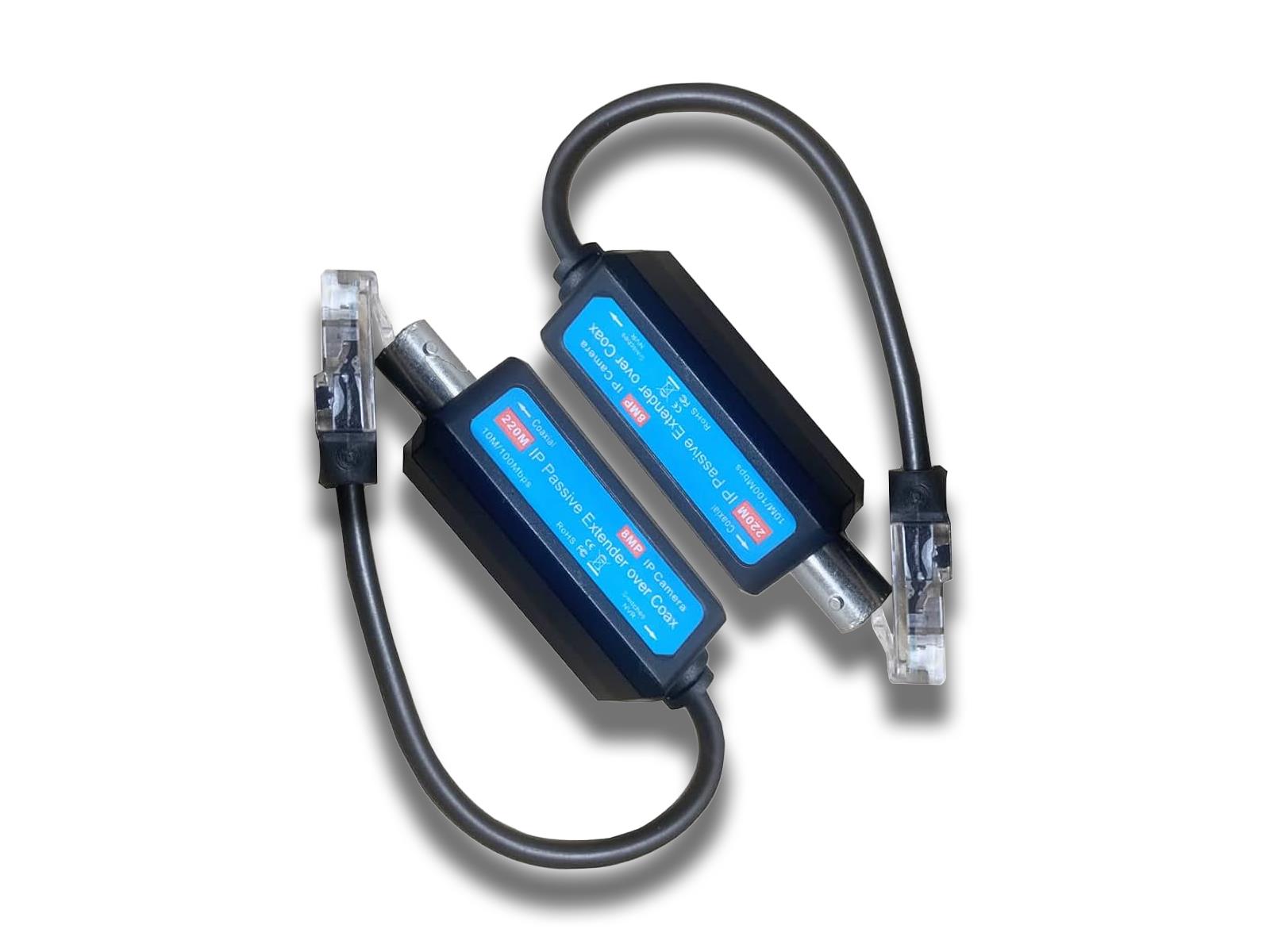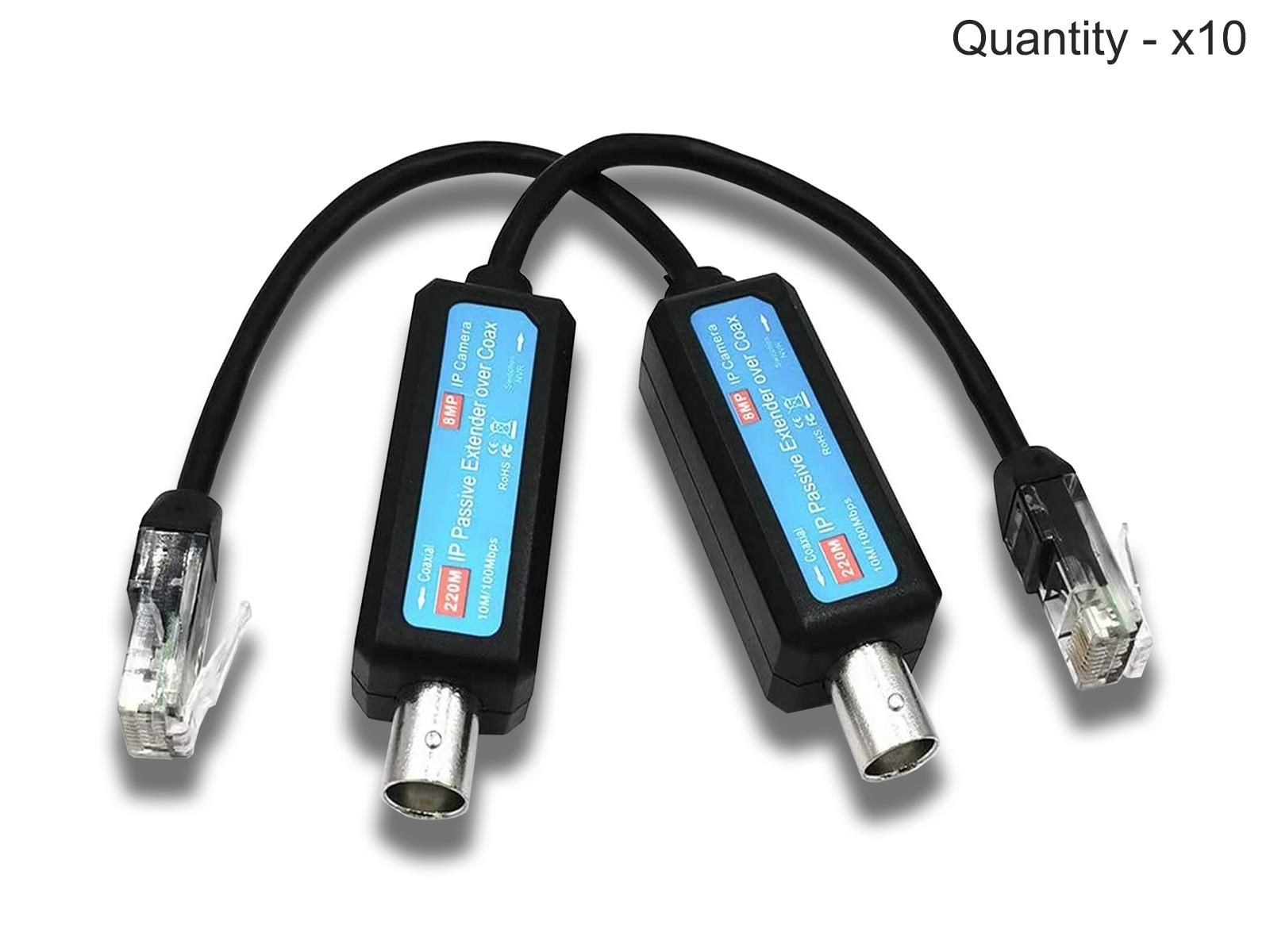 IP Camera Over Coax Balun
SKU: IP-CAMERA-OVER-COAX-BALUN-X5
Free Design. Installer help.

We have a dedicated team to Design,install and set up all your CCTV, Networking, Satellite and Aerial needs. Our Teams are based in Ireland & UK. Contact them for a Quote.
Easily connect IP cameras to existing coaxial cable setups, ensuring a smooth transition without extensive rewiring.

Enable long-range video transmission over coaxial cables, surpassing the typical limitations of Ethernet cable lengths.

Facilitate power delivery to IP cameras through coax cables with Power over Coax technology, reducing the need for additional power supplies.

Maintain the integrity of video signals from IP cameras, ensuring high-resolution surveillance footage is uncompromised.

Available in packs of x5, x10, x20, and x100, catering to both small-scale residential to large-scale commercial security installations.
What's in the box
IP Camera Over Coax Balun
About
The IP Camera Over Coax Balun provides a straightforward and cost-effective solution for integrating IP surveillance cameras into existing coaxial infrastructure. By leveraging this innovative device, users can transmit video signals and power over a single coaxial cable, effectively streamlining the setup and reducing clutter from additional wiring. Ideal for upgrading legacy systems to modern IP cameras without the need to lay down new network cabling.
This balun supports a variety of quantity packs, including x5, x10, x20, and x100, making it perfectly suited for projects of any size—from the small-scale homeowner looking to enhance their home security, to the large-scale enterprise needing a comprehensive surveillance network across multiple buildings.
Thanks to its plug-and-play design, installation is a breeze. Technicians can effortlessly connect IP cameras to any NVR or monitoring station that previously relied on analogue signals. The transmission quality is preserved even over significant distances, ensuring that video feeds are both clear and reliable. Additionally, the balun's compact size ensures that it can be implemented in tight spaces, maintaining a neat and organized setup. It's an indispensable tool for modernizing and simplifying the complexities of security system installations.