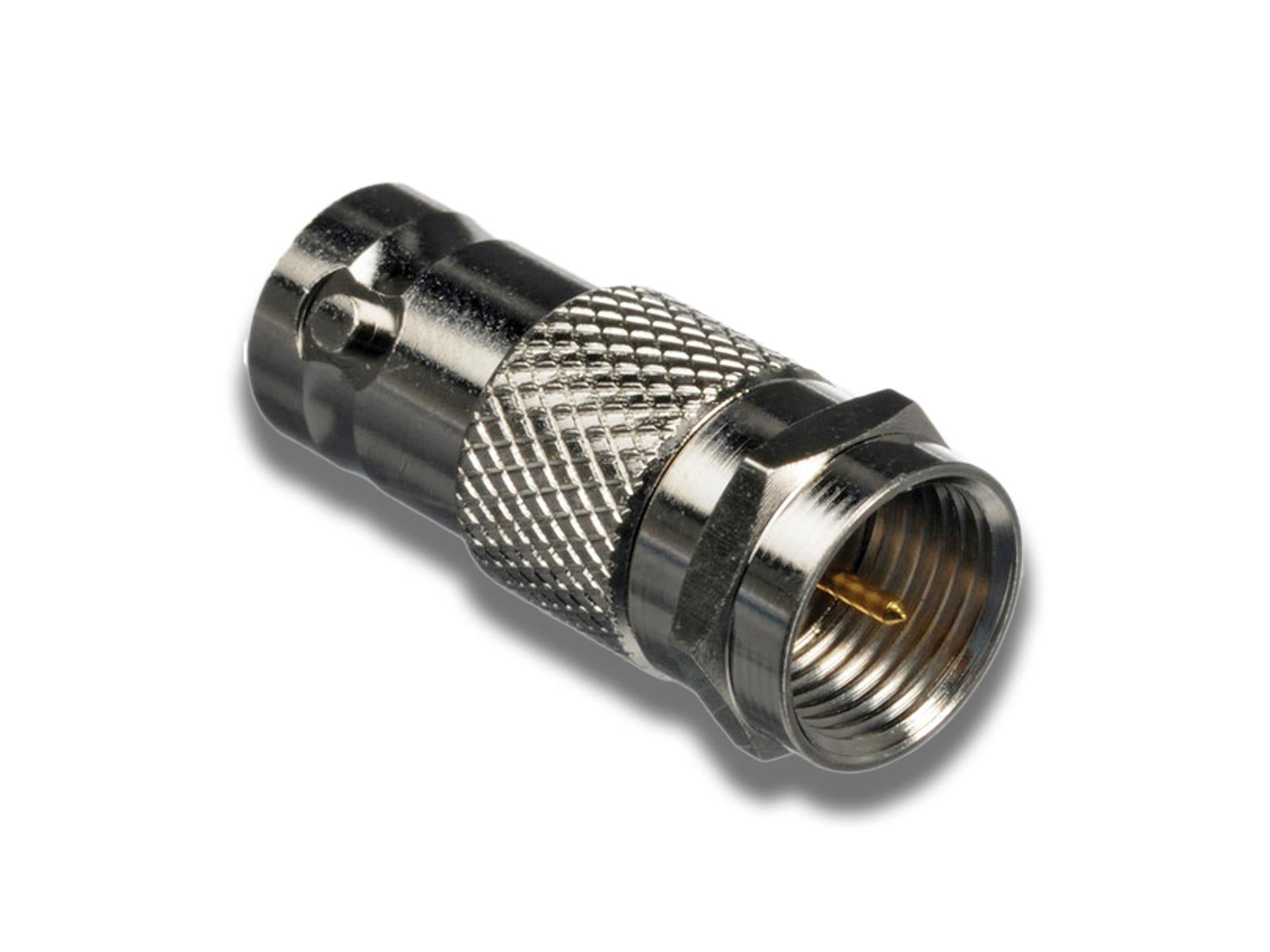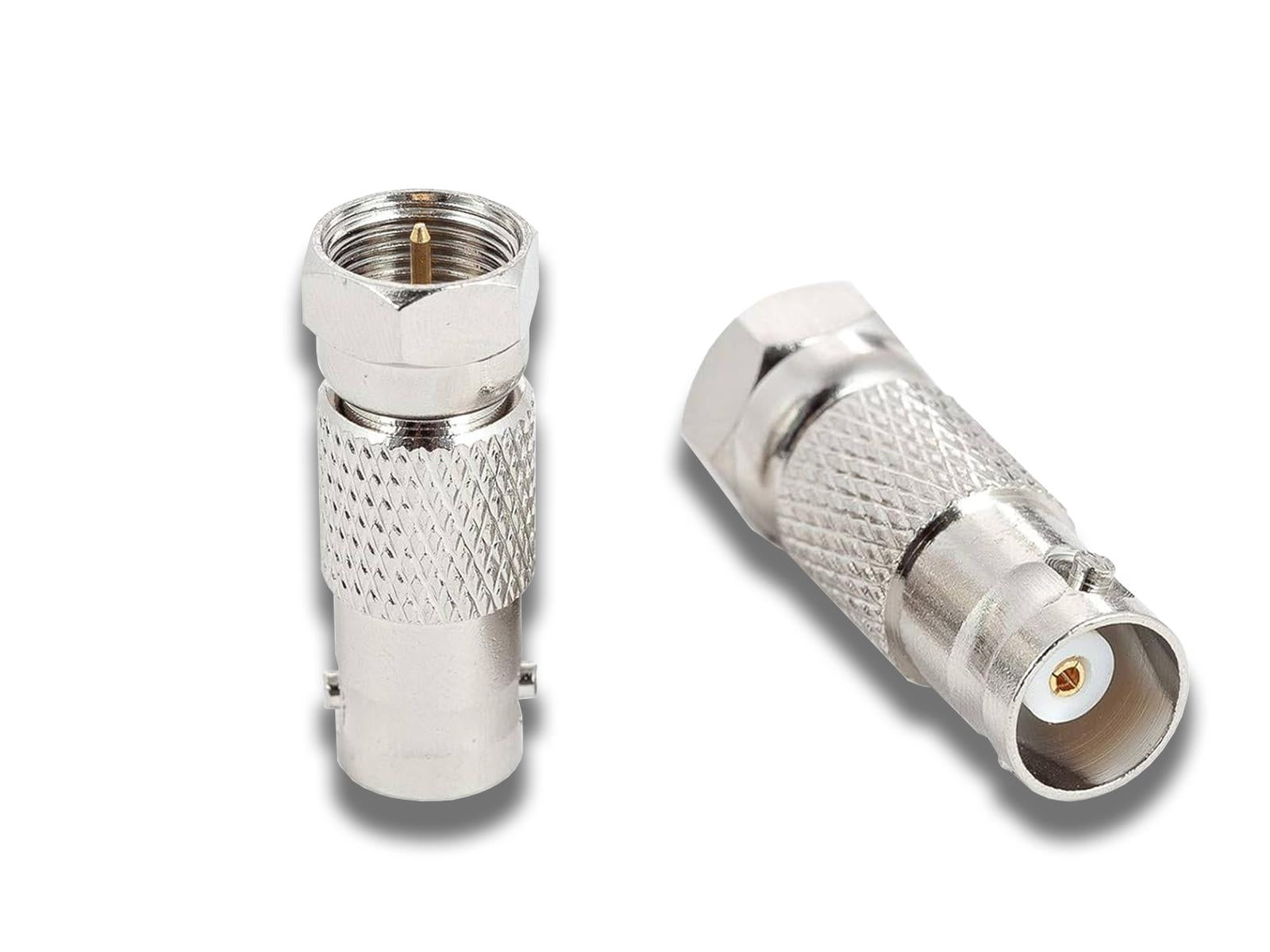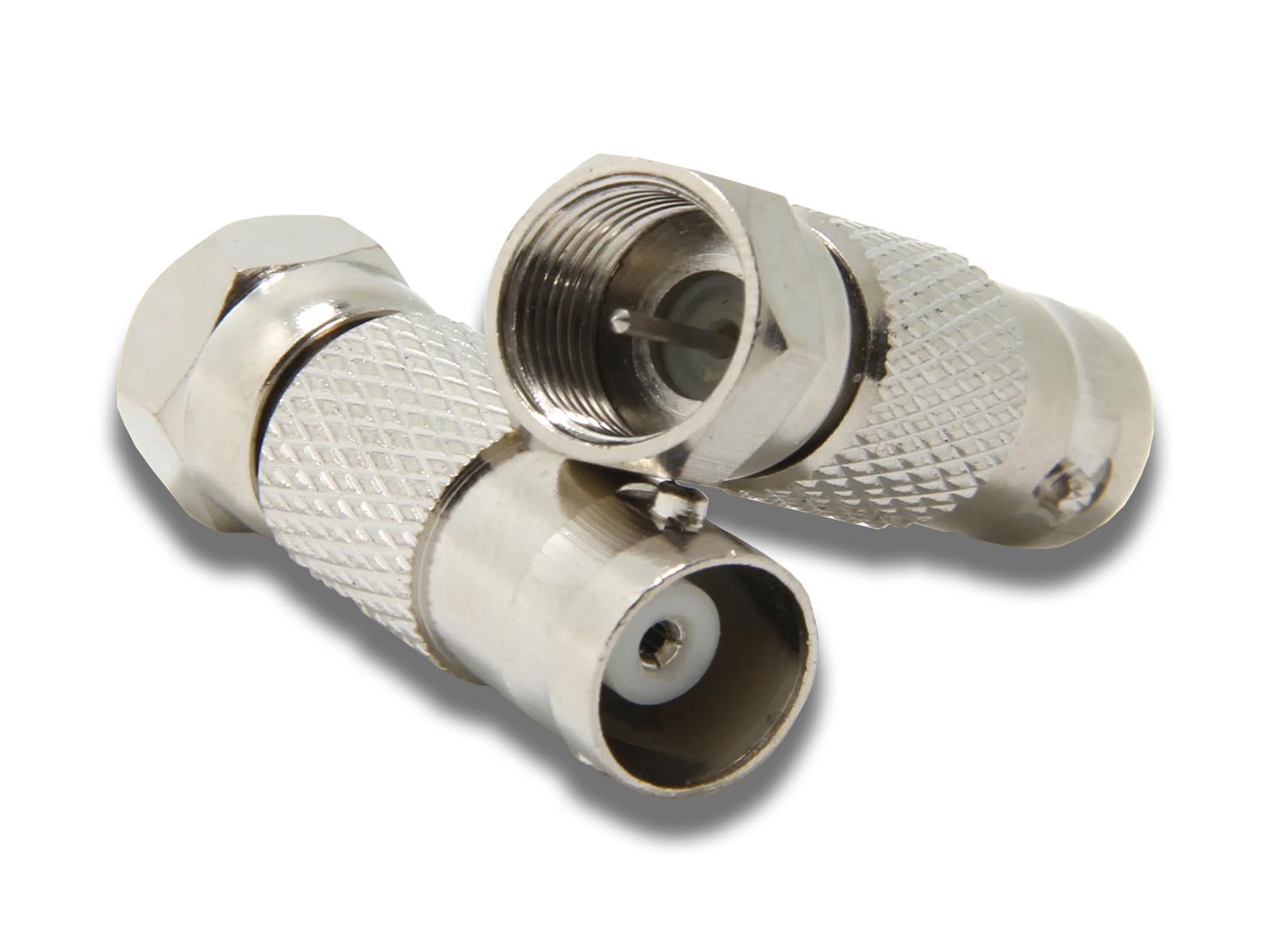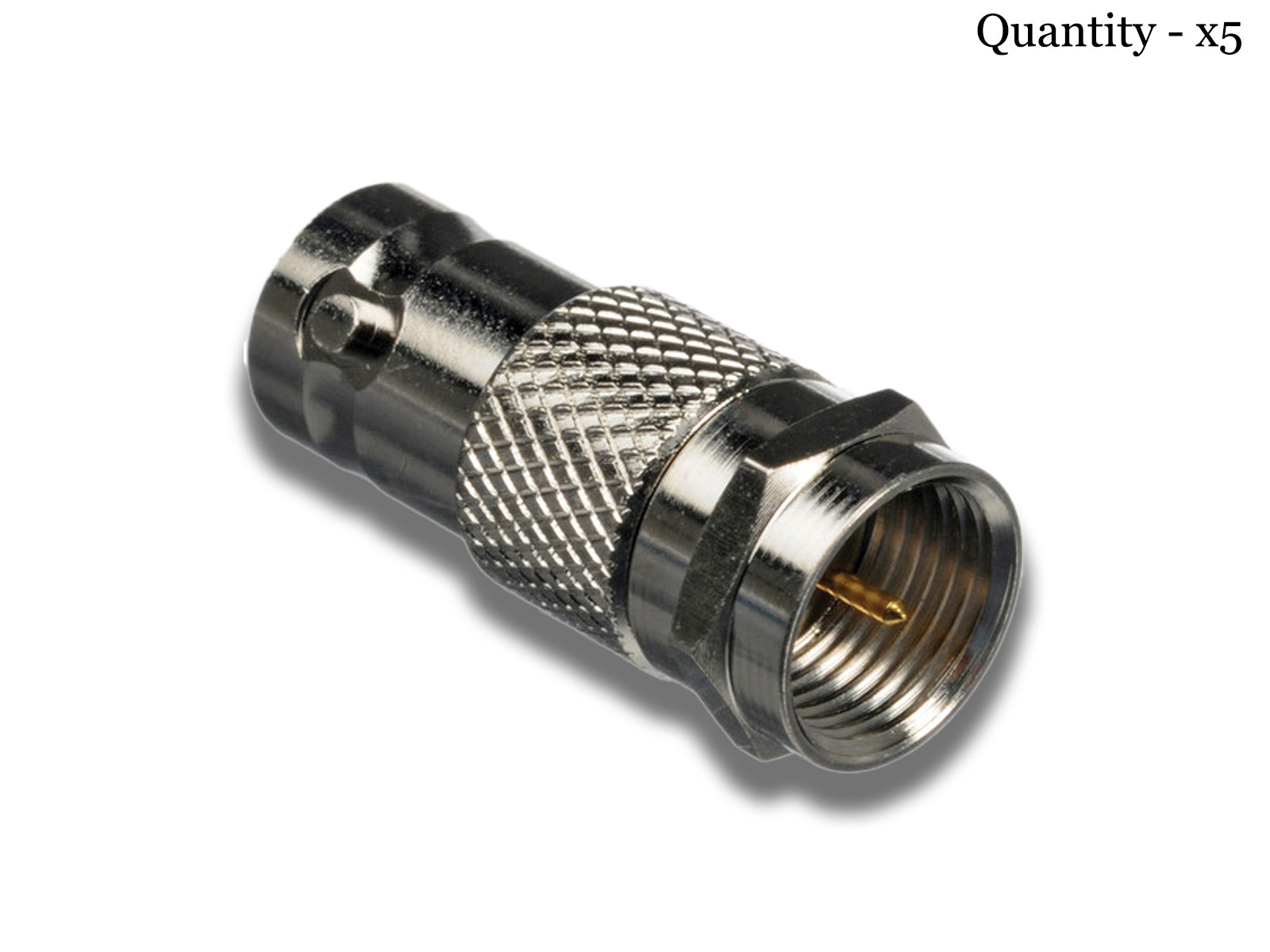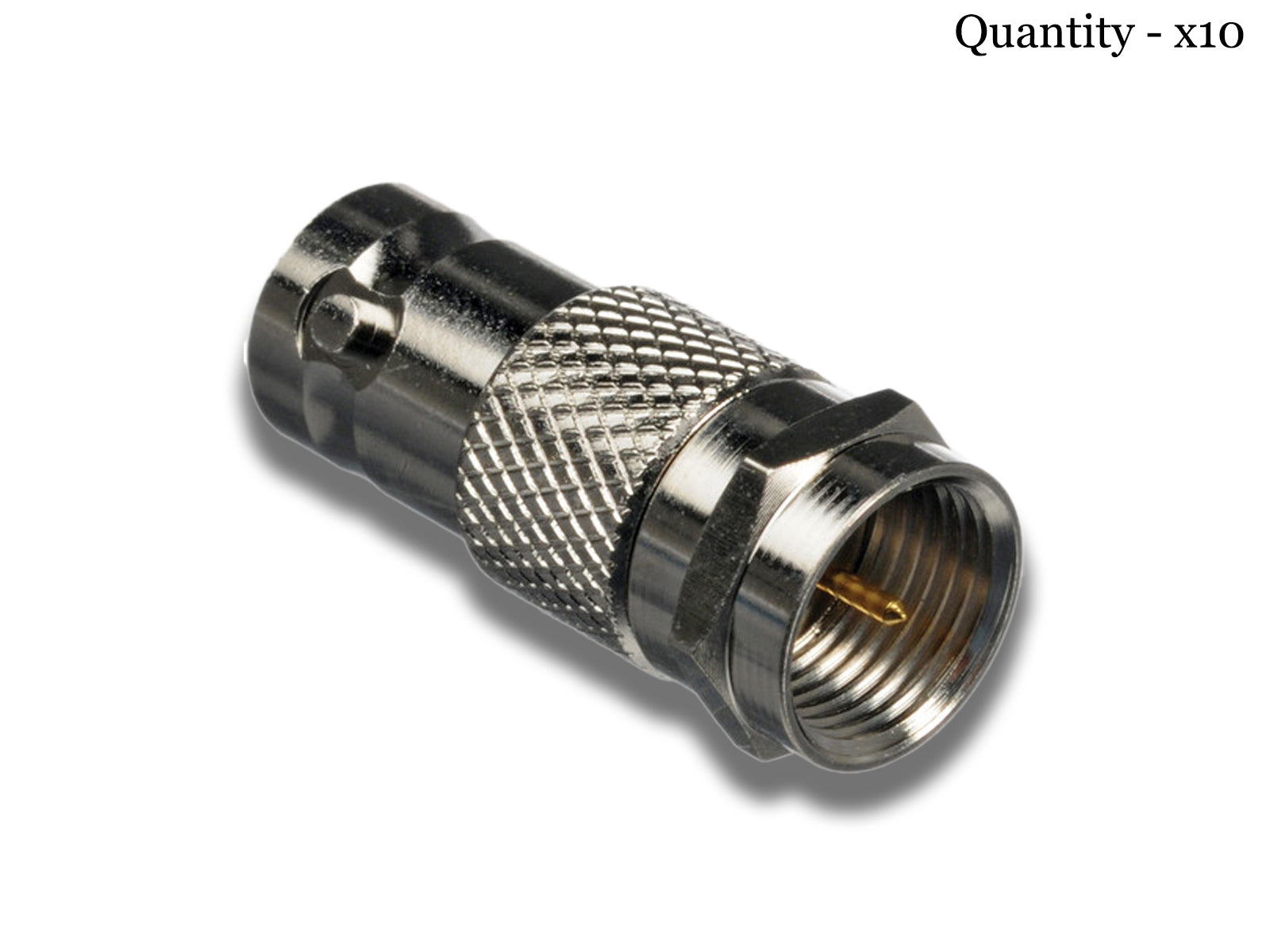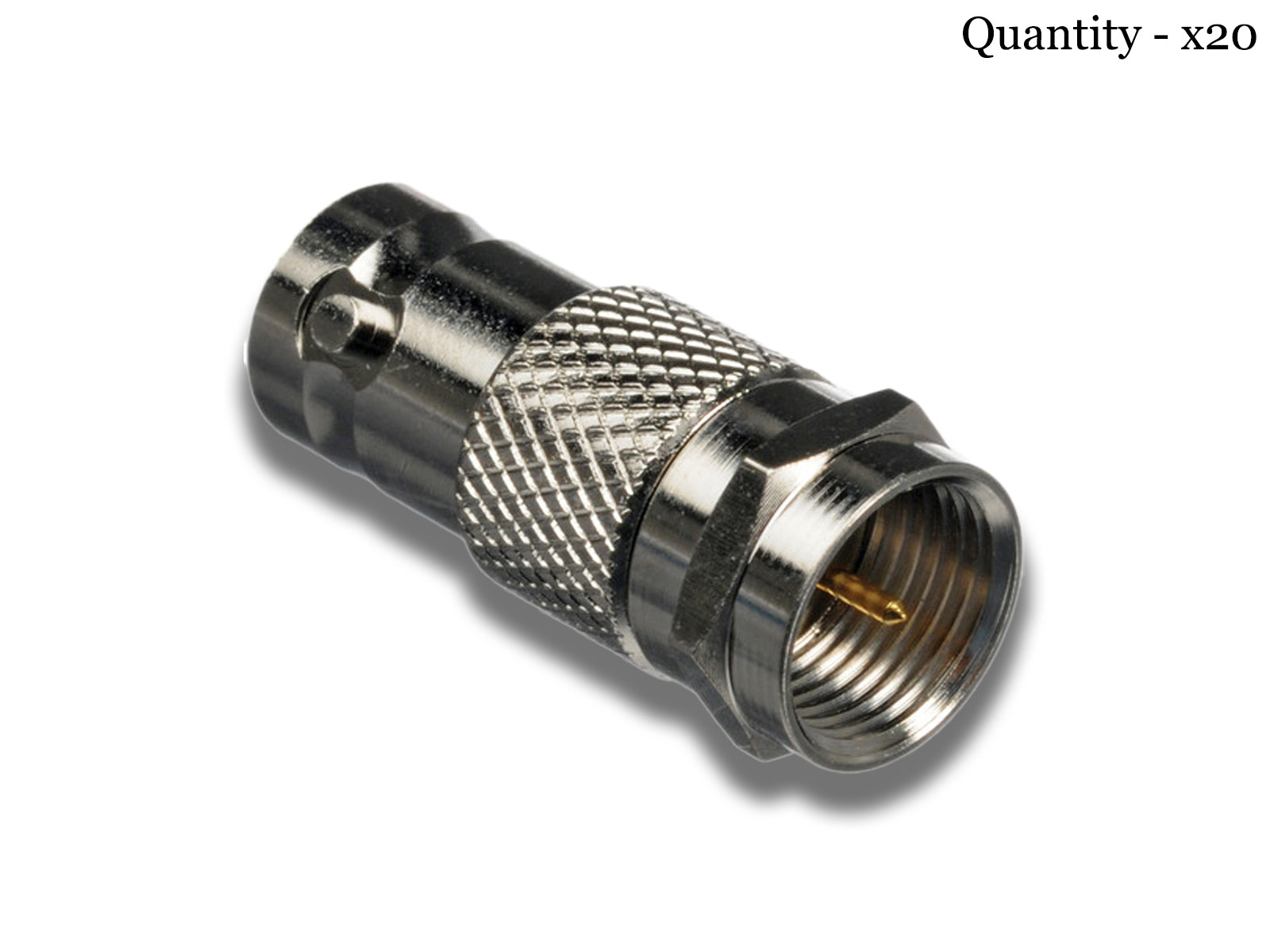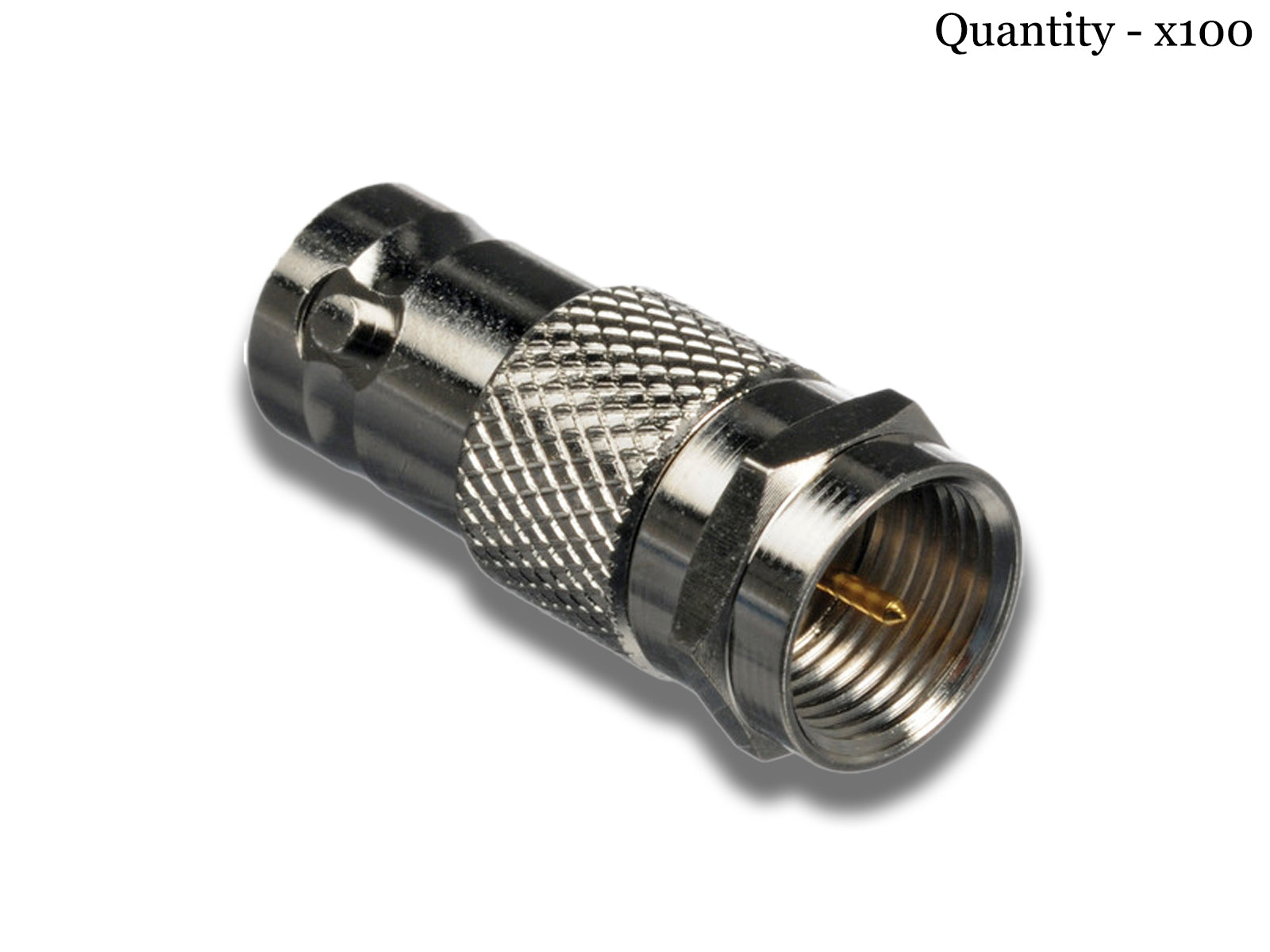 Female BNC To Male F-Type Adapter
SKU: FEMALE-BNC-TO-MALE-F-TYPE-ADAPTER-X5
Free Design. Installer help.

We have a dedicated team to Design,install and set up all your CCTV, Networking, Satellite and Aerial needs. Our Teams are based in Ireland & UK. Contact them for a Quote.
These adapters facilitate seamless connections between female BNC and male F-Type components, ideal for diverse electronic setups.

Available in x5, x10, x20, and x100 packs to suit various project sizes, from small-scale operations to extensive installations.

Ensures reliable, high-fidelity signal transmission, preventing loss or interference common in mixed-connector environments.

Each adapter is constructed to withstand regular use, promising durability and consistent performance without degradation over time.

Simplifies the integration process in complex systems, reducing the need for multiple cables and facilitating a more organized, efficient setup.
What's in the box
Female BNC To Male F-Type Adapter
About
Navigating the intricate requirements of modern electronic and communication systems often involves addressing compatibility issues between different connector types. The Female BNC to Male F-Type Adapter stands out as an essential utility in this technical landscape, providing a seamless bridge between devices and cables that wouldn't typically connect. Offered in quantities tailored to various needs, from x5 packs for simple, small-scale applications to x100 packs designed for large-scale, industrial projects, these adapters are an essential convenience.
What sets these adapters apart is their promise of a reliable, high-quality connection. The meticulous design ensures that signal integrity remains uncompromised, even in settings that involve complex configurations and mixed types of equipment. This is crucial for maintaining the clarity of data transmission, particularly in professional environments like broadcast studios, security systems, or IT networks.
Moreover, the practical aspect of purchasing these adapters in bulk is twofold: it not only provides the immediate benefit of having the necessary quantity on hand for installation but also prepares for future system expansions or maintenance needs. This foresight in supply management can be instrumental in minimizing system downtime and promoting operational efficiency.
Constructed for durability, these adapters can endure the rigours of active operational conditions, making them a long-lasting addition to any technical arsenal. They represent not just a solution to a connectivity problem but also a commitment to maintaining system performance and reliability, encapsulating practicality and professionalism in one small, yet indispensable component.