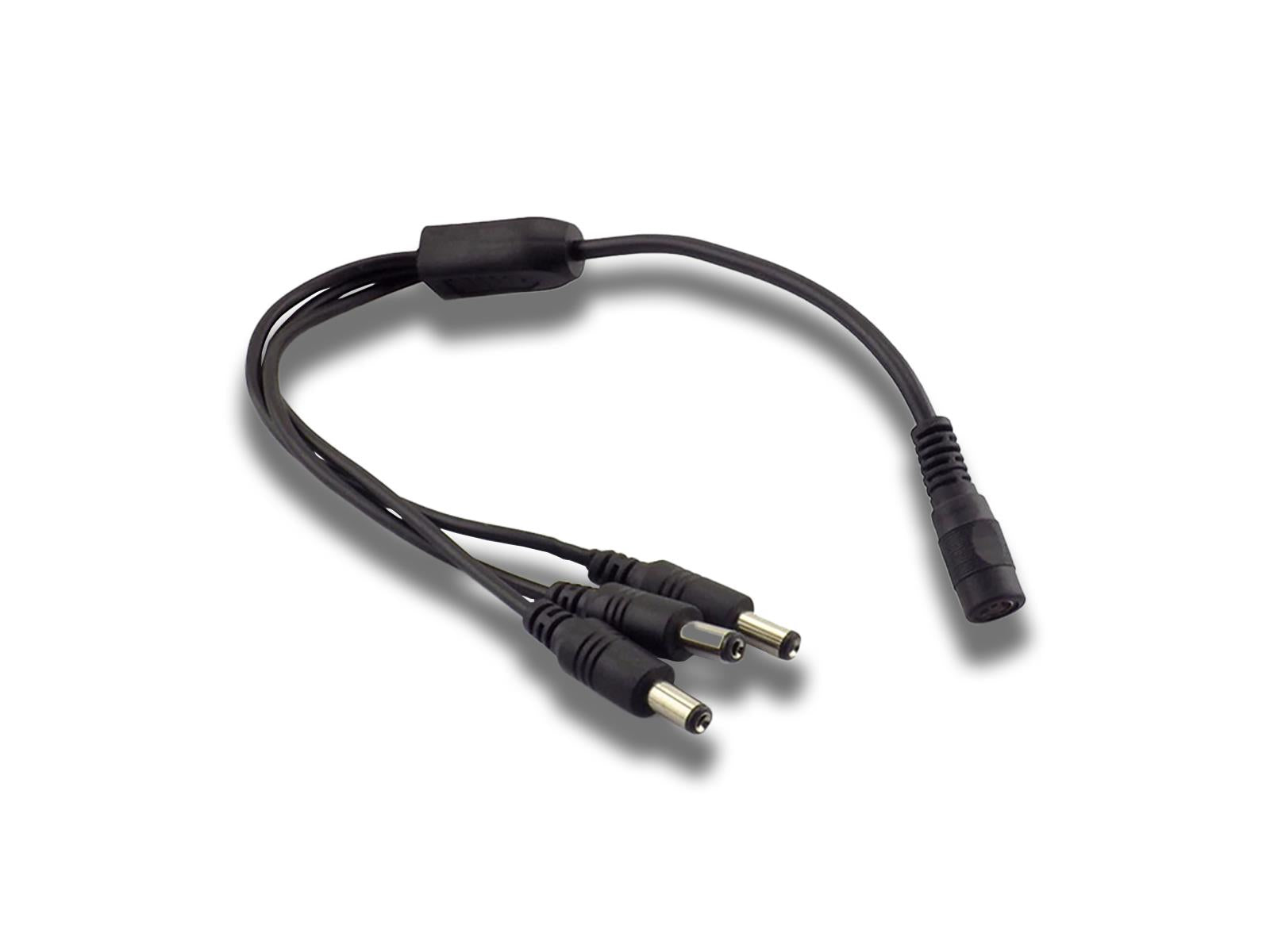 DC Splitter Cables 5.5 x 2.1mm
SKU: 4-WAY-DC-SPLITTER-CABLE-5.5-2.1-MM
Free Design. Installer help.

We have a dedicated team to Design,install and set up all your CCTV, Networking, Satellite and Aerial needs. Our Teams are based in Ireland & UK. Contact them for a Quote.
Versatile Power Splitting: Choose from 2-way to 8-way DC splitter cables for efficient distribution of power to multiple devices.
Universal Compatibility: Designed with 5.5 x 2.1mm connectors, ensuring compatibility with a wide range of electronics and appliances.
Easy Installation: Simple plug-and-play setup, allowing hassle-free connection of devices without complex wiring or configurations.
Durable and Reliable: Constructed with high-quality materials for durability, ensuring long-lasting performance even in demanding environments.
Optimized Power Management: Ideal solution for LED strips, CCTV cameras, and various electronics, providing a stable power supply and preventing overloads.
What's in the box
DC Splitter Cable 5.5 x 2.1mm
About
In the realm of electronics, where multiple devices require a reliable power source, 5.5 x 2.1mm DC splitter cables stand as essential conduits. These versatile cables come in a variety of configurations – 2-way, 3-way, 4-way, 5-way, and 8-way – providing an efficient solution to distribute power from a single source to several devices. Whether you're managing a complex home entertainment system, a surveillance network, or LED lighting setups, these splitter cables simplify the process by allowing you to power multiple gadgets simultaneously.