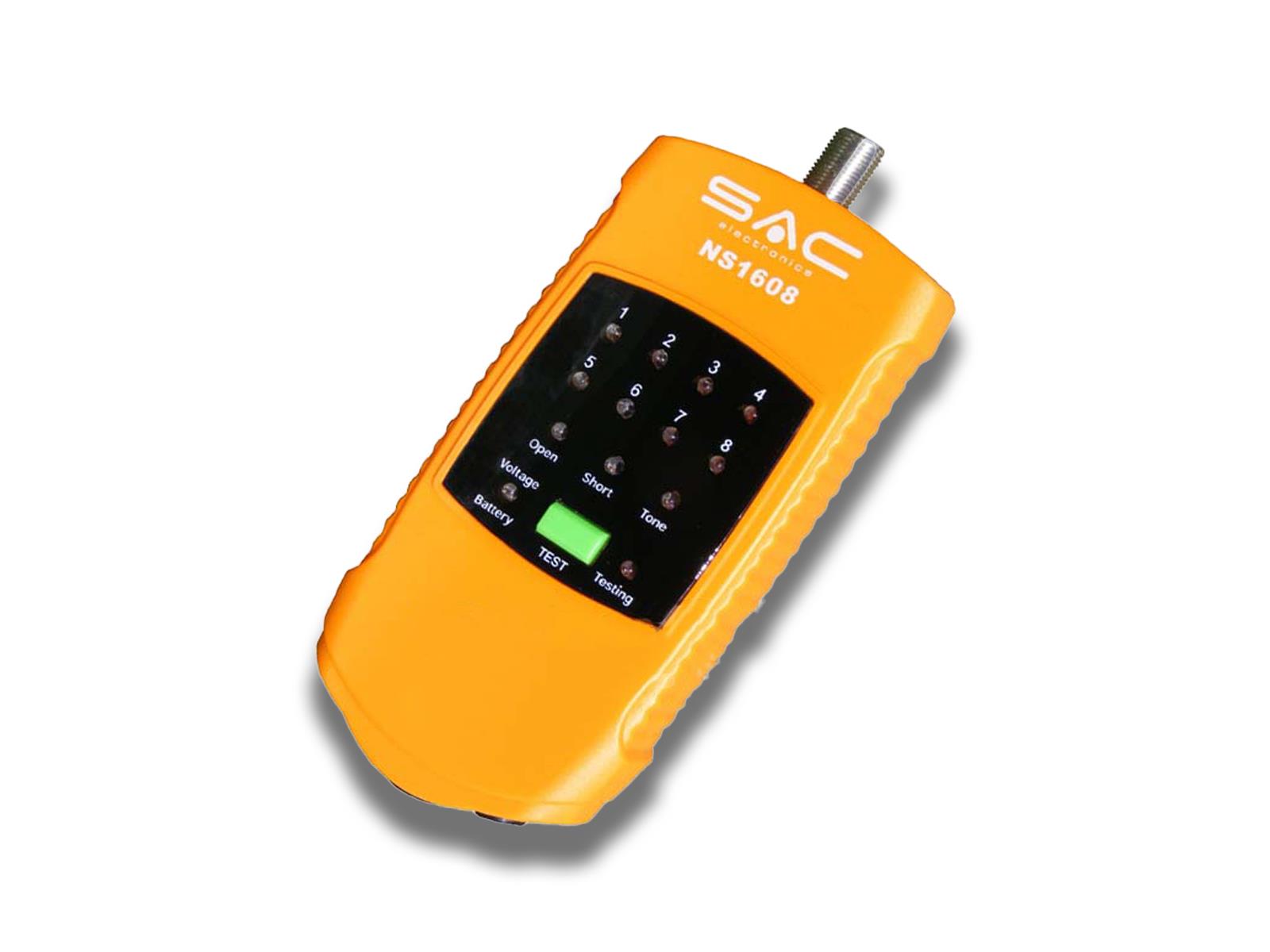 Coaxial Cable Mapper Tool F-Type
SKU: COAXIAL-CABLE-MAPPER-TOOL-F-TYPE
Free Design. Installer help.

We have a dedicated team to Design,install and set up all your CCTV, Networking, Satellite and Aerial needs. Our Teams are based in Ireland & UK. Contact them for a Quote.
Precise Identification: Effortlessly identifies and maps multiple coaxial cables fitted with F-Type connectors, perfect for complex installations.
Easy-to-Read Indicators: Features clear, intuitive indicators that simplify the process of tracing and diagnosing cable connections.
Versatile Use: Ideal for use in various settings, including satellite, cable TV installations, and AV setups.
Time-Saving Efficiency: Significantly reduces the time and effort required for troubleshooting and organizing coaxial cable networks.
Durable and Portable: Built to endure the rigours of fieldwork, with a compact design that makes it easy to carry and use anywhere.
What's in the box
Coaxial Cable Mapper Tool F-Type
About
The Coaxial Cable Mapper Tool F-Type is an essential device for anyone working with complex coaxial cable networks. This tool revolutionizes the process of identifying and organizing cables, particularly in environments with multiple connections such as satellite and cable TV installations, or audio-visual systems.
One of the key features of this cable mapper is its easy-to-read indicators. These indicators drastically simplify the task of tracing and diagnosing connections, making it an invaluable tool for both professionals and DIY enthusiasts. Whether you are setting up a new system or troubleshooting an existing one, this tool will save you time and reduce potential errors.
Designed with versatility in mind, it accommodates a wide range of coaxial cable types, all fitted with F-type connectors. This makes it a highly adaptable tool for various installation scenarios.
In terms of durability and portability, the Coaxial Cable Mapper Tool F-Type is second to none. Its rugged construction ensures it can withstand the demands of fieldwork, while its compact size allows for easy transportation and use in any setting. This combination of durability and convenience makes it a reliable companion for any installation or maintenance project.
Investing in this tool means enhancing the efficiency and accuracy of your work, ensuring that your coaxial cable installations are organized, correctly identified, and functioning optimally.