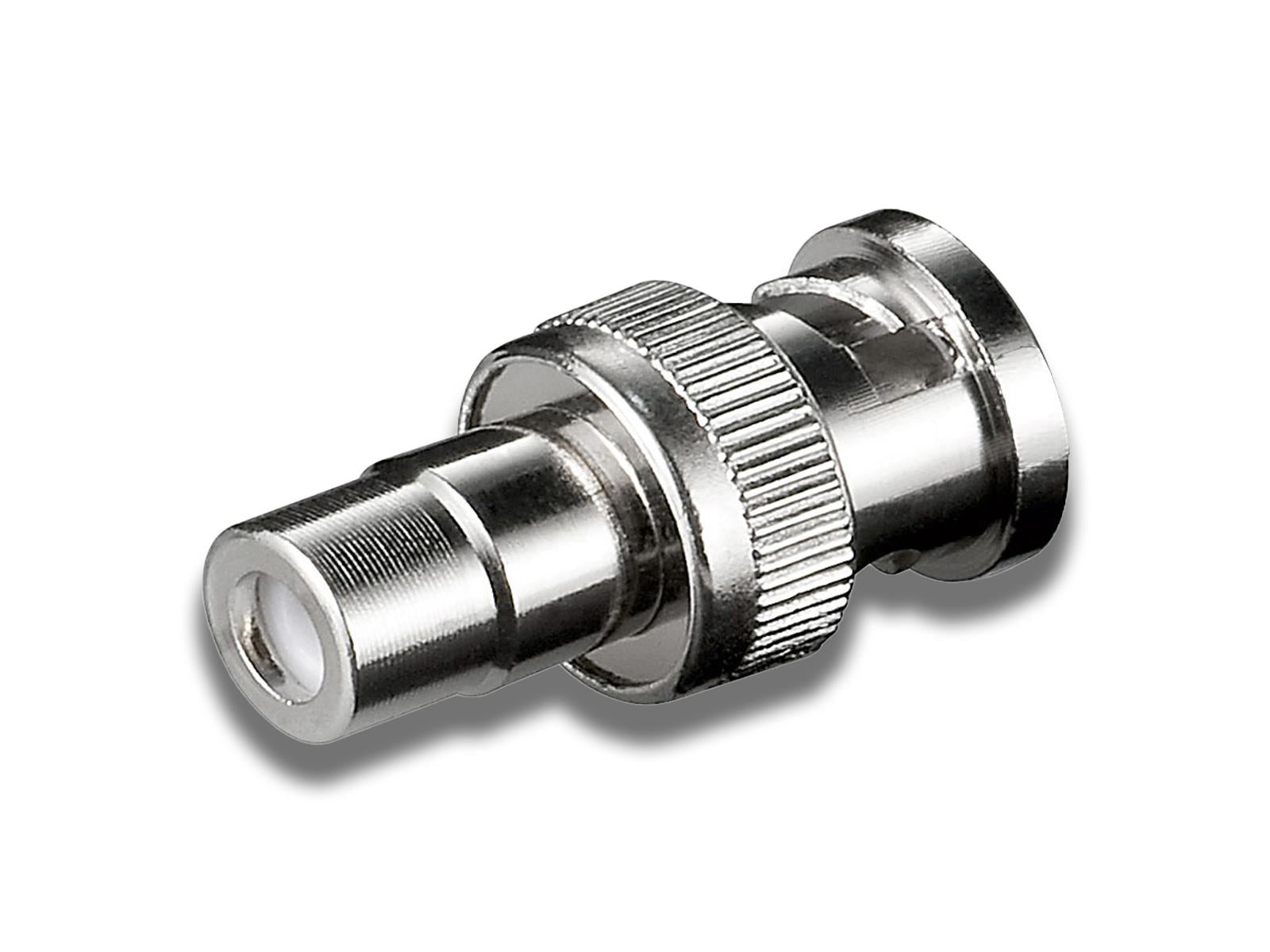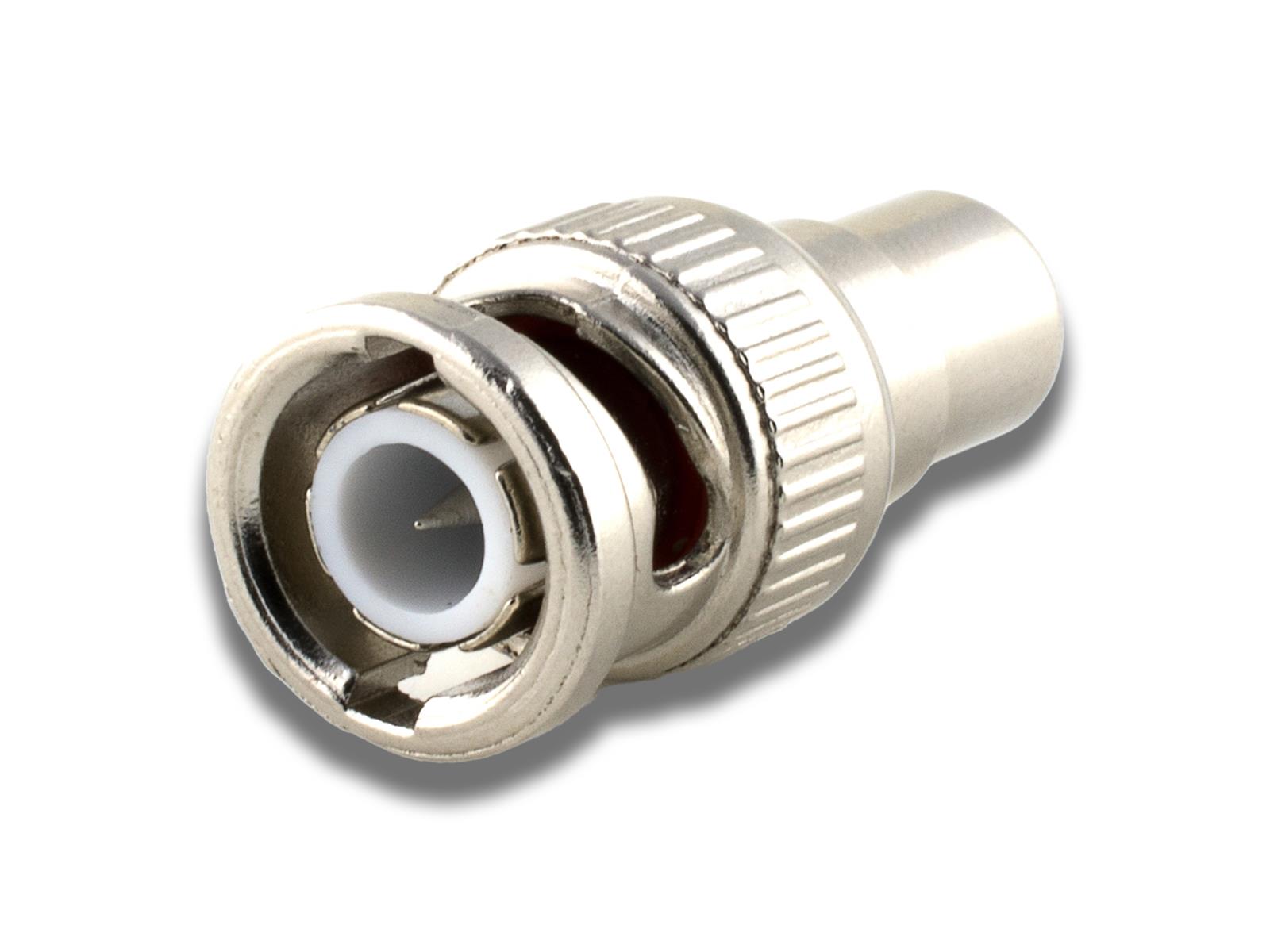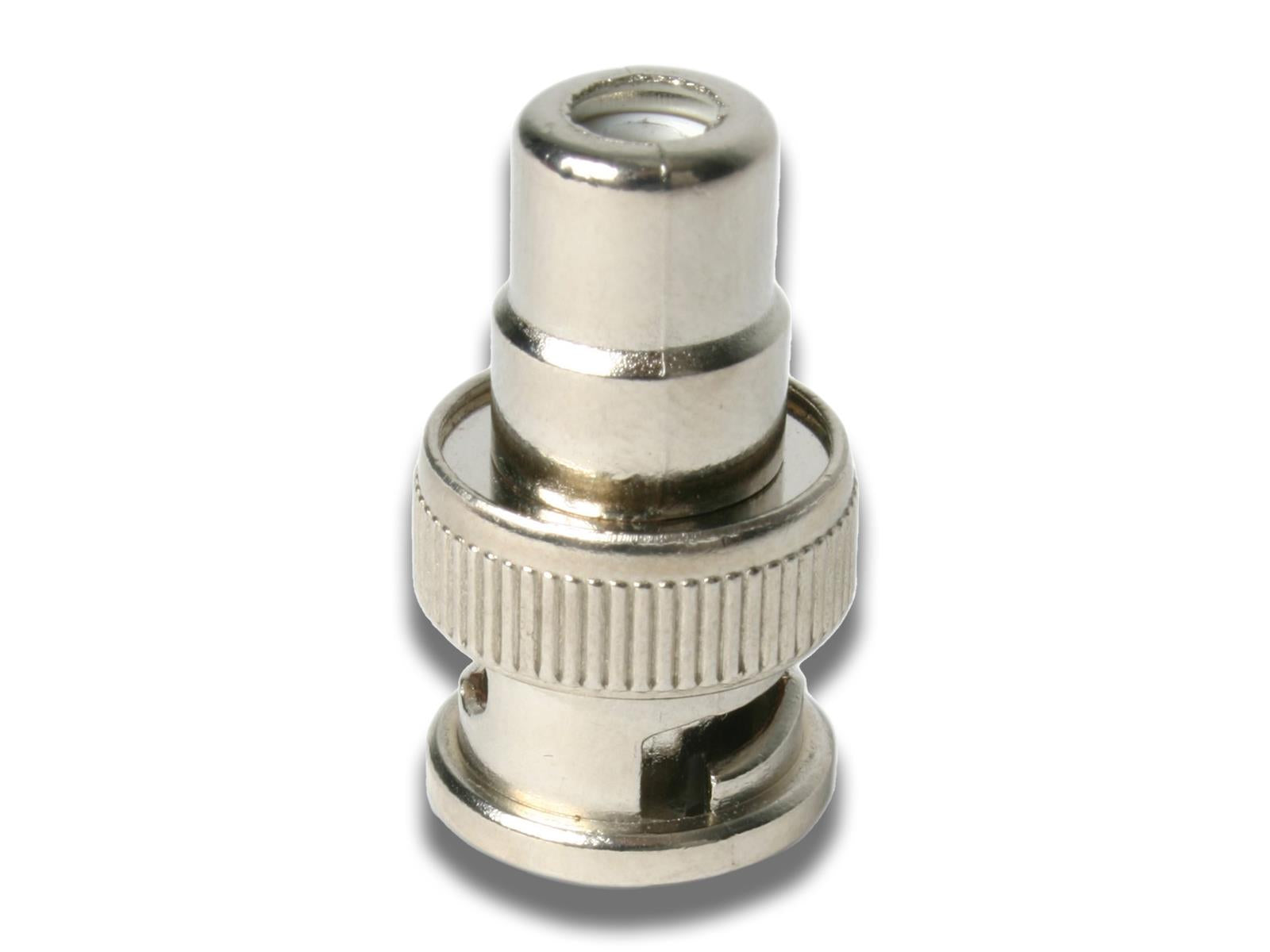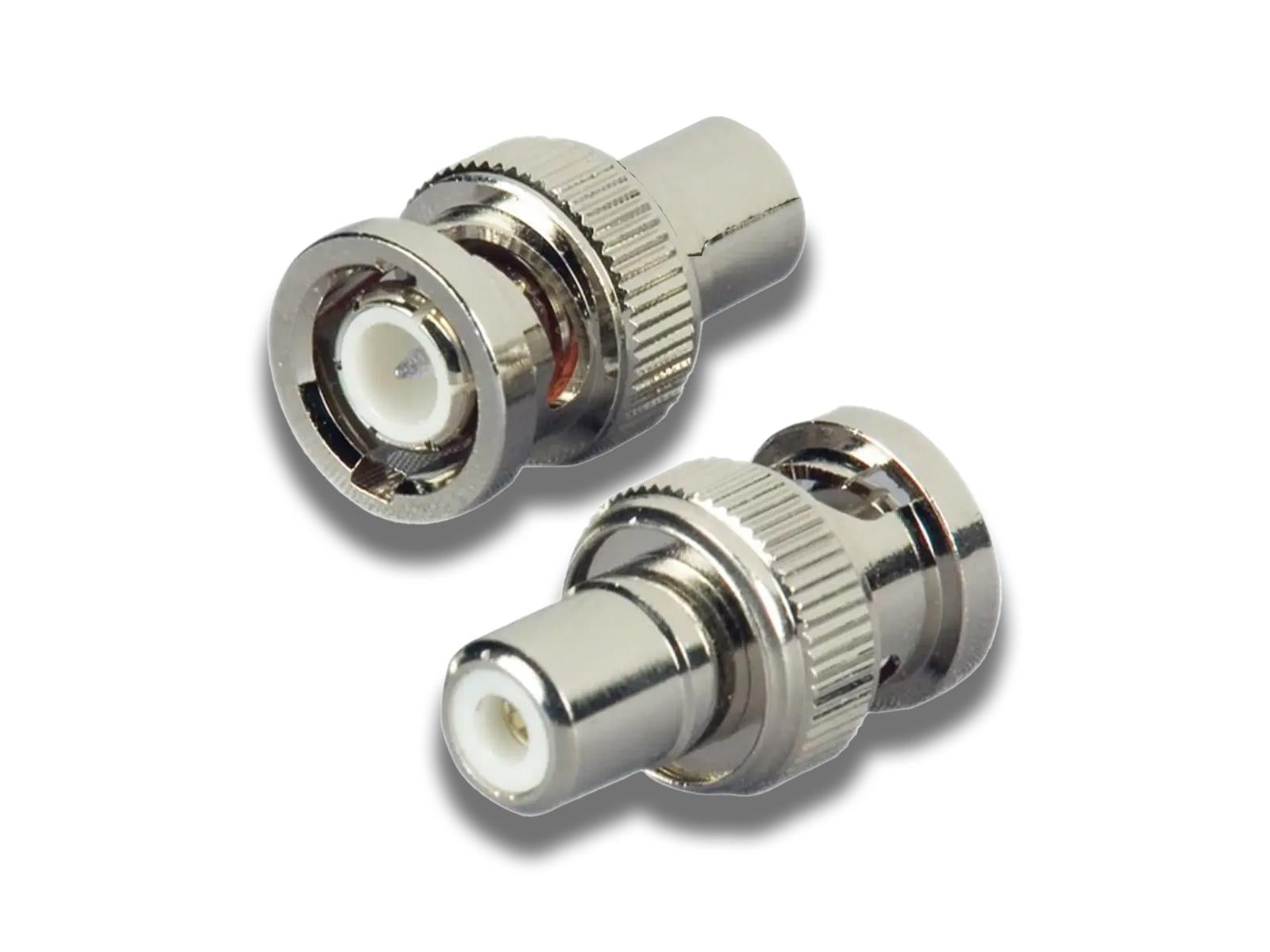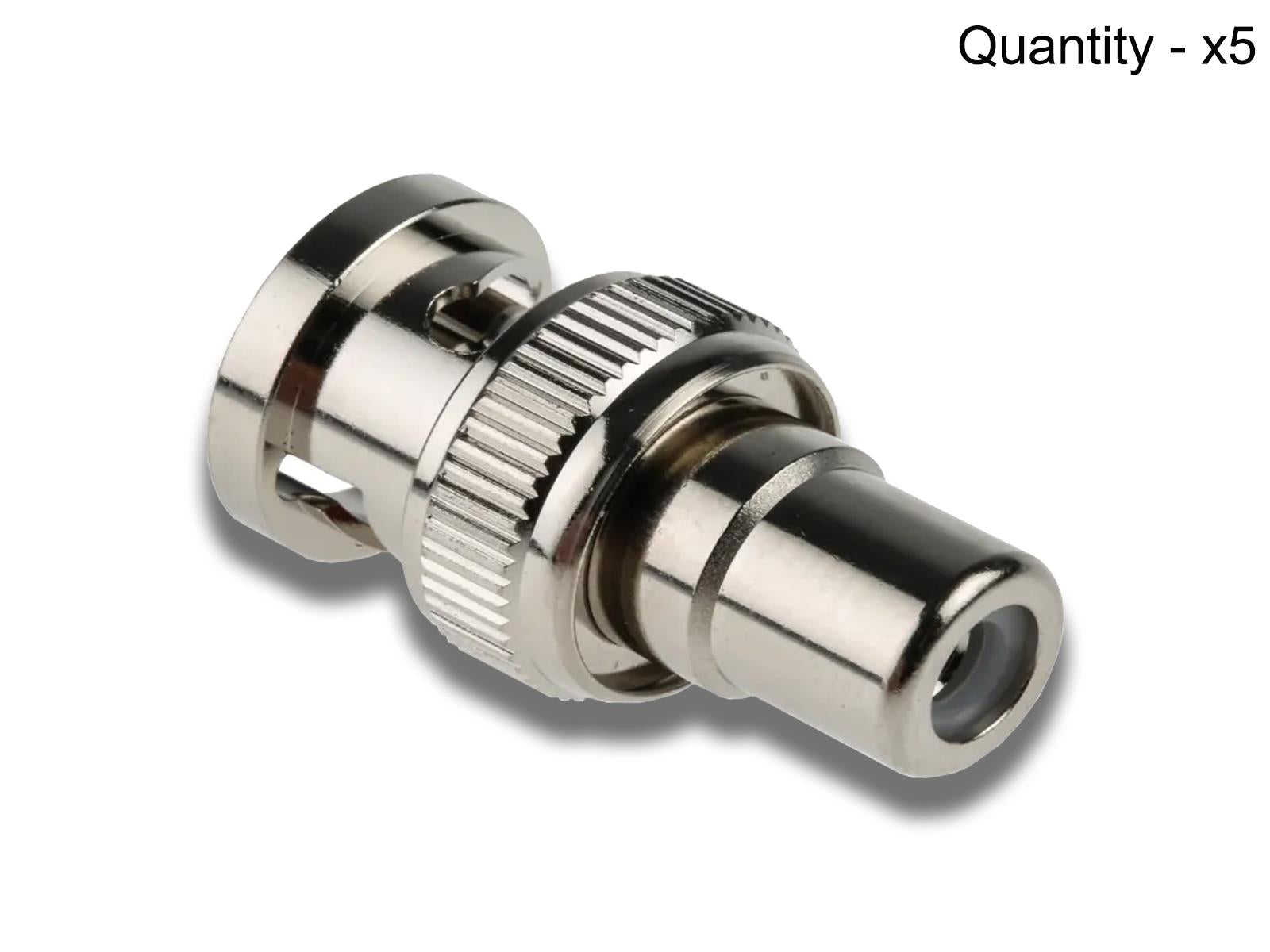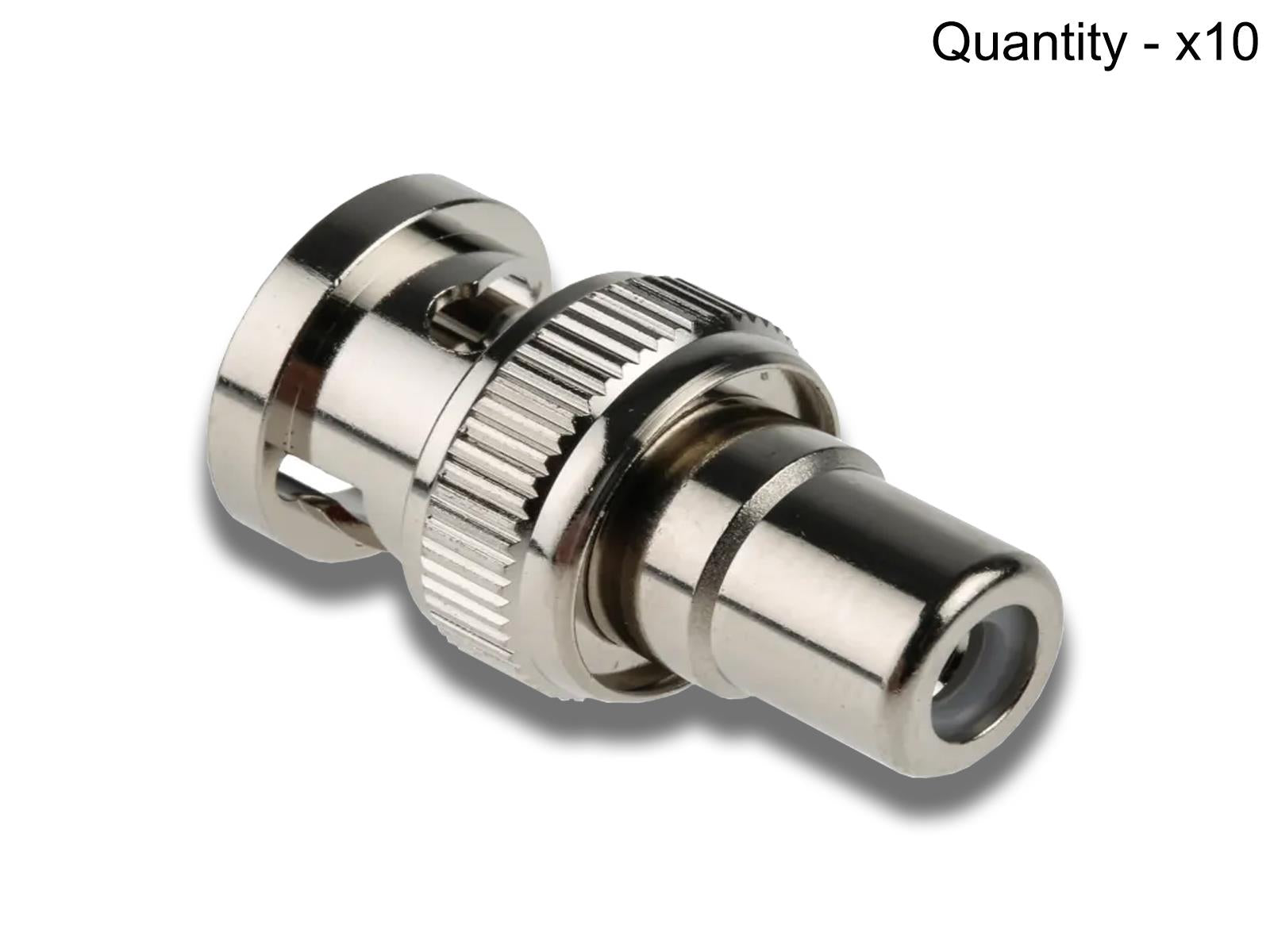 BNC Plug to RCA Adaptor
SKU: BNC-PLUG-TO-RCA-SOCKET-ADAPTOR-X5
Free Design. Installer help.

We have a dedicated team to Design,install and set up all your CCTV, Networking, Satellite and Aerial needs. Our Teams are based in Ireland & UK. Contact them for a Quote.
Easily convert BNC connectors to RCA with the precisely engineered BNC Plug to RCA Adaptor.

Choose from packs of x5, x10, x20, or x100, suitable for both small projects and large-scale installations.

Perfect for connecting surveillance cameras to TV monitors, home theatres, or any device with RCA input.

Made with premium materials to ensure a secure connection, minimizing signal loss and maximizing durability.

Ideal for both professional setups like broadcast studios and personal home entertainment systems, enhancing versatility in connections.
What's in the box
About
The BNC Plug to RCA Adaptor emerges as a simple, yet effective solution, allowing for a hassle-free bridge between devices with BNC and RCA ports. Whether it's a security camera you wish to connect to a regular TV or integrating a piece of vintage audio equipment with modern connectors, this adaptor ensures compatibility without compromising on signal quality.
Offered in packs of x5, x10, x20, and x100, this adaptor addresses the diverse needs of users. From hobbyists looking for a one-off connection to professionals overseeing a comprehensive AV installation, there's an option perfectly tailored to every requirement. Each adaptor undergoes stringent quality checks to guarantee impeccable performance.
The design emphasizes both form and function. While the compact size ensures it doesn't introduce bulk to your setup, the choice of materials ensures longevity and consistent performance. The tight and secure fit ensures that the signals pass through without any significant loss, maintaining the quality and integrity of the data or media being transferred.
In essence, the BNC Plug to RCA Adaptor isn't just a connector; it's a bridge between old and new, traditional and modern, ensuring that your devices, regardless of their age or type, communicate flawlessly. Dive into a world where compatibility issues become a thing of the past, and seamless integration is the order of the day.