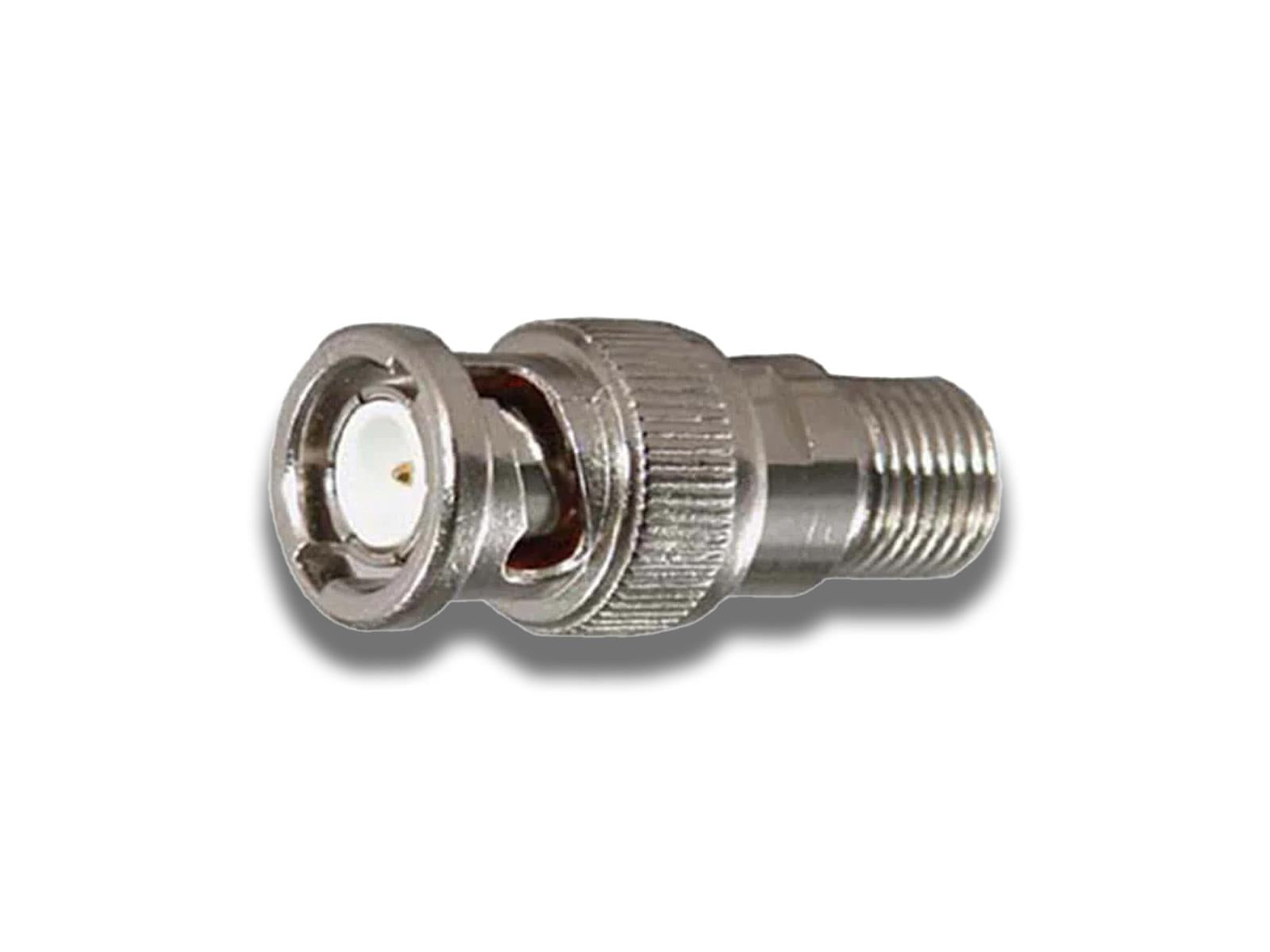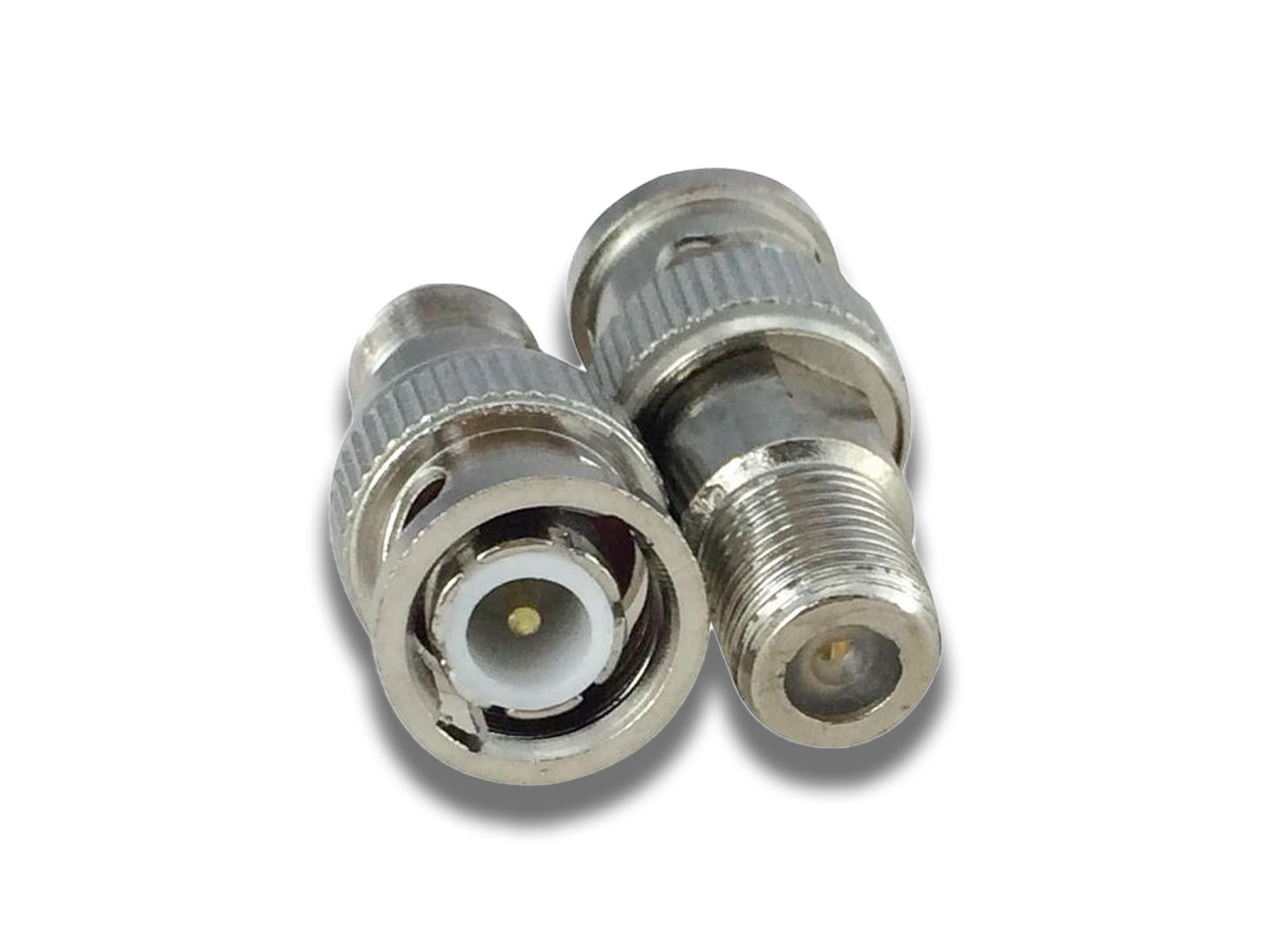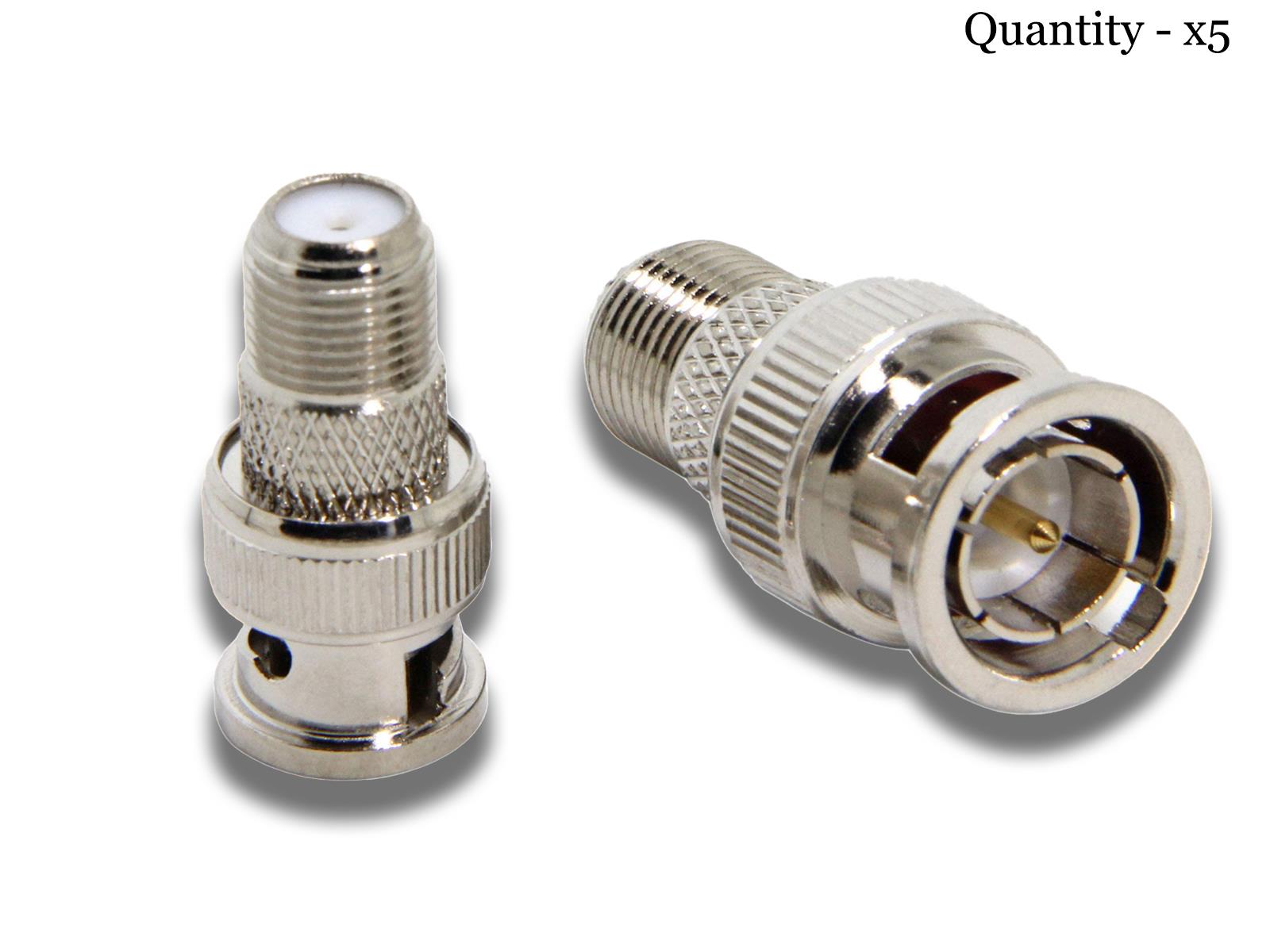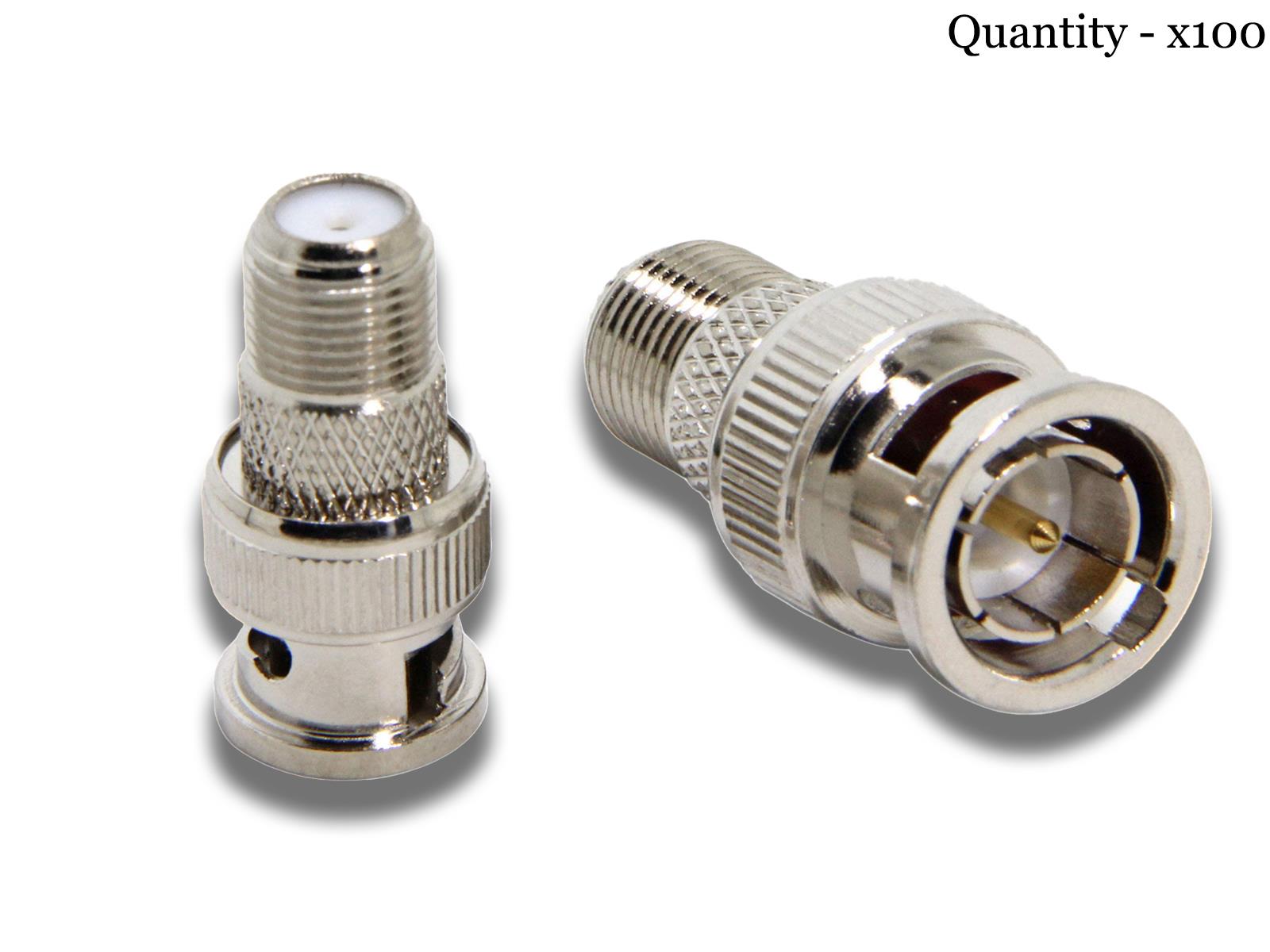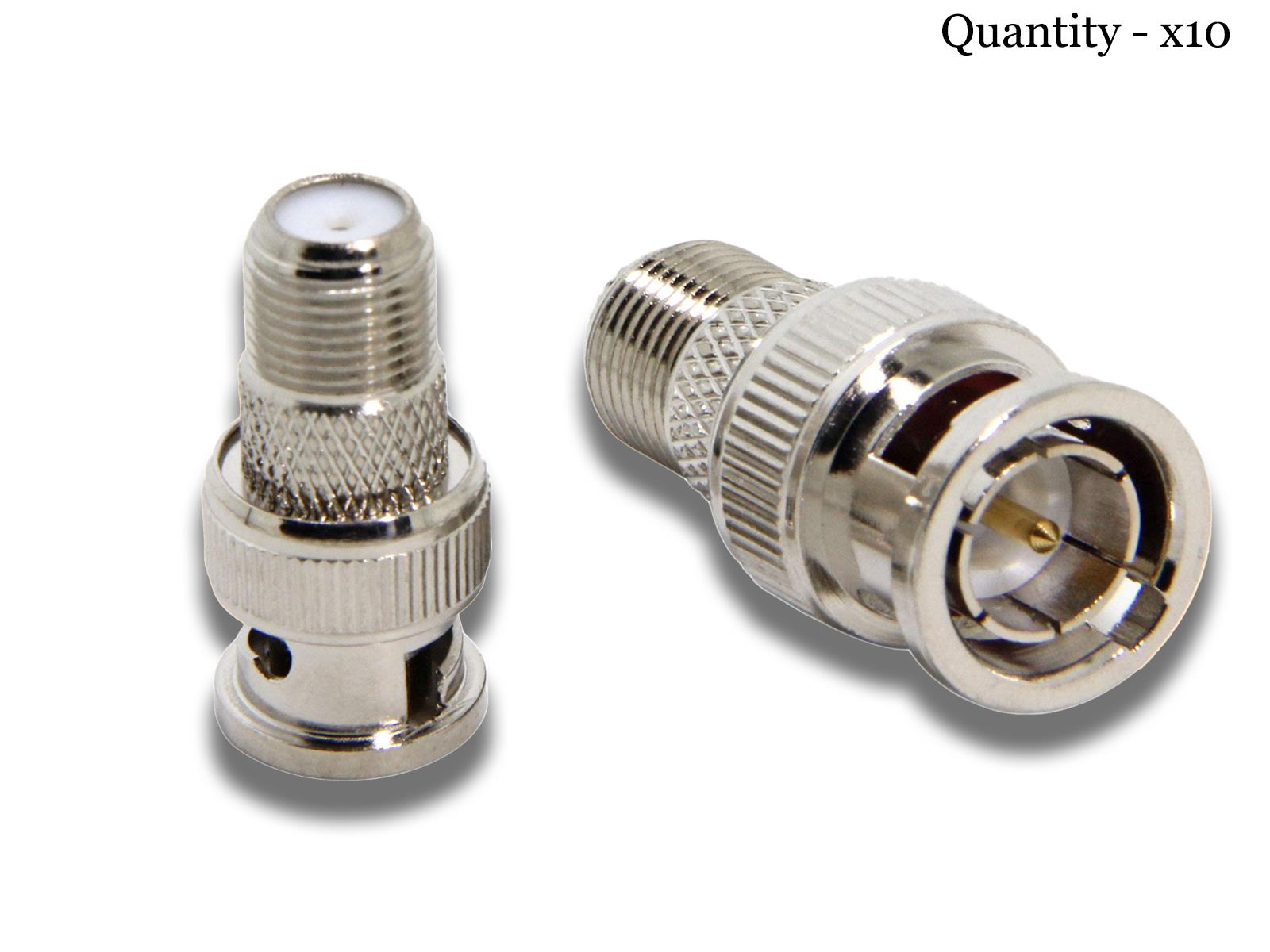 BNC Plug To F Socket Adaptor
SKU: BNC-PLUG-TO-F-SOCKET-ADAPTOR-X5
Free Design. Installer help.

We have a dedicated team to Design,install and set up all your CCTV, Networking, Satellite and Aerial needs. Our Teams are based in Ireland & UK. Contact them for a Quote.
Seamlessly connect devices with BNC outputs to F-type inputs, broadening your setup's compatibility range.

Choose from packs of x5, x10, x20, or x100 to match the scale of your project, ensuring you always have enough on hand.

Expertly engineered to preserve signal quality during conversion, critical for professional broadcasts and surveillance.

Each adaptor is built for resilience, ensuring consistent performance and longevity, even in frequent use scenarios.

Simplifies complex setups by allowing for straightforward interconnections between varying device ports, enhancing system efficiency.
What's in the box
BNC Plug To F Socket Adaptor
About
Navigating the complexities of modern electronic setups often involves integrating equipment with differing connectivity standards. The BNC Plug to F Socket Adaptor, available in practical multi-packs of x5, x10, x20, and x100, is an indispensable solution designed to streamline this aspect of technical configurations. By allowing devices with BNC plugs to connect seamlessly with F-type sockets, these adaptors eliminate the inconvenience of incompatible systems, ensuring a smooth, uninterrupted signal flow that is paramount in professional or high-stakes environments.
Each adaptor embodies a commitment to quality, with a construction that withstands the rigours of regular usage while safeguarding signal integrity. This is crucial where clear, precise signal transmission is a non-negotiable, such as in broadcast media or security surveillance. The adaptors negate the need for multiple cables or expensive equipment overhauls, representing a cost-effective option for enhancing system interoperability.
Moreover, the convenience of purchasing in bulk caters to projects of varying scopes. Whether it's a small, in-home installation requiring a handful of adaptors or a large-scale commercial setup demanding extensive interconnectivity, these packs ensure you're well-equipped to handle the task efficiently. They not only simplify the installation process but also reduce the likelihood of untimely disruptions due to connector mismatches.
In essence, these BNC to F Socket Adaptors merges simplicity, efficiency, and practicality, providing a hassle-free solution to a common technical challenge, making them an essential component in any electronic toolkit.