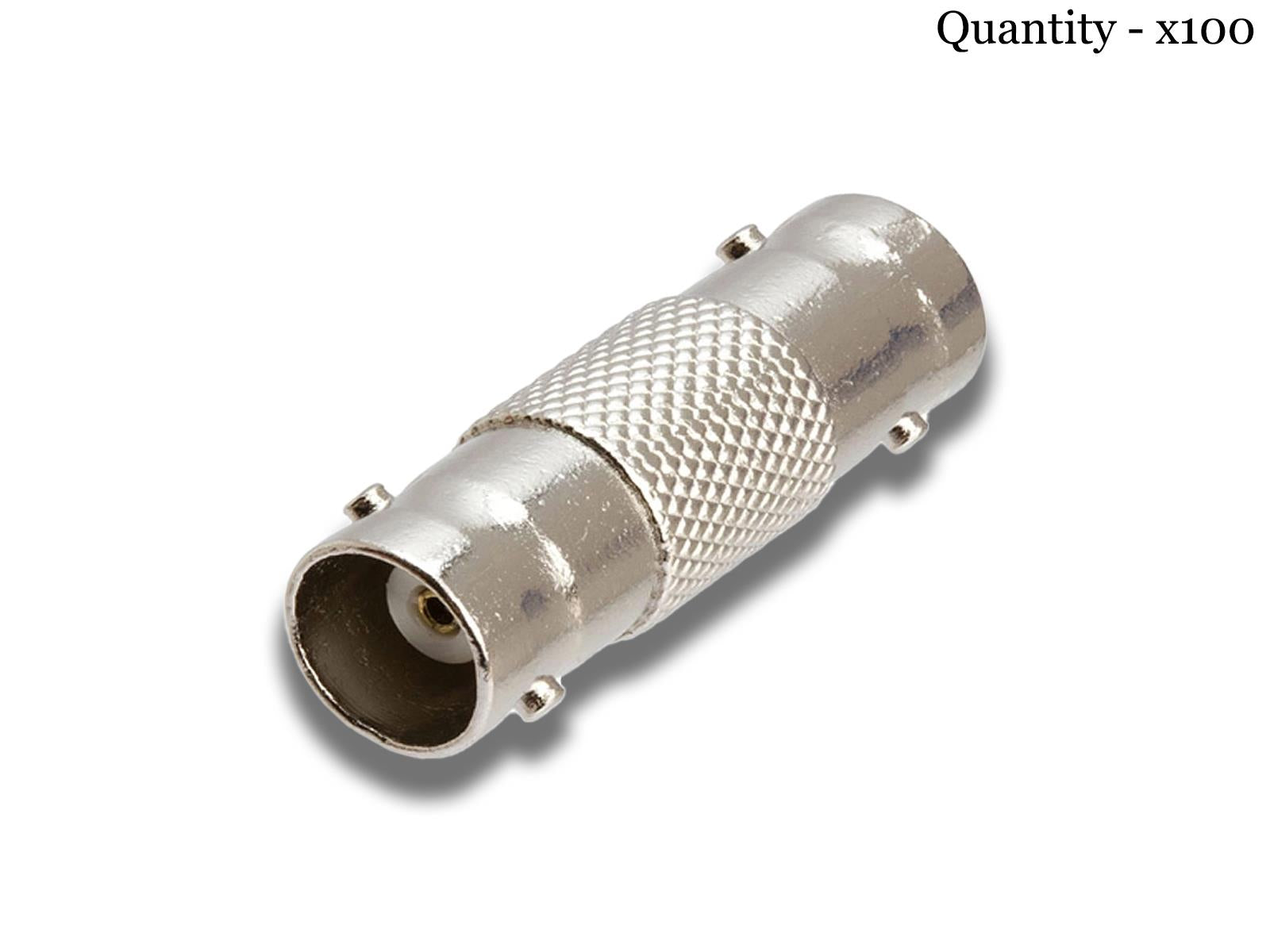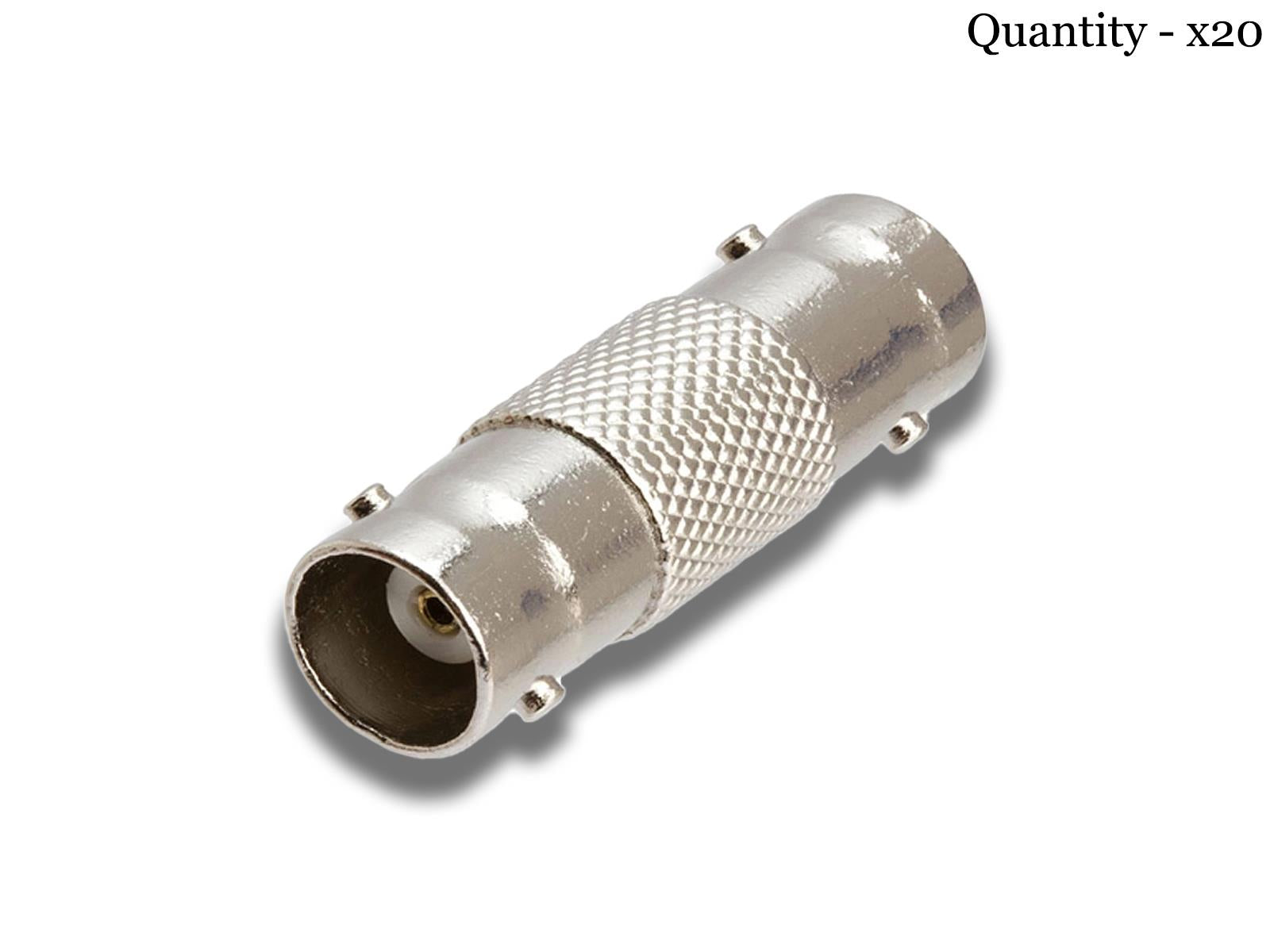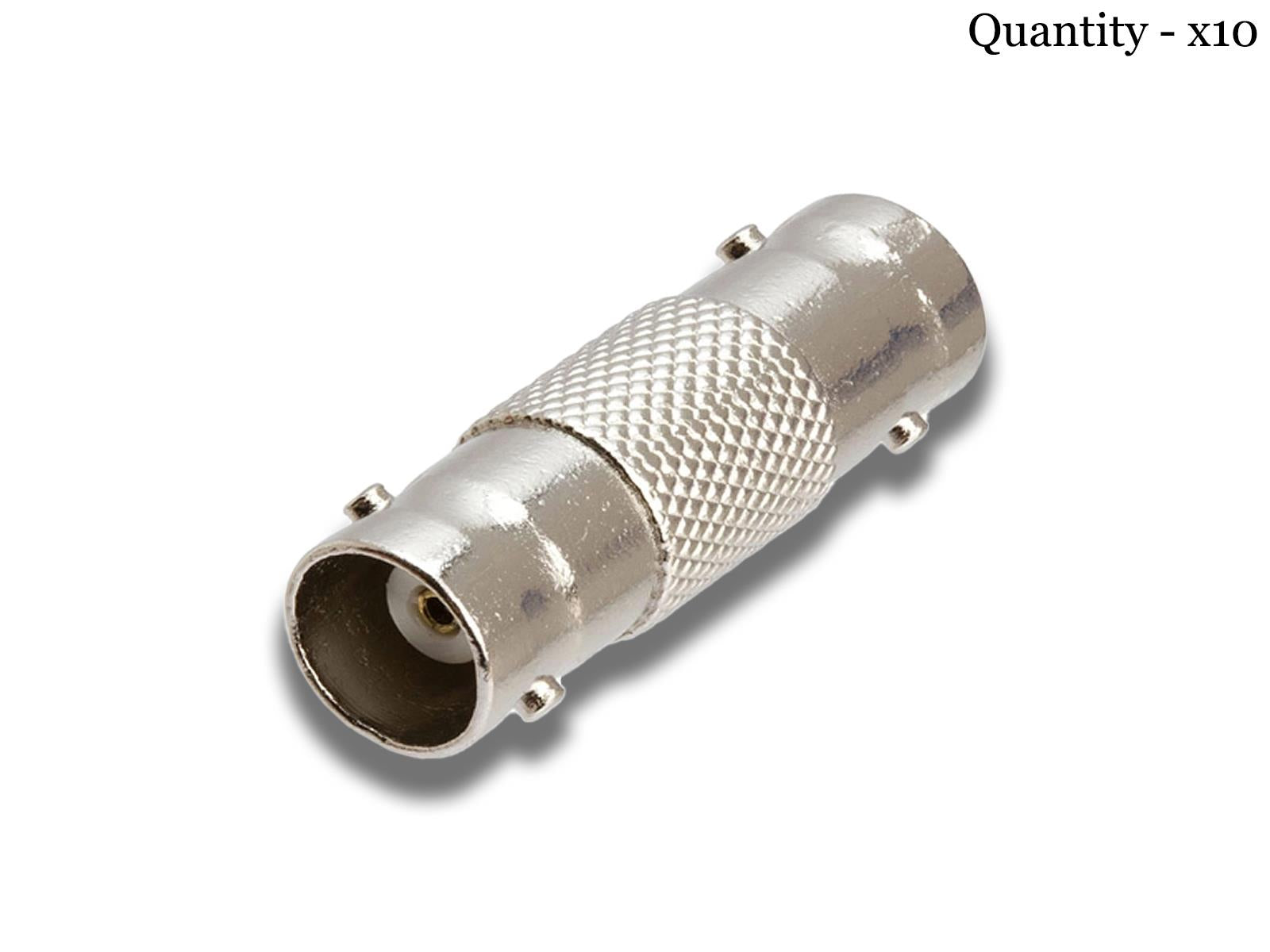 BNC Coupler Female to Female
SKU: BNC-COUPLER-FEMALE-TO-FEMALE-X5
Free Design. Installer help.

We have a dedicated team to Design,install and set up all your CCTV, Networking, Satellite and Aerial needs. Our Teams are based in Ireland & UK. Contact them for a Quote.
These BNC Couplers provide a reliable link between two male BNC components, ensuring seamless signal flow.

Available in x5, x10, x20, and x100 packs, accommodating various project scales from home DIYs to industrial setups.

Expertly designed to preserve signal strength and clarity across extensions or transitions, crucial for high-stakes technical tasks.

Built for longevity, these couplers resist wear and tear, promising consistent performance even in demanding environments.

Ideal for system upgrades or extensions, these couplers eliminate the need for cable replacements, making network modifications more straightforward.
What's in the box
BNC Coupler Female to Female
About
In the intricate world of electronic installations, the BNC Coupler (Female to Female) emerges as a quintessential ally. This small yet powerful component is pivotal in extending or bridging connections within various systems, offering solutions right from intricate home networks to the labyrinth of cables in industrial setups. Available in practical multi-packs of x5, x10, x20, and x100, they cater to a broad spectrum of requirements, ensuring you have the perfect quantity for any project size without unnecessary excess.
Every coupler is a paragon of precision engineering, designed to maintain the sanctity of the signal, a critical aspect in professional broadcasts, security feeds, or any scenario demanding the transfer of clear, uninterrupted signals. They bring the assurance of stability and fidelity in transmission, a non-negotiable in today's digital age.
Moreover, these BNC Couplers are synonymous with durability. Their robust construction promises unwavering performance, even in the face of constant plugging and unplugging, which typically signals the death knell for lesser adapters. They stand resilient, yielding long-term usage and reliability.
Beyond their technical prowess, these couplers represent a commitment to simplicity and efficiency. They streamline the potentially cumbersome process of network expansion, allowing for swift, hassle-free extensions without the daunting task of replacing entire cables. Whether you're enhancing a home surveillance system, setting up an entertainment network, or expanding complex communication lines, these BNC Couplers are indispensable, melding simplicity with performance.