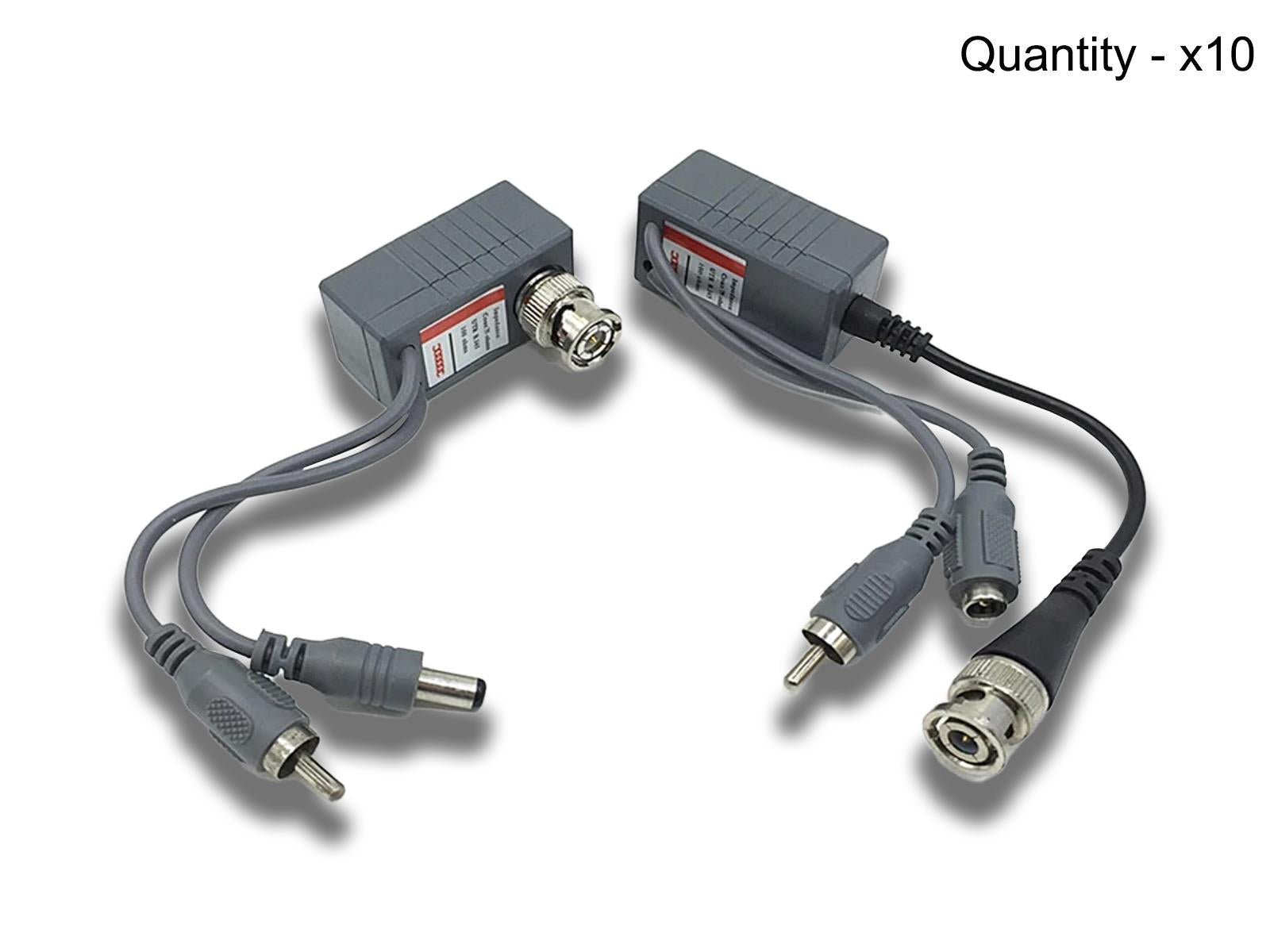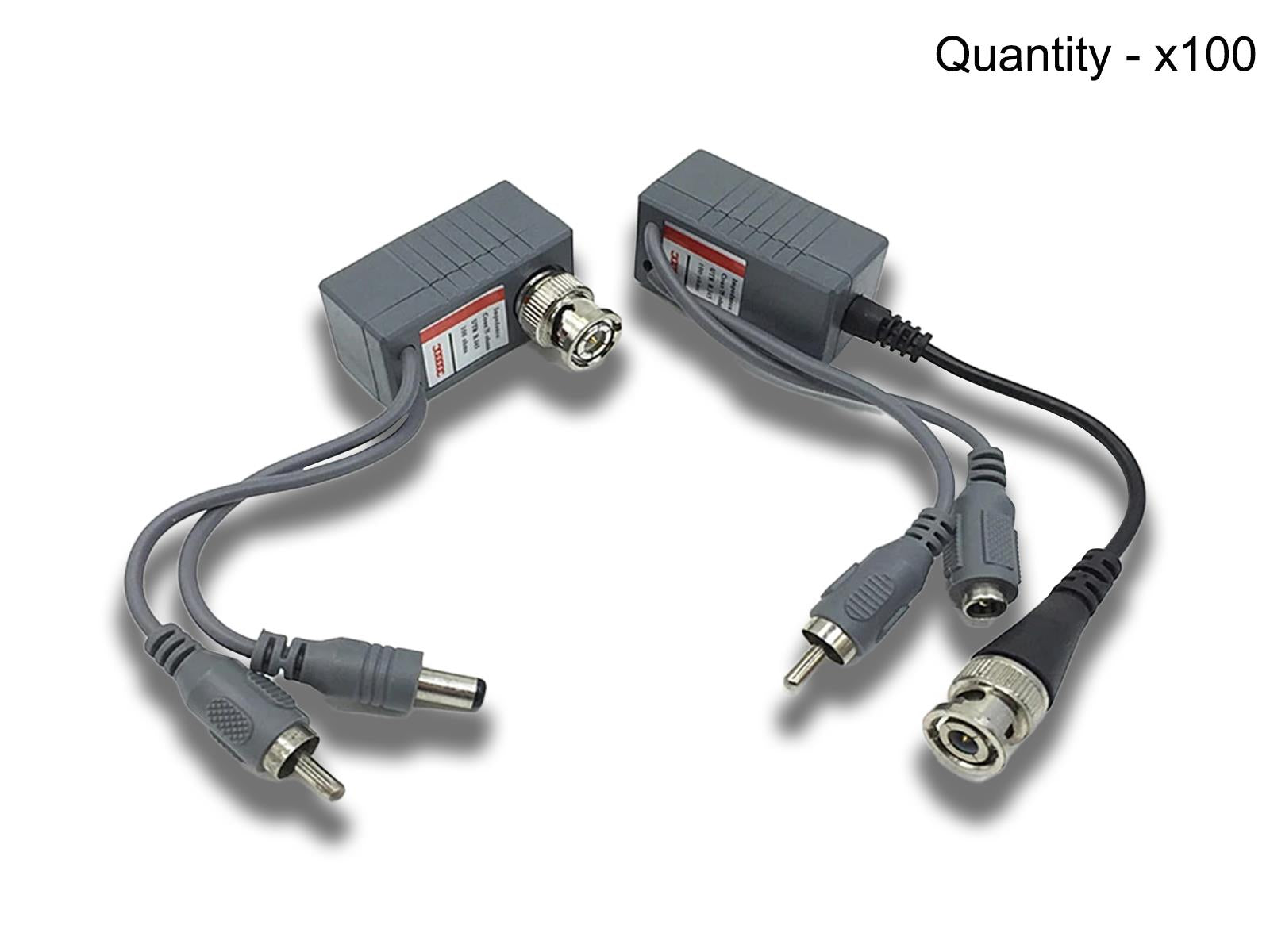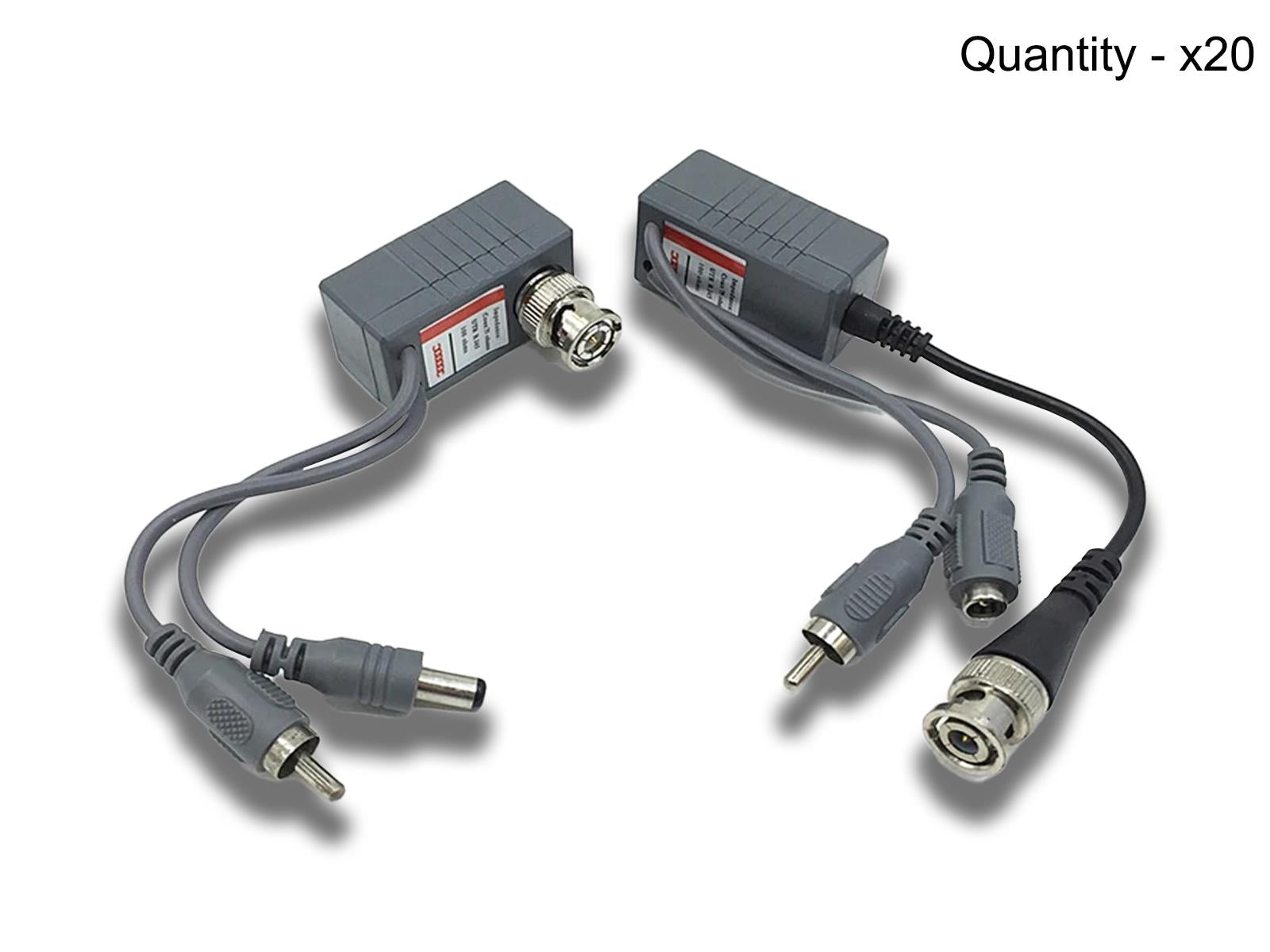 BNC Coax RJ45 Balun W/Audio
SKU: BNC-COAX-RJ45-BALUN-W-AUDIO-X5
Free Design. Installer help.

We have a dedicated team to Design,install and set up all your CCTV, Networking, Satellite and Aerial needs. Our Teams are based in Ireland & UK. Contact them for a Quote.
Seamlessly transmit both video and audio signals through a single RJ45 connection, enhancing system efficiency.

Choose from packs of x5, x10, x20, and x100, suitable for all project sizes from home setups to large-scale installations.

Designed to minimize interference and maintain signal strength, ensuring clear audio and video transmissions.

Hassle-free installation without the need for additional tools, making it an ideal choice for DIY projects and professional setups alike.

Crafted with high-quality materials, this balun promises longevity and consistent performance, even in challenging environments.
What's in the box
BNC Coax RJ45 Balun W/Audio
About
Stepping into the frontier of modern audio-video setups, the BNC Coax RJ45 Balun with Audio represents the epitome of integration and efficiency. This state-of-the-art device is designed to seamlessly route both video and audio signals through a singular RJ45 connection, reducing clutter and enhancing overall system performance.
The diverse variation in quantities - x5, x10, x20, and x100, ensures that every need, be it for a compact home theatre setup or a sprawling corporate video conference system, is catered to. Each pack size has been tailored to offer optimal value, making sure that no project is too big or too small.
At the core of its design is the commitment to signal integrity. By minimizing interference and upholding signal strength, it promises impeccable clarity in both visual and auditory transmissions. Whether you're watching a high-definition movie or conducting an important virtual meeting, the balun ensures that every sound and scene is delivered as intended.
Its user-friendly, plug-and-play design stands as a testament to its practicality. Installation is a breeze, with no specialized tools required. Coupled with its rugged construction, forged from premium materials, the BNC Coax RJ45 Balun is a worthy addition to any audio-video arsenal.