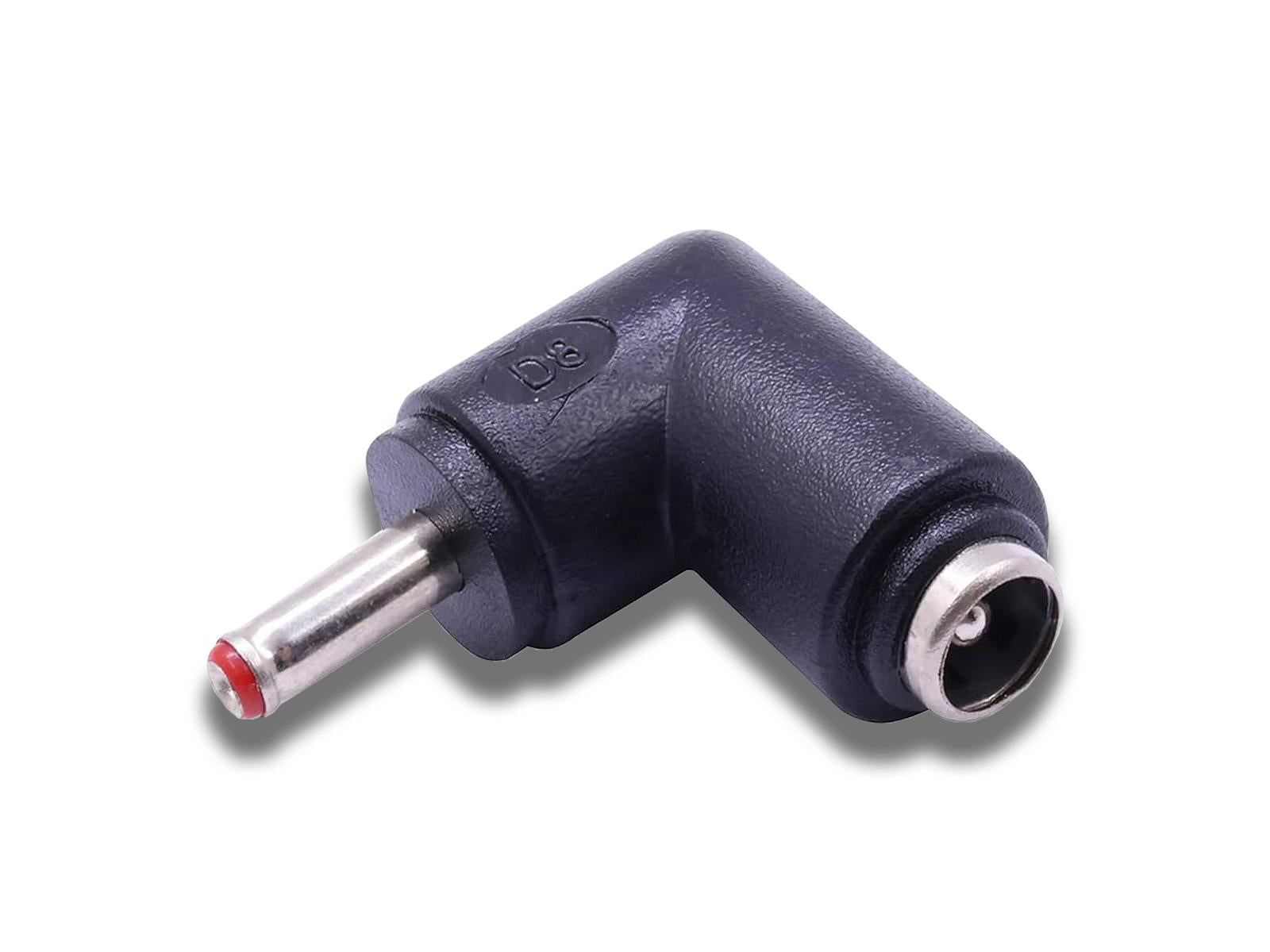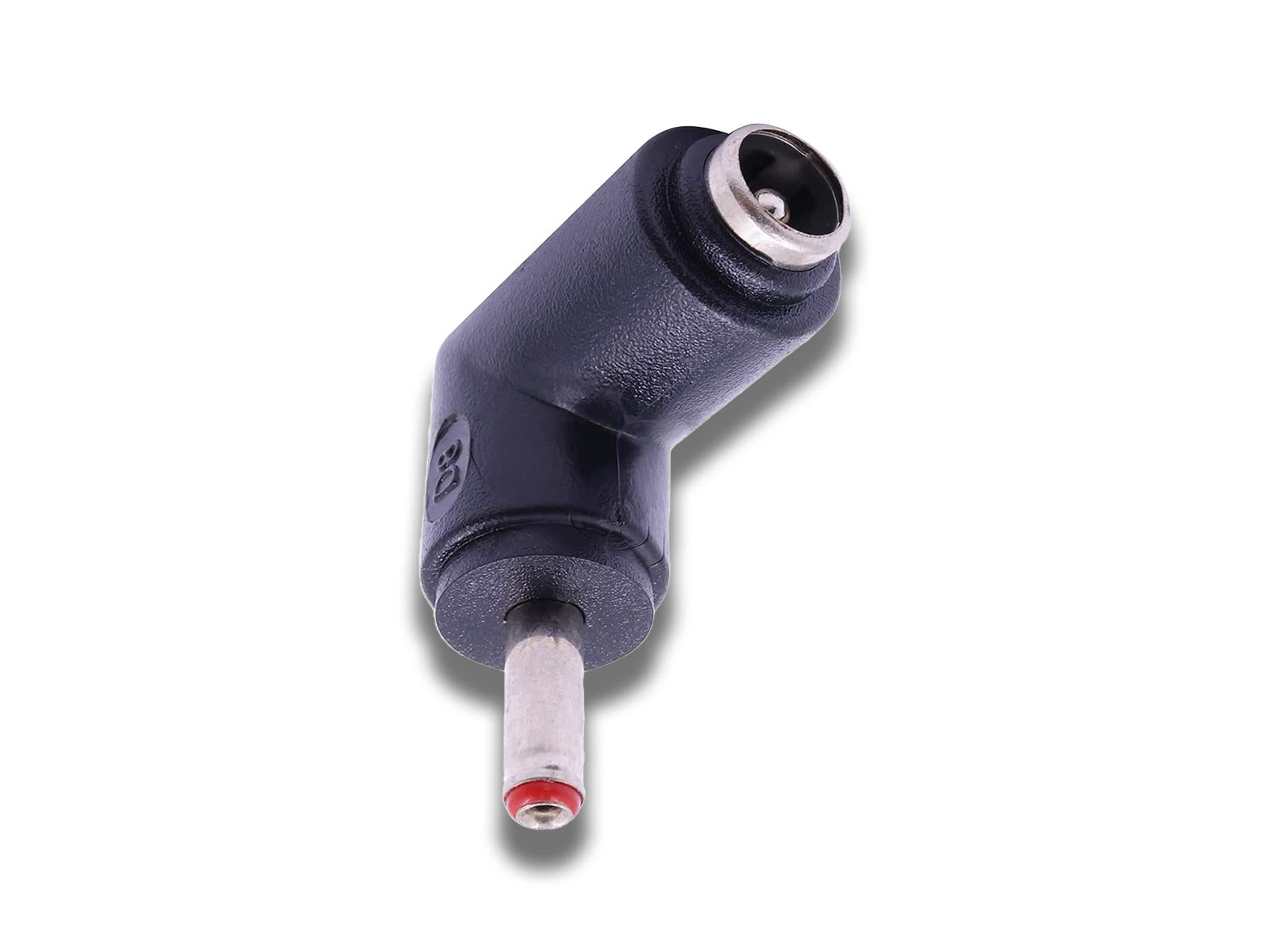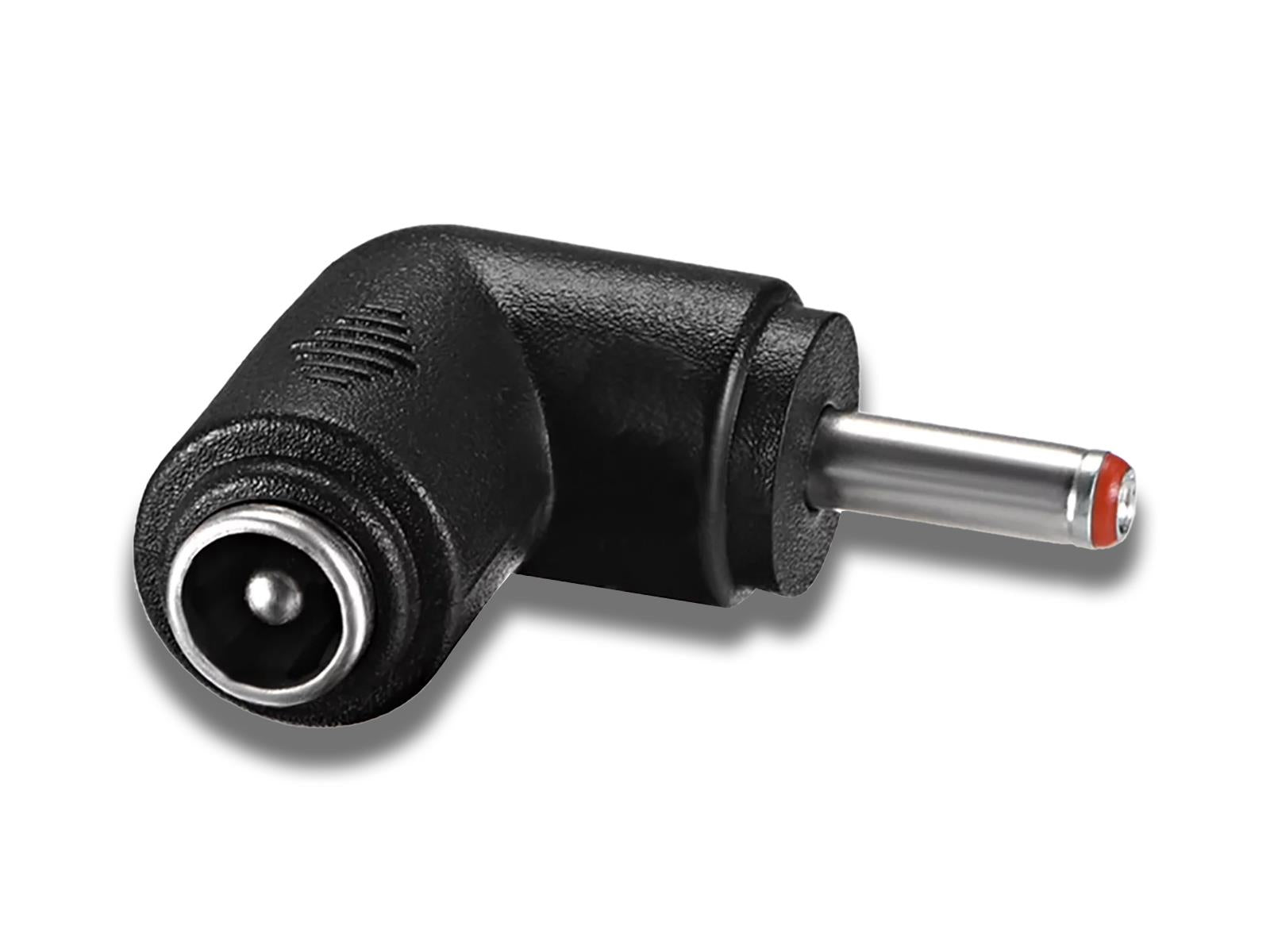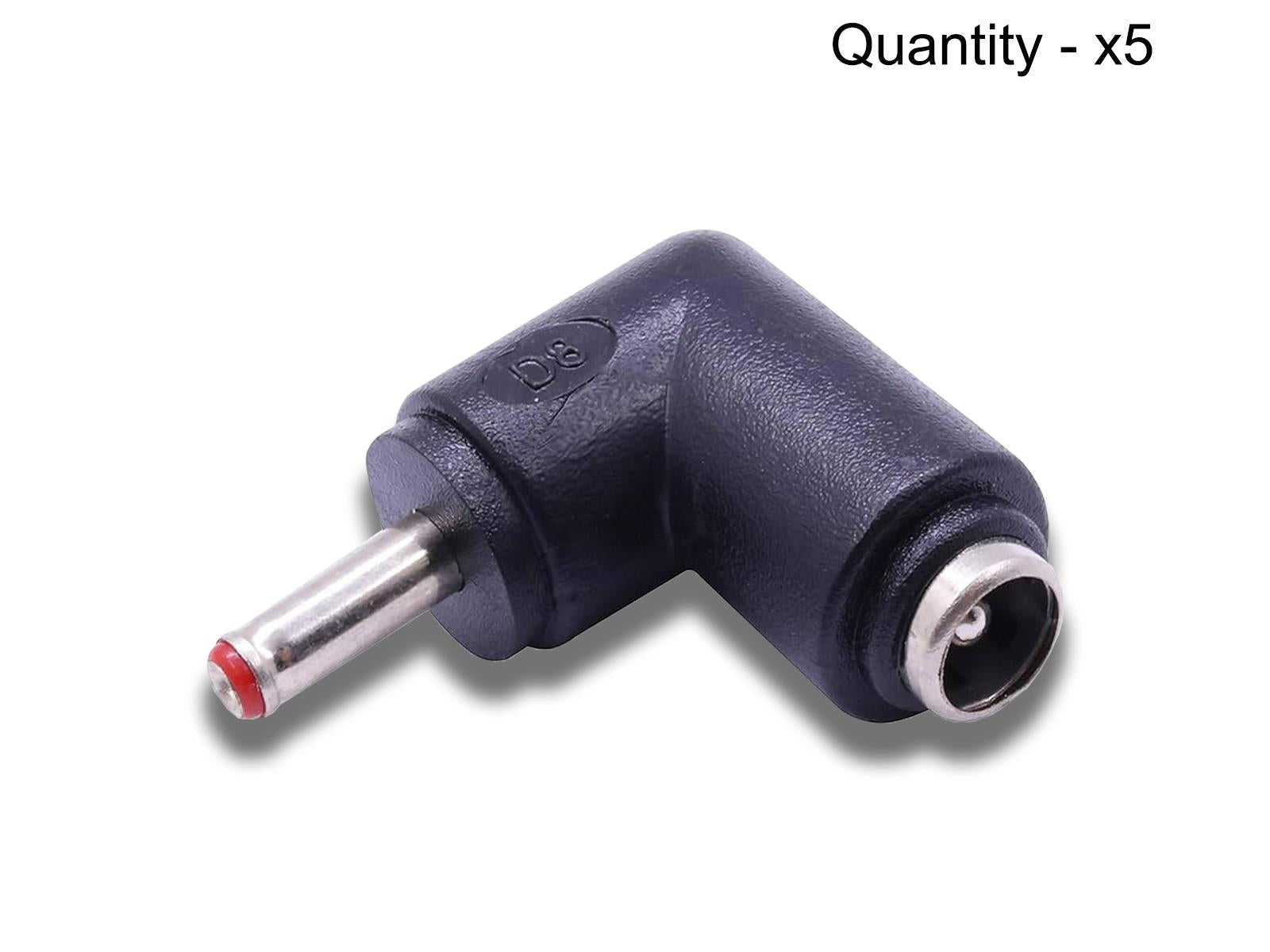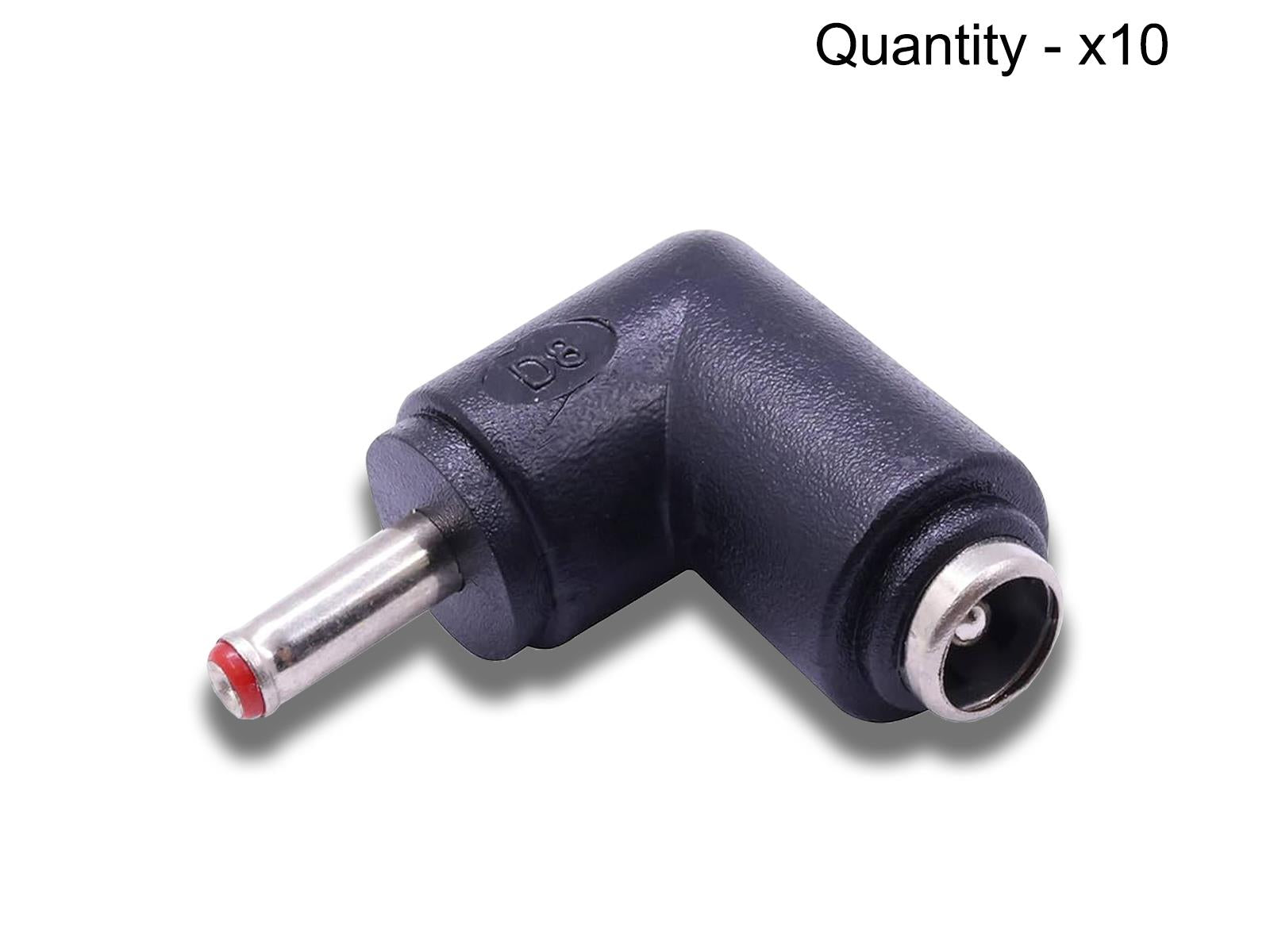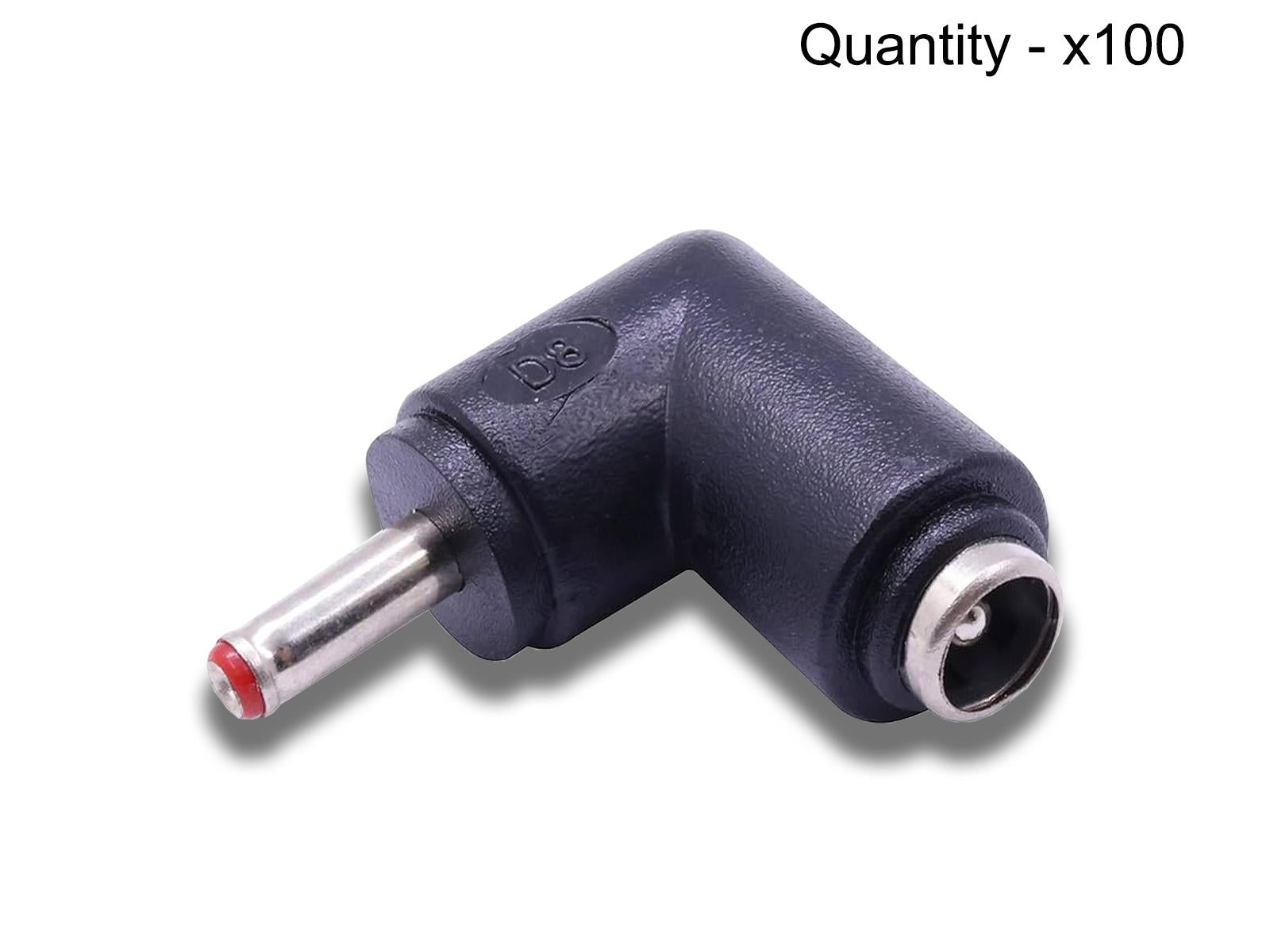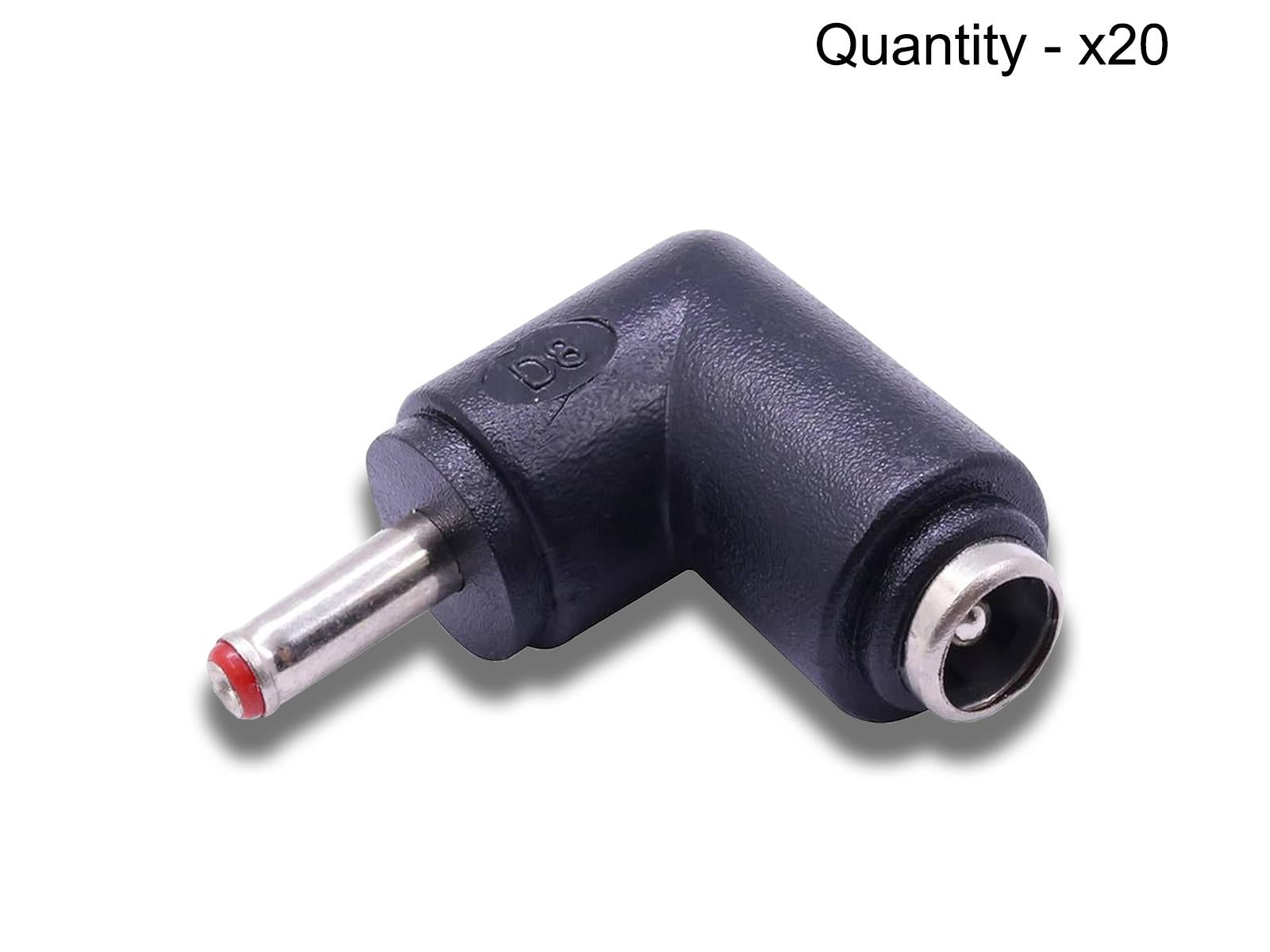 90 Degree DC Adapter (5.5 x 2.1mm to 3.5 x 1.35mm)
SKU: 90-DEGREE-DC-ADAPTER-X5
Free Design. Installer help.

We have a dedicated team to Design,install and set up all your CCTV, Networking, Satellite and Aerial needs. Our Teams are based in Ireland & UK. Contact them for a Quote.
Right-Angle Design: Ideal for tight spaces, the 90-degree adapter reduces cable strain and fits easily in confined areas.
Size Conversion: Efficiently converts 5.5 x 2.1mm DC plugs to 3.5 x 1.35mm jacks, accommodating a variety of power connections.
Wide Compatibility: Suitable for various devices that require a smaller DC input, like small electronics, CCTV cameras, or LED lighting.
Durable Construction: Built with high-quality materials, ensuring longevity and a stable connection in diverse applications.
Compact and Portable: The adapter's small form factor makes it easy to carry and use on the go, ideal for travel or mobile setups.
What's in the box
90 Degree DC Adapter (5.5 x 2.1mm to 3.5 x 1.35mm)
About
Navigating the complexities of different DC power requirements becomes effortless with our 90-degree DC Adapter. This adapter is designed to convert 5.5 x 2.1mm DC plugs to smaller 3.5 x 1.35mm jacks, making it an essential tool for a wide array of electronics. Its right-angle design is particularly beneficial in tight spaces, where straight connectors may not fit or could cause cable stress and damage.
This adapter's broad compatibility is a standout feature, accommodating various devices such as small electronic gadgets, CCTV cameras, and LED lighting systems that require a smaller DC input. Its versatility makes it a valuable addition to any tech toolkit, ensuring you can power a diverse range of devices without the need for multiple, bulky adapters.
Durability is at the forefront of its construction. The adapter is made with quality materials that can withstand regular use, ensuring a reliable and secure connection. This durability is crucial, especially for applications where the adapter will be in constant use or in environments where it might be subject to wear and tear.
Despite its robust build, the adapter's compact and lightweight design makes it incredibly portable. It's easy to carry around for travel or mobile workstations, providing a convenient solution for power supply issues on the move. Invest in this 90 Degree DC Adapter for a hassle-free power experience.