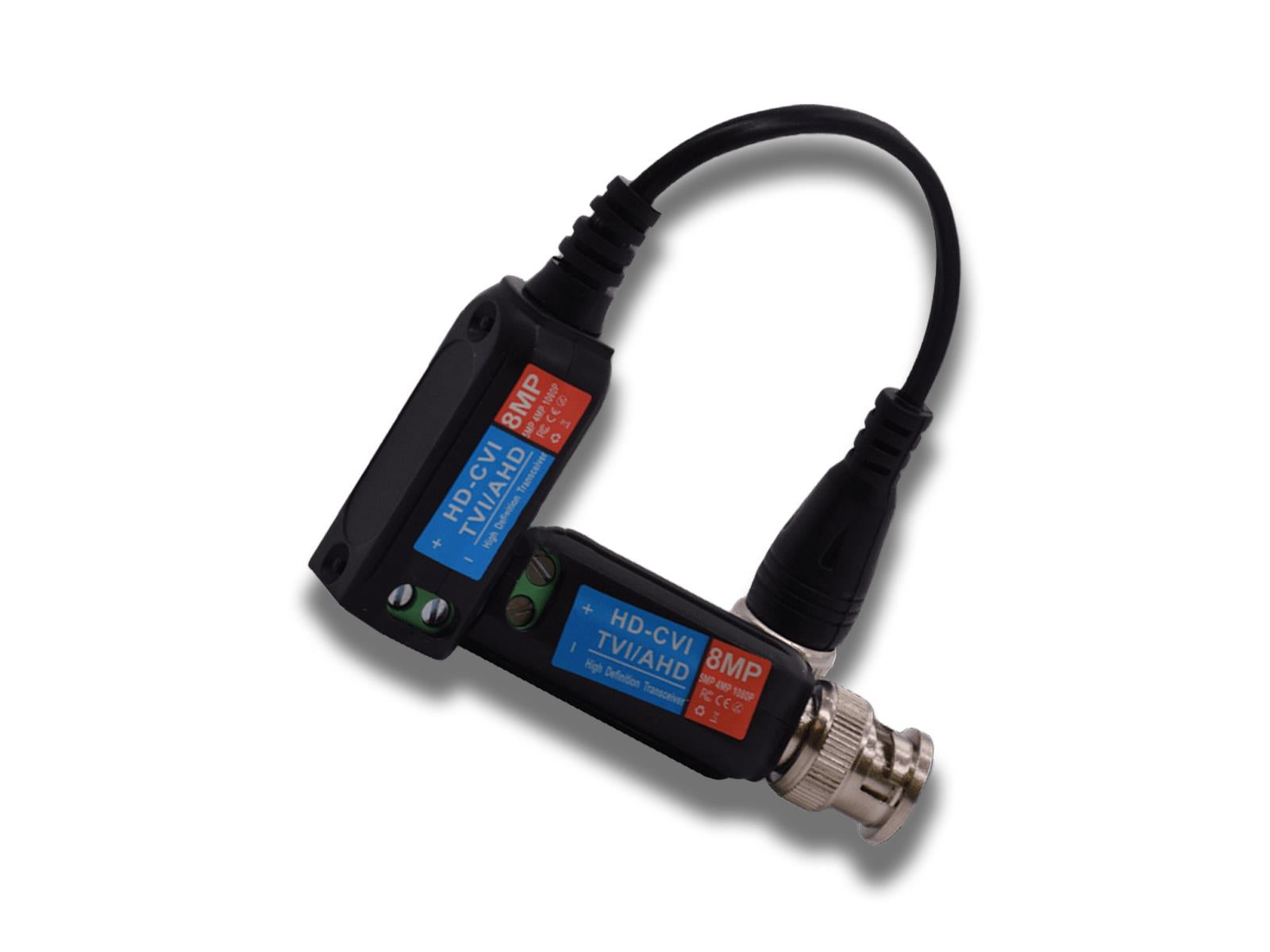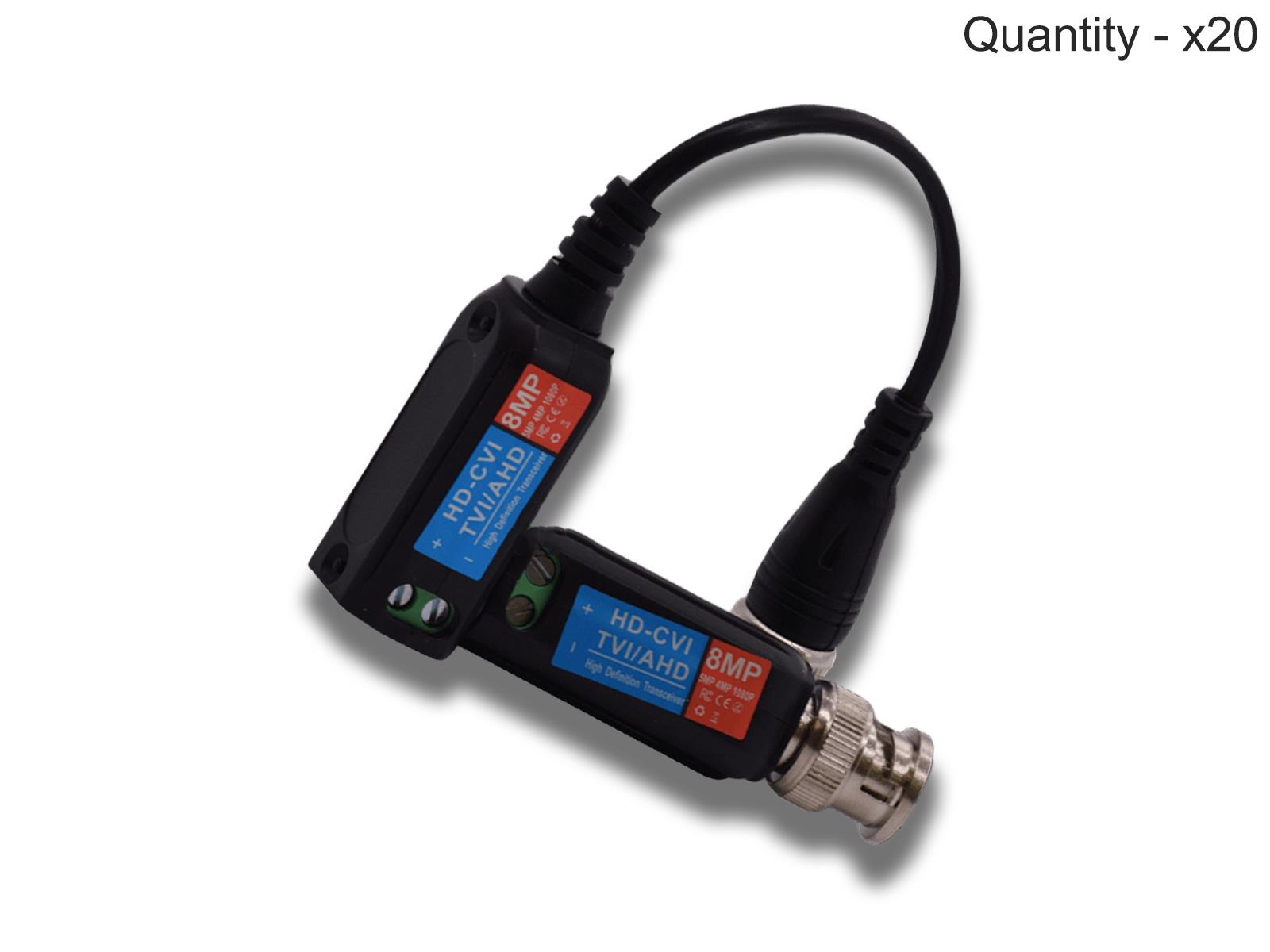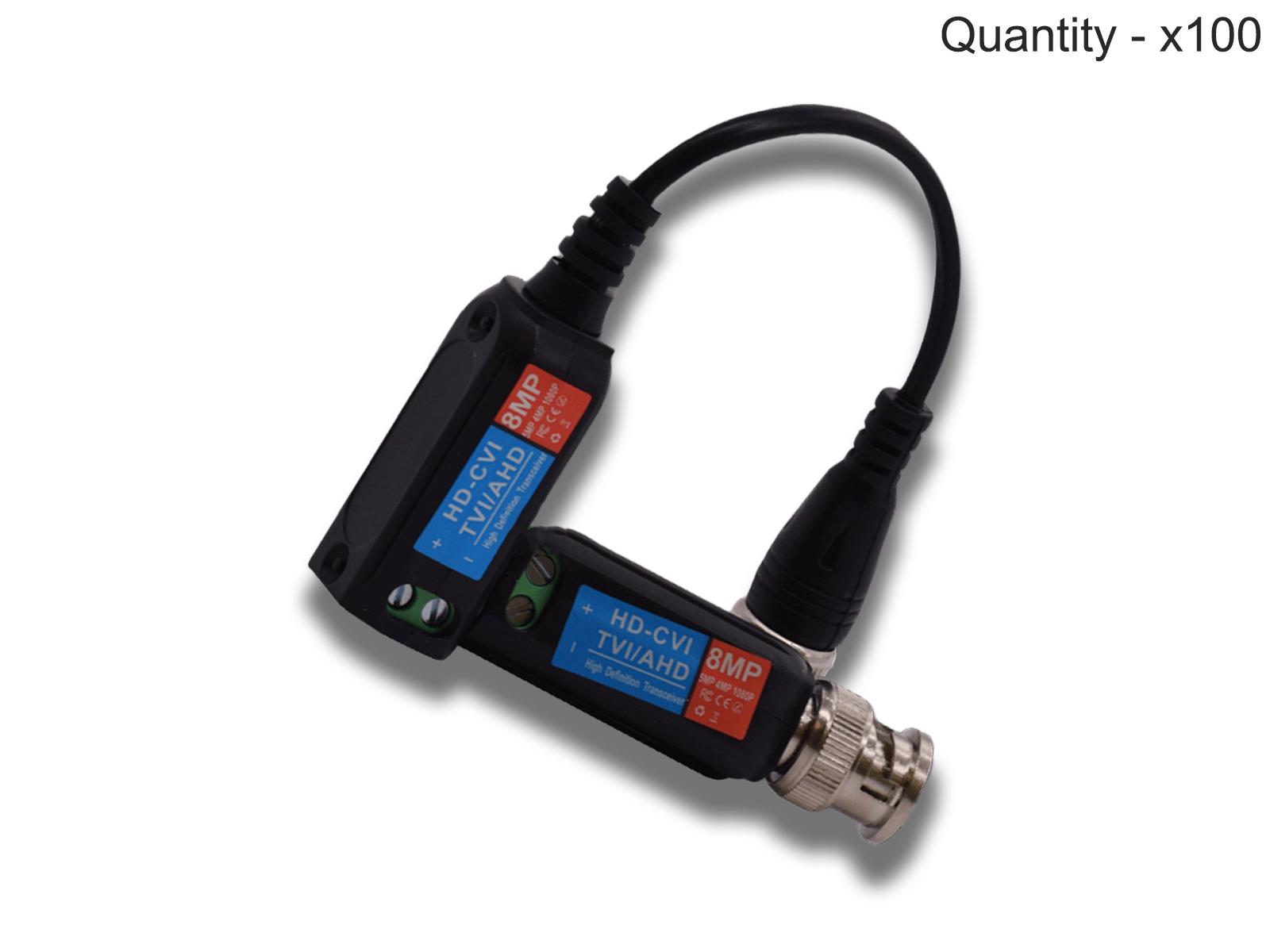 8MP Video & Audio Over Ethernet CCTV Balun
SKU: 8MP-VIDEO-AUDIO-OVER-ETHERNET-CCTV-BALUN-X5
Free Design. Installer help.

We have a dedicated team to Design,install and set up all your CCTV, Networking, Satellite and Aerial needs. Our Teams are based in Ireland & UK. Contact them for a Quote.
Supports up to 8MP video resolution, ensuring crystal-clear video clarity for surveillance systems.

Transmits both video and audio over a single Ethernet cable, allowing for synchronized monitoring.

Provides power to cameras, eliminating the need for separate power sources and reducing cable clutter.

Designed to seamlessly integrate with a multitude of CCTV systems, simplifying setup processes.

Available in quantities of x5, x10, x20, and x100, catering to projects of any size from small-scale installations to extensive surveillance networks.
What's in the box
8MP Video & Audio Over Ethernet CCTV Balun
About
Elevate your surveillance capabilities with the innovative 8MP Video & Audio Over Ethernet CCTV Balun. This cutting-edge device is designed to transmit ultra-high-definition 8MP video along with synchronized audio over a singular Ethernet cable. The integrated Power Over Ethernet (PoE) feature means you can power your cameras directly, drastically simplifying installation and reducing the need for multiple cables. Whether you're setting up a new surveillance system or upgrading an existing one, this balun ensures both video and audio are of the highest quality. Available in various quantity packs from x5 to x100, you can choose the perfect quantity for your project, ensuring cost-effectiveness and scalability. Experience the future of CCTV surveillance today with this state-of-the-art balun.