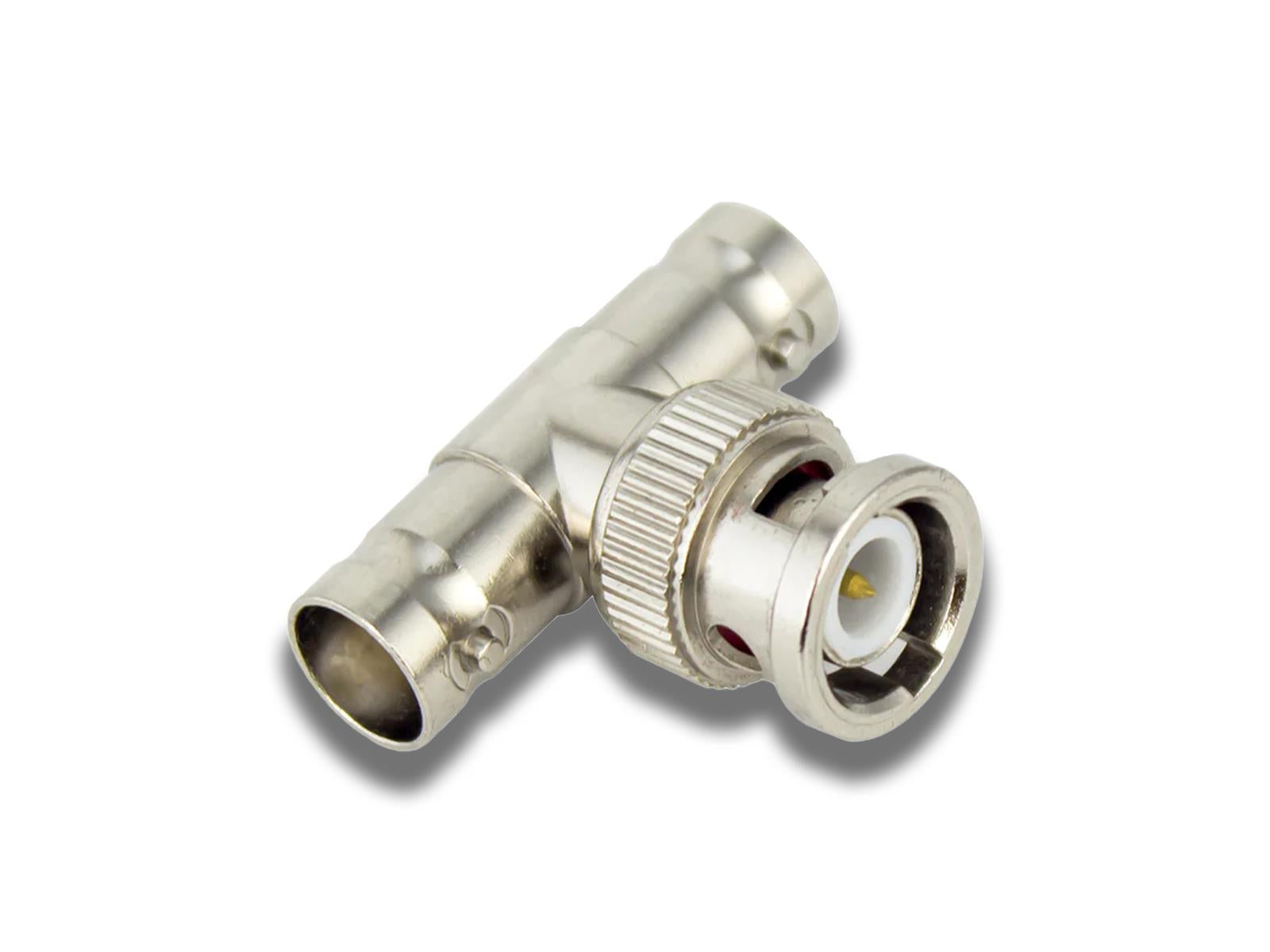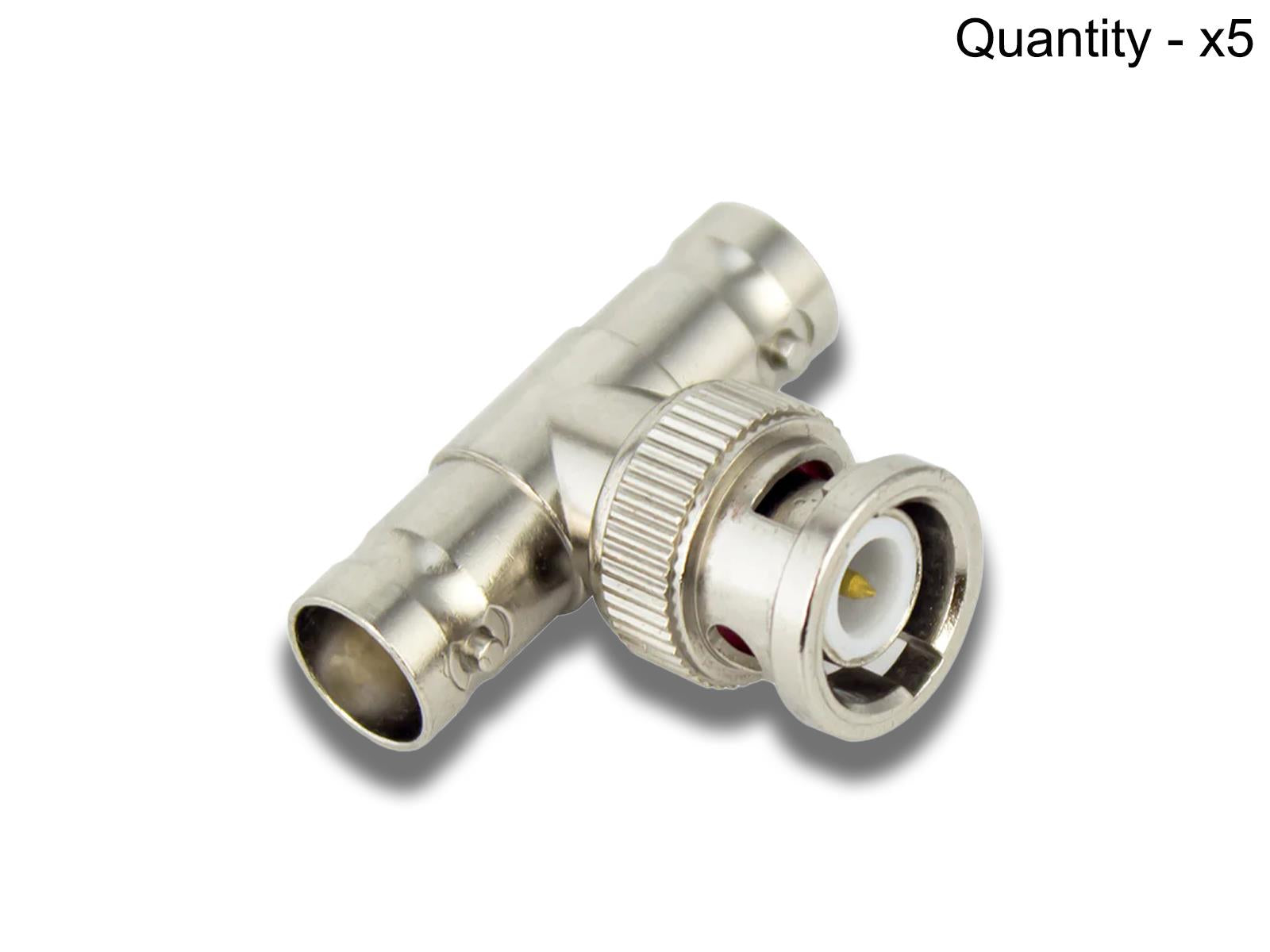 2 Way BNC T-Splitter Male to 2x Female
SKU: 2WAY-BNC-T-SPLITTER-MALE-TO-2X-FEMALE-X5
Free Design. Installer help.

We have a dedicated team to Design,install and set up all your CCTV, Networking, Satellite and Aerial needs. Our Teams are based in Ireland & UK. Contact them for a Quote.
Transform a single BNC male connection into two female outputs with this reliable T-Splitter.

Available in x5, x10, x20, or x100 packs, catering to both individual projects and large-scale installations.

Designed to ensure minimal signal loss, providing stable, high-quality transmission for both video and audio feeds.

Made with premium materials that guarantee a secure fit and durability, suitable for frequent use in various setups.

Ideal for CCTV systems, broadcast stations, home theatres, and more, ensuring extended device connectivity.
What's in the box
2-Way BNC T-Splitter (Male to 2x Female)
About
In the intricate realm of audio-visual setups, the need for streamlined connections that don't compromise on quality is paramount. The 2 Way BNC T-Splitter, designed to efficiently convert a single BNC male connection into two female outputs, emerges as a versatile solution to this challenge. Whether you're working to amplify the reach of a security camera feed or trying to split an input in a broadcasting environment, this splitter stands as a testament to efficiency and clarity.
One of the standout features of this T-Splitter is its diverse availability in quantities ranging from x5, x10, and x20, to a whopping x100. This ensures that whether you're a hobbyist looking to enhance a home setup or a professional managing an expansive network of connections, there's an option tailored to your needs.
But versatility isn't its only strength. This splitter has been crafted with a focus on signal integrity. While splitting often raises concerns of diminished signal strength, this T-Splitter ensures that both video and audio transmissions remain clear, crisp, and free from unnecessary interference.
Beyond performance, durability plays a critical role. Constructed using top-tier materials, the T-Splitter not only promises a tight, secure fit but also longevity, even under constant use. This is especially crucial in professional environments where reliable performance is non-negotiable.
In conclusion, the 2 Way BNC T-Splitter is more than just a conduit—it's a bridge to a more connected, efficient, and clear audio-visual experience. Dive into a world where limitations are dissolved, and expansive connectivity becomes the norm.